When I visited London a few weeks ago I tried Burrata for the first time and it was amazing. I've not managed to get my hands on any around here yet but I'm still looking. Burrata is is made from Mozzarella and cream, with a soft and creamy centre that could easily be mistaken for a dessert.
The Burrata was served with blood orange slices and a herb olive oil, so simple but so amazing.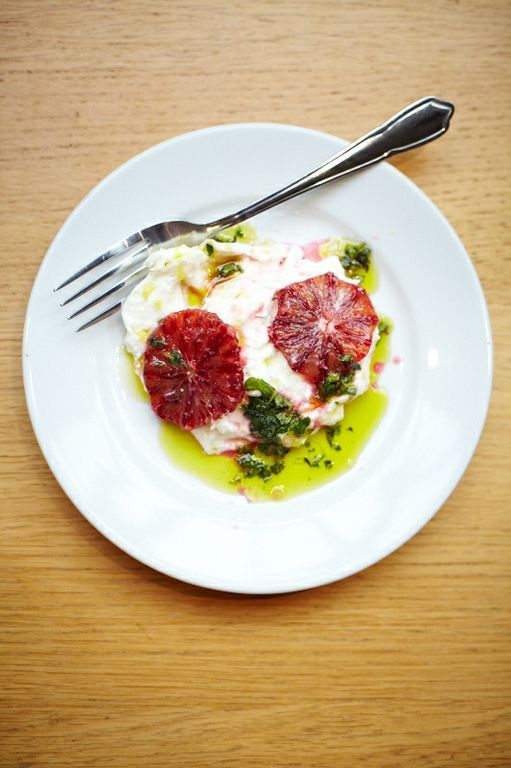 I've had an attempt at recreating the dish with buffalo mozzarella, and whilst it was very good it just wasn't a patch on the Burrata unfortunately.
I mixed a small amount of chilli infused extra virgin olive oil with a touch of fresh lemon juice and thyme, which was then drizzled over the mozzarella and orange slices and finished off with a light sprinkling of sea salt.
One day I will get my hands on the pesky stuff!