A few years ago we bought a small apple tree, complete with apples, from a local nursery. Over the last few years that tree has more than paid for itself with the apples that it's produced, and this year we had a bumper crop, including some very big ones.
Unfortunately the name of the variety of apple is a mystery to us. When we bought it there was a label attached to the tree but over the years it must have snapped and fallen off, and I can't remember for the life of me what the name was - I do think it had 'pink' in the name though.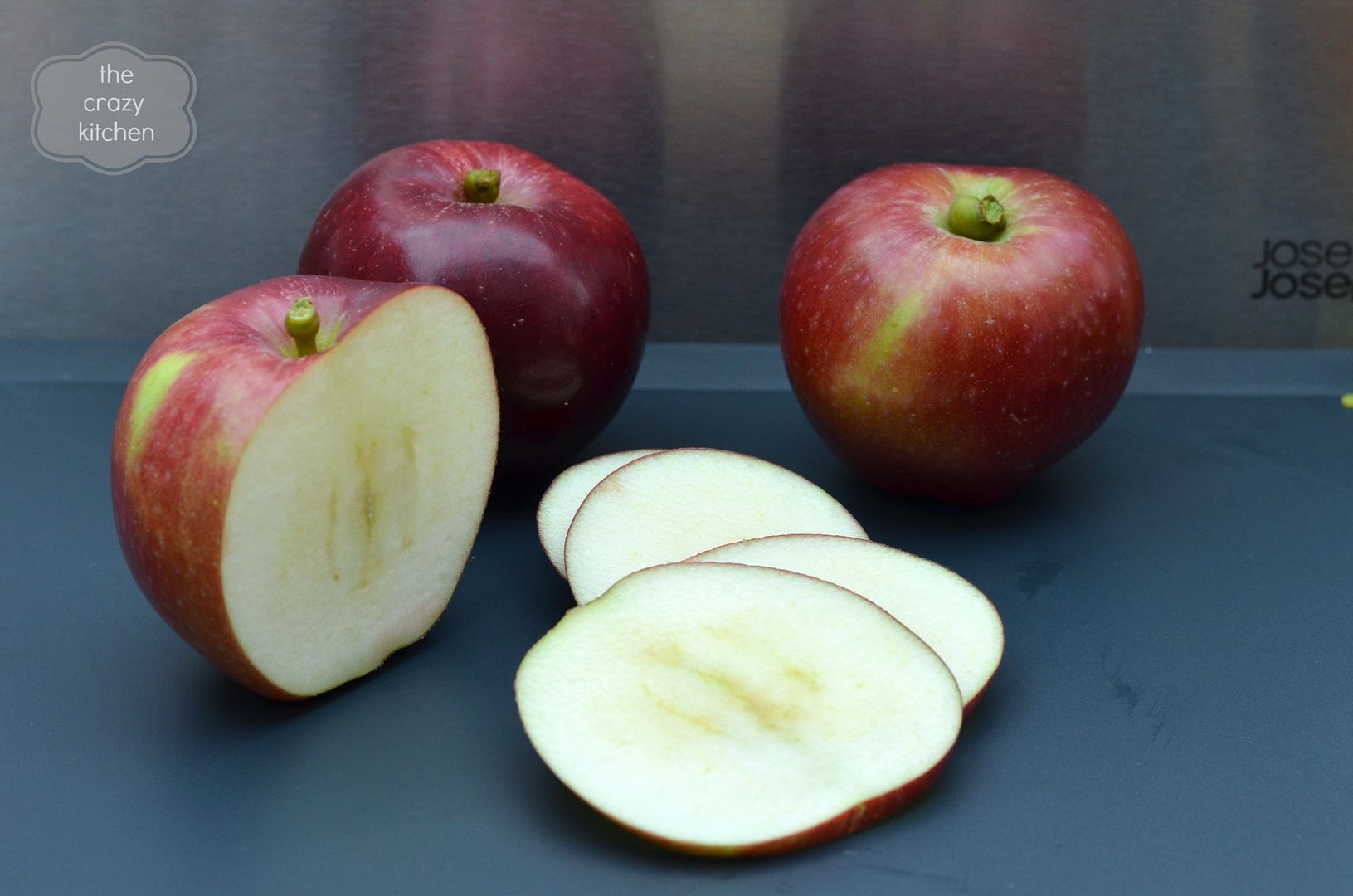 The skin is a deep red and the flesh is crisp and juicy, and a little tart.
If anyone has any ideas or can point me in the direction of finding out the name of our delicious apples please let me know.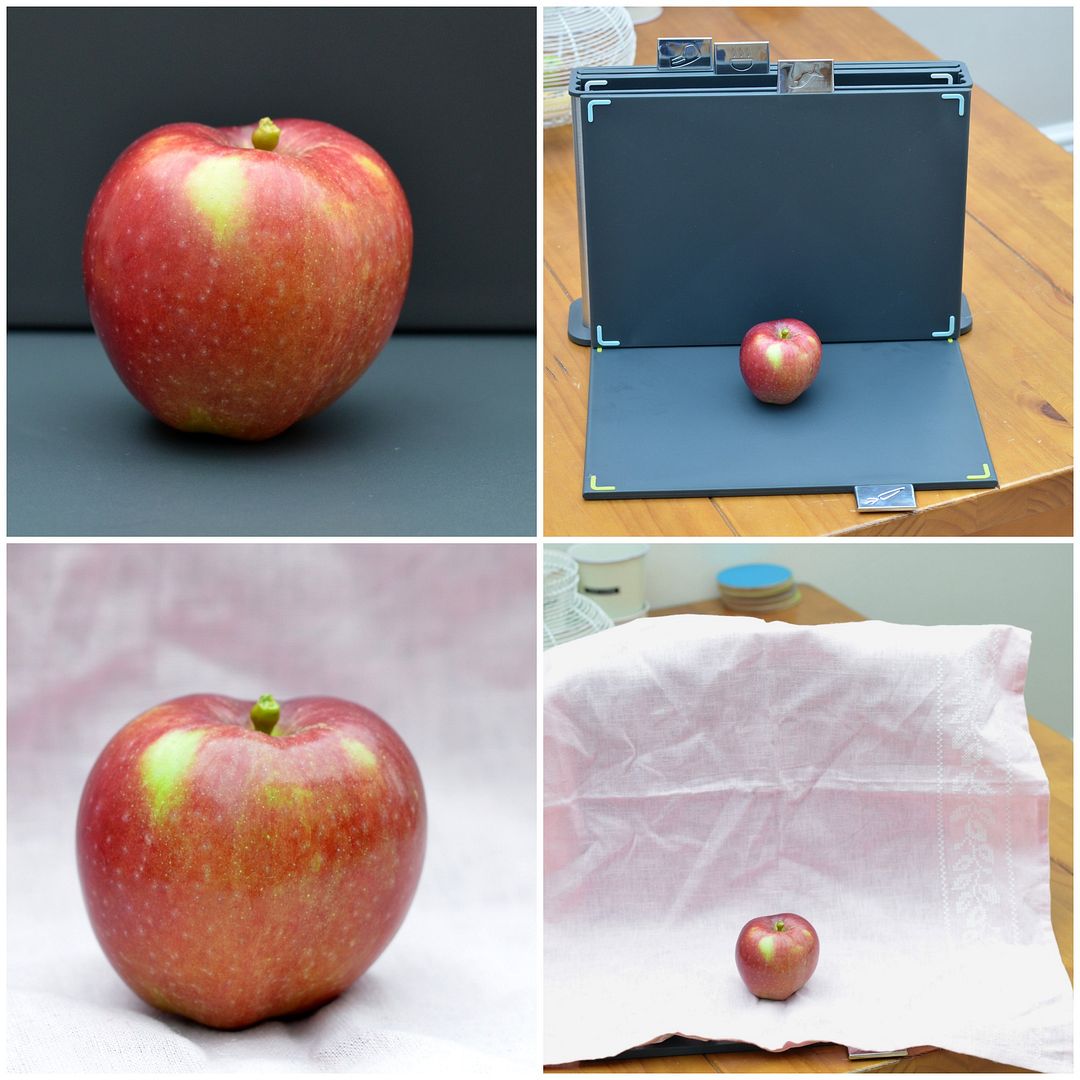 I've recently been sent some gorgeous Joseph Joseph chopping boards by Debenhams which are perfect to use as a backdrop for photographs either on their own or with fabric draped over. They are pretty damn attractive to look at too. They are priced at £75 which is a little more than I would normally pay for chopping boards but I'm hoping these will last for a very long time.