After I made my toffee and cherry vodka's I had a little vodka left in the bottle and carried out a little experiment. I added 2 treatsize bags of Maltesers to it, shook it up a little, warmed it up a little and savoured the result, which was amazing. I had created something that was not unlike Baileys, which was thick and creamy.
The following week I popped another bottle of vodka in with the weekly shop along with a couple of boxes of Maltesers and made a larger batch.
It's going to be perfect for Christmas, over ice or ice cream or in coffee.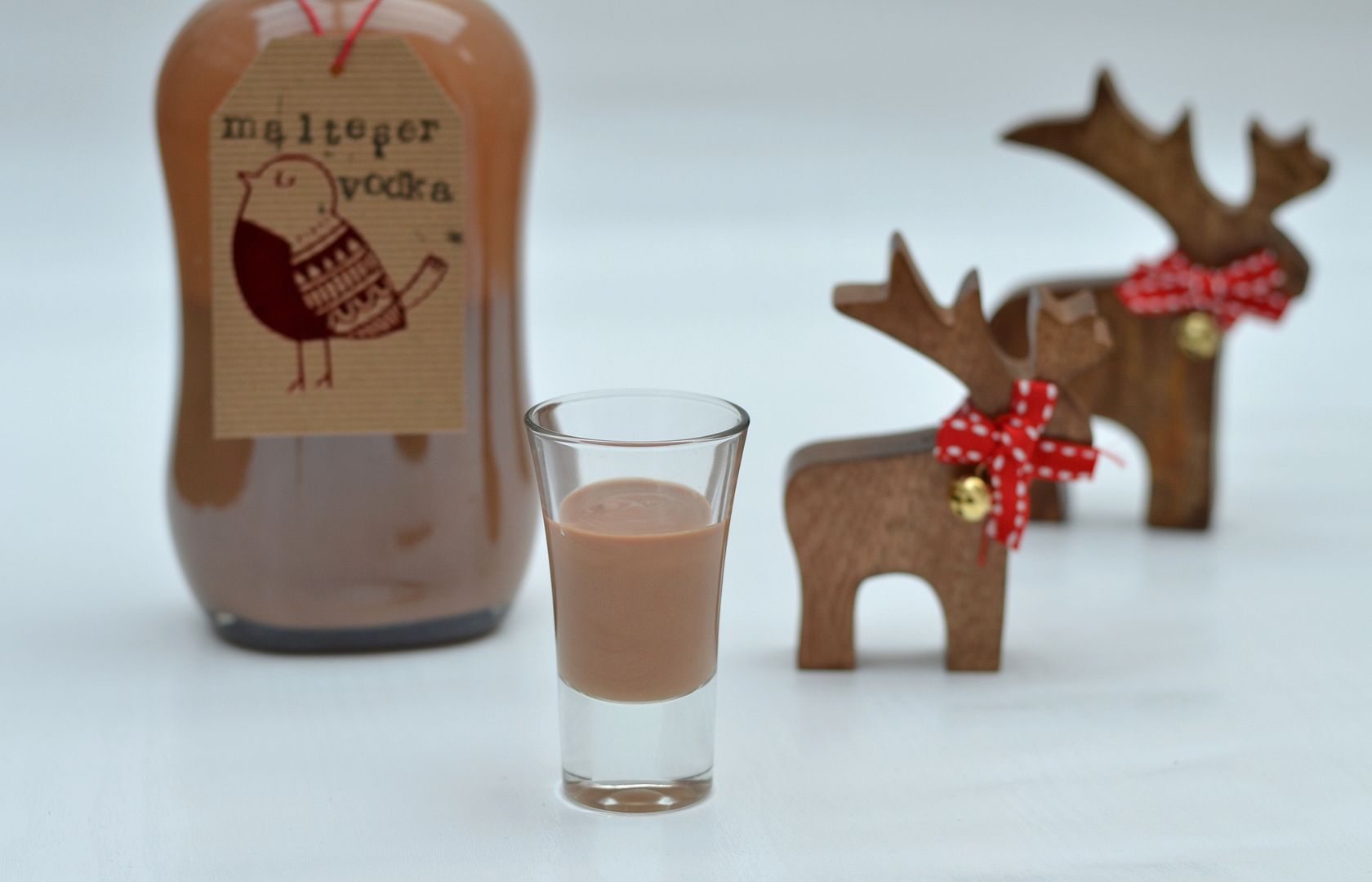 Half a bottle of vodka (approx 350ml)
2 x 120g boxes of Maltesers (for those that don't know what Maltesers are -
maltesers.com)
Put the Maltesers into an empty bottle that has been sterilised

Pour in the vodka

Place the lid on and shake vigorously

Shake regularly over a couple of days until the Maltesers have dissolved - this procedure can be sped up by placing the bottle in a bowl of warm water