Friday and Saturday nights are traditionally evenings that families give themselves a break from cooking and grab a takeaway. Living in a village doesn't really give us many options for a takeaway, other than the village chippy or Chinese, so I usually cook something myself, that's a little different from the weeknight meals.
Amoy sent a selection of products from their range, which I used to rustle up an Oriental feast for our Friday night takeaway last week.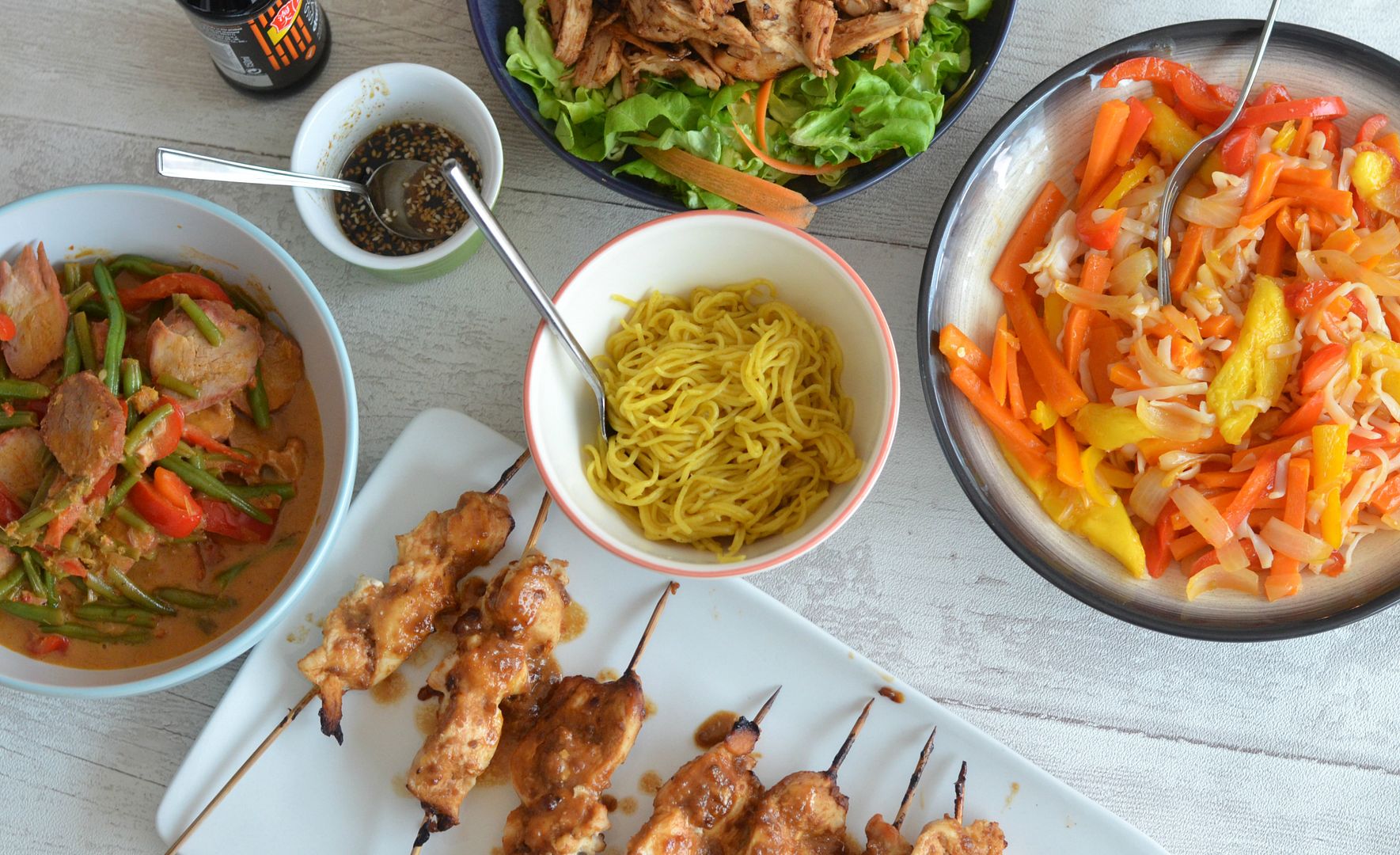 With the help of a few Amoy sauces, along with plenty of fresh ingredients (and some ready cooked pork slices) the feast was cooked up in no time, and was more than enough for the 5 of us.
ASIAN CRISPY CHICKEN SALAD
Asian Crispy Chicken Salad
1 tbsp Amoy dark soy sauce
3 tbsp sesame oil
1 tbsp honey
1 tbsp sweet chilli sauce
pinch sesame seeds
500g chicken breasts

salad
lettuce
finely shredded carrot
spring onions

dressing
1 tbsp Amoy dark soy sauce
1 tbsp sesame oil
1 tsp honey
1 tbsp white wine vinegar
pinch of sesame seeds
mix the soy sauce, 1 tbsp sesame oil, honey, chilli sauce & sesame seeds together

place the chicken breasts in an ovenproof dish & pour on the sauce

cover the dish with foil, and bake in a preheated 180C oven for 30 minutes

remove the chicken from the sauce (reserving the sauce for later)

shred the chicken with 2 forks

heat 2 tbsp sesame oil in a frying pan and add the chicken

fry over a medium heat to brown, adding a little of the cooking liquid to keep the chicken moist, but you don't want to add too much or the chicken won't get crispy

prepare the salad and add to a large plate or dish

mix all of the dressing ingredients together

serve the chicken on the salad and drizzle with some of the dressing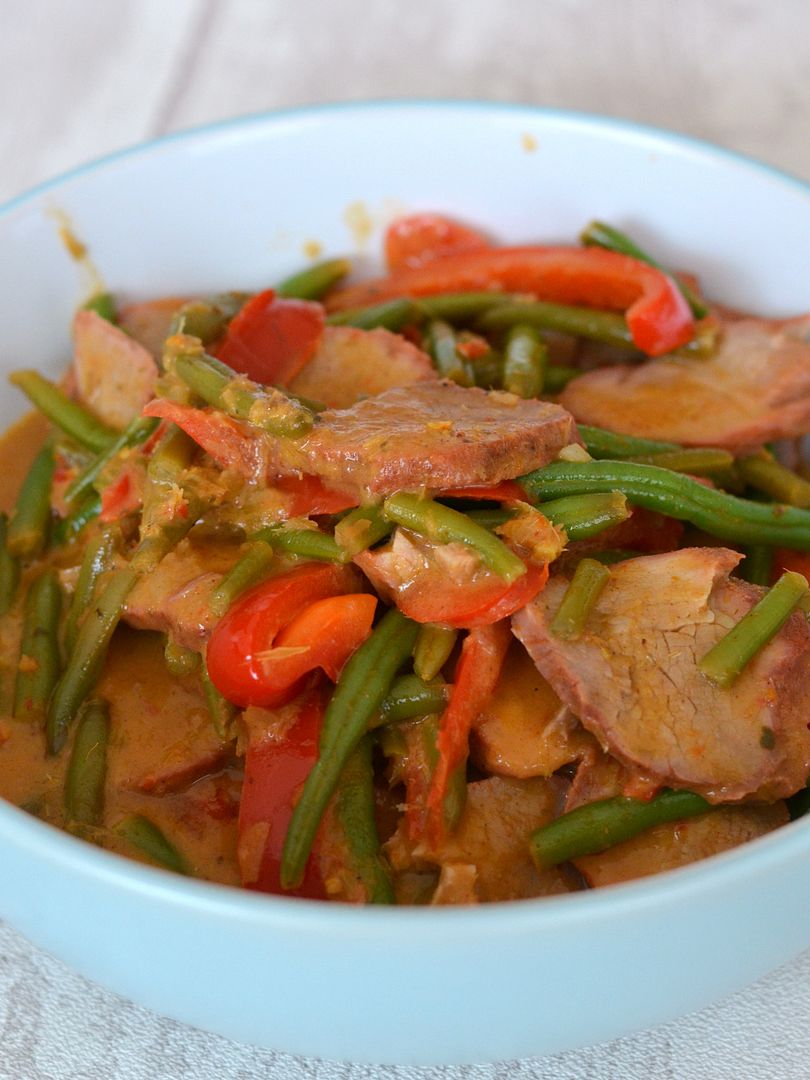 tbsp sesame oil
100g frozen green beans, defrosted
1 red pepper, sliced
300g cooked pork sliced (I used chinese style pork)
Amoy Malaysian Laksa cooking sauce
heat the oil in a pan

add the beans and pepper, and fry until softened a little

add the pork and Laksa sauce and cook until heated through
1 tbsp sesame oil
2 carrots, cut into small batons
1 small onion, sliced
1 red pepper, sliced
1 yellow pepper, sliced
1 mango, sliced
Amoy sweet & sour stir fry sauce
Amoy straight to wok ribbon rice noodles
heat the oil in a large pan or wok

add the carrots & onions, and fry for a few minutes to soften

add the red & yellow pepper & continue cooking to soften

add the mango, stir fry sauce and noodles and stir to coat everything with the sauce, and heat through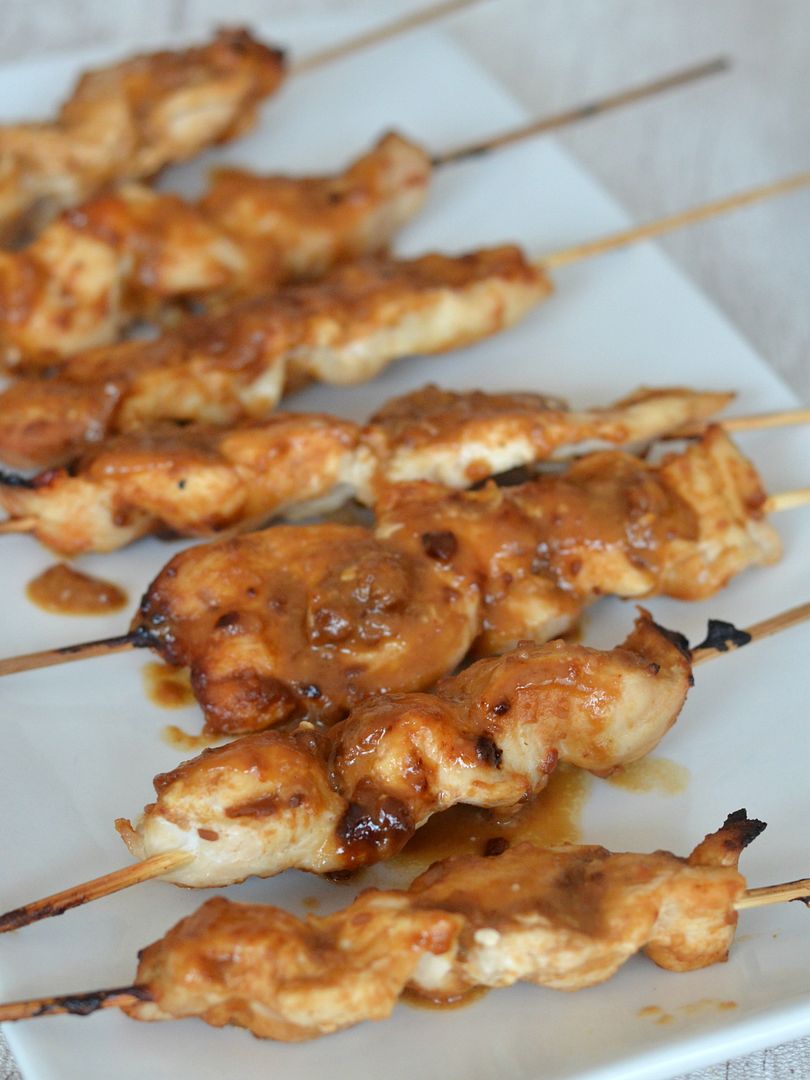 Peanut Satay Chicken
500g chicken breast, cut into strips
Amoy peanut satay sauce
2 tbsp sesame oil
thread the chicken onto wooden skewers (approx 2-3 strips per skewer)

lay the chicken onto a baking tray & drizzle with the oil

heat the peanut satay sauce as per directions on the pot

smear the peanut sauce over both sides of the chicken

bake in a preheated 180C oven for approx 25 minutes, turning halfway through cooking time, until cooked through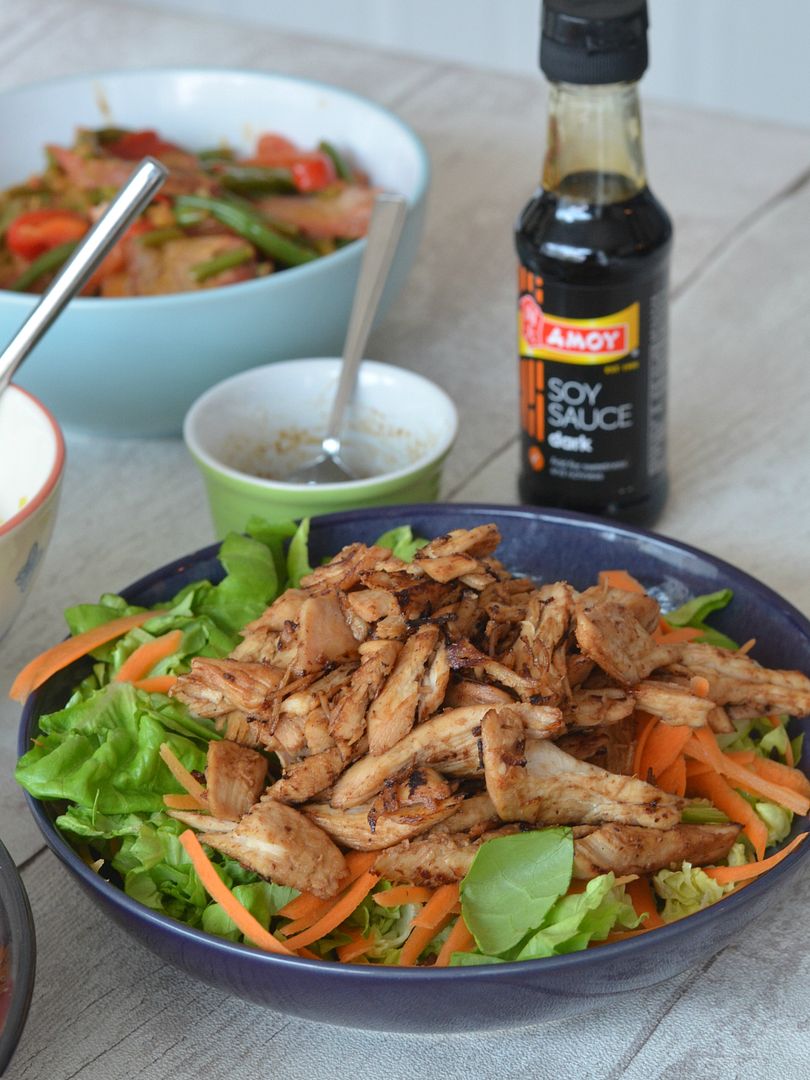 Serve everything together, along with some Amoy straight to wok Singapore curry noodles.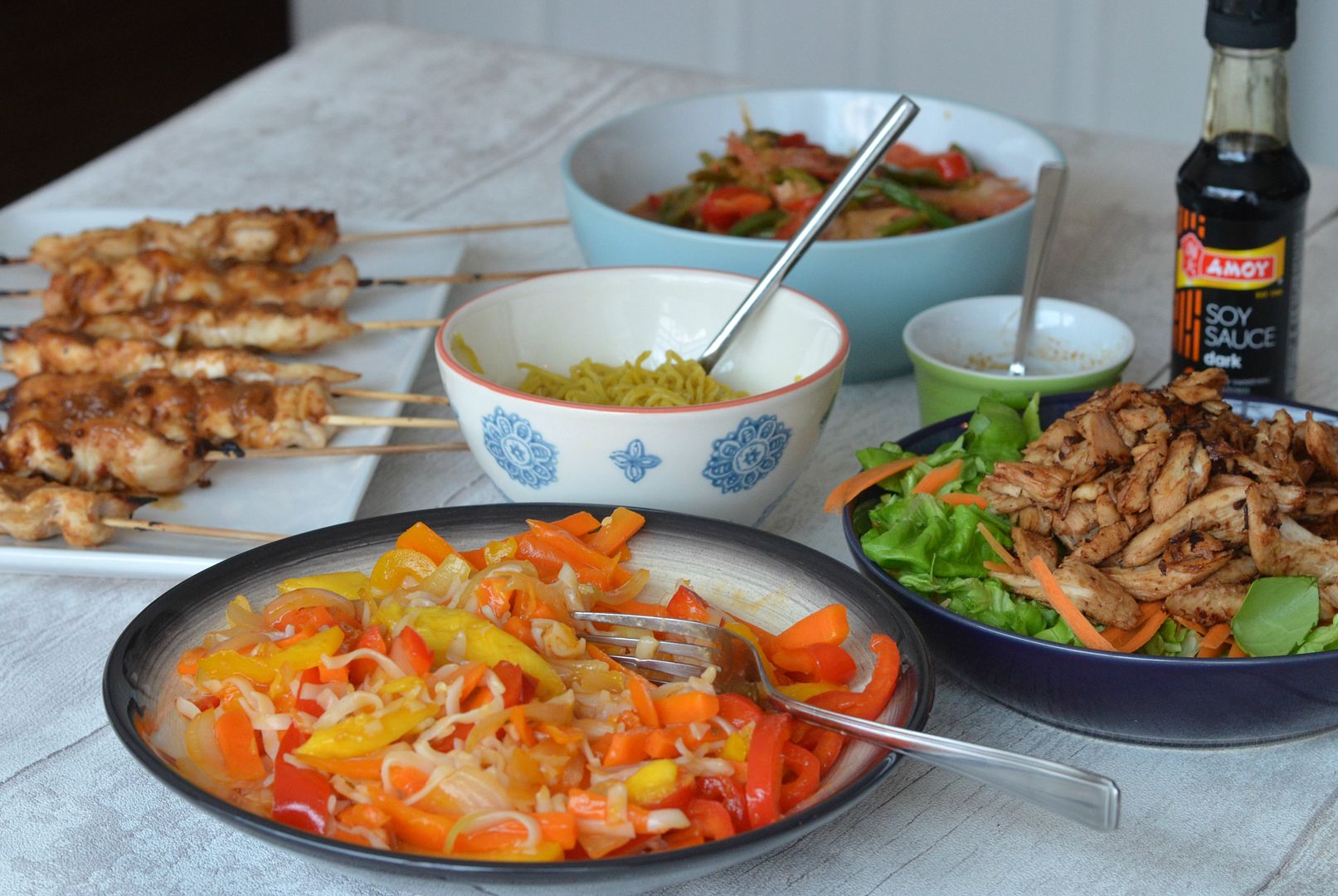 For some Amoyzing meal ideas that can be cooked quickly and easily, head over to the Amoy website.
All Amoy products supplied by Amoy, along with vouchers to purchase additional ingredients