I cook almost all evening meals from scratch using lots of fresh produce, but I very rarely follow a recipe, often making it up as I go along. I can sometimes get in a rut though, and end up cooking the same or similar meals week in week out, so when Riverford contacted me to see if I would like to try one of their new recipe boxes I thought it would be a great way to shake things up a little, and try out some new meals.
Riverford are a Devon based farm who are passionate about growing their organic vegetables, and as founder and farmer Guy Watson says 'food should be fit to eat out of the field'. They grow about 100 different varieties for the fruit and vegetable boxes to give the consumer an interesting variety throughout the year. With all this in mind I knew that the produce in the recipe box was going to be good quality.
There are three different recipe boxes to choose from each week: Vegetarian, quick or original. These are priced at £33 for a vegetarian box for two people or £39.95 for a quick or original box for two. Each box includes all the ingredients needed to cook 3 meals (excluding the odd store cupboard item such as oil, salt & pepper). Unfortunately there are no alternatives to the 3 meals offered per box, which may leave you with something that you don't particularly like.
Last week the 'quick' box included the following meals, which were on the table within 40 minutes:
Baked PSB (purple sprouting broccoli) & herb ricotta with an apple hazelnut salad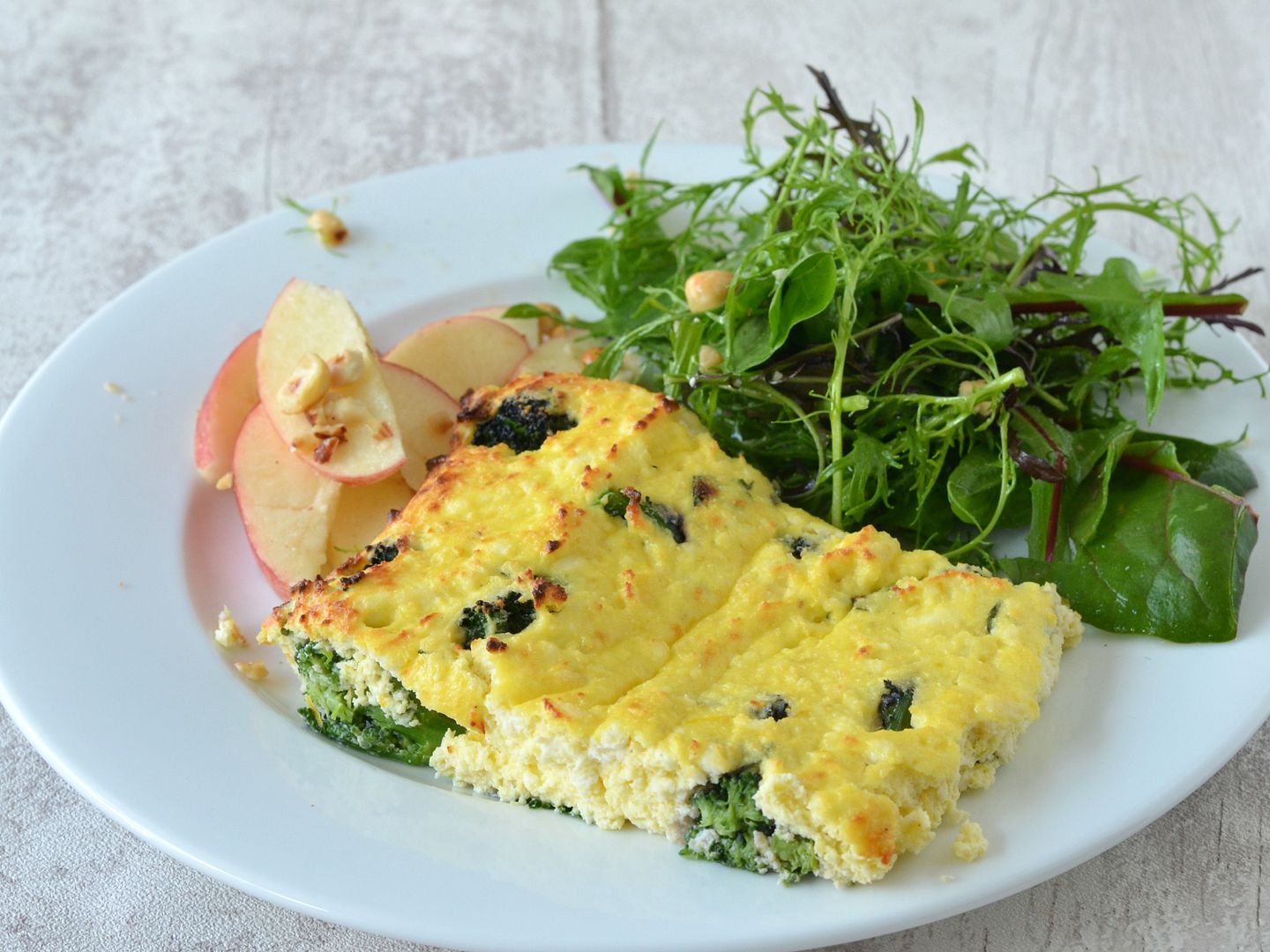 Lamb steaks and sauté potatoes with portobellos & wild garlic salsa verde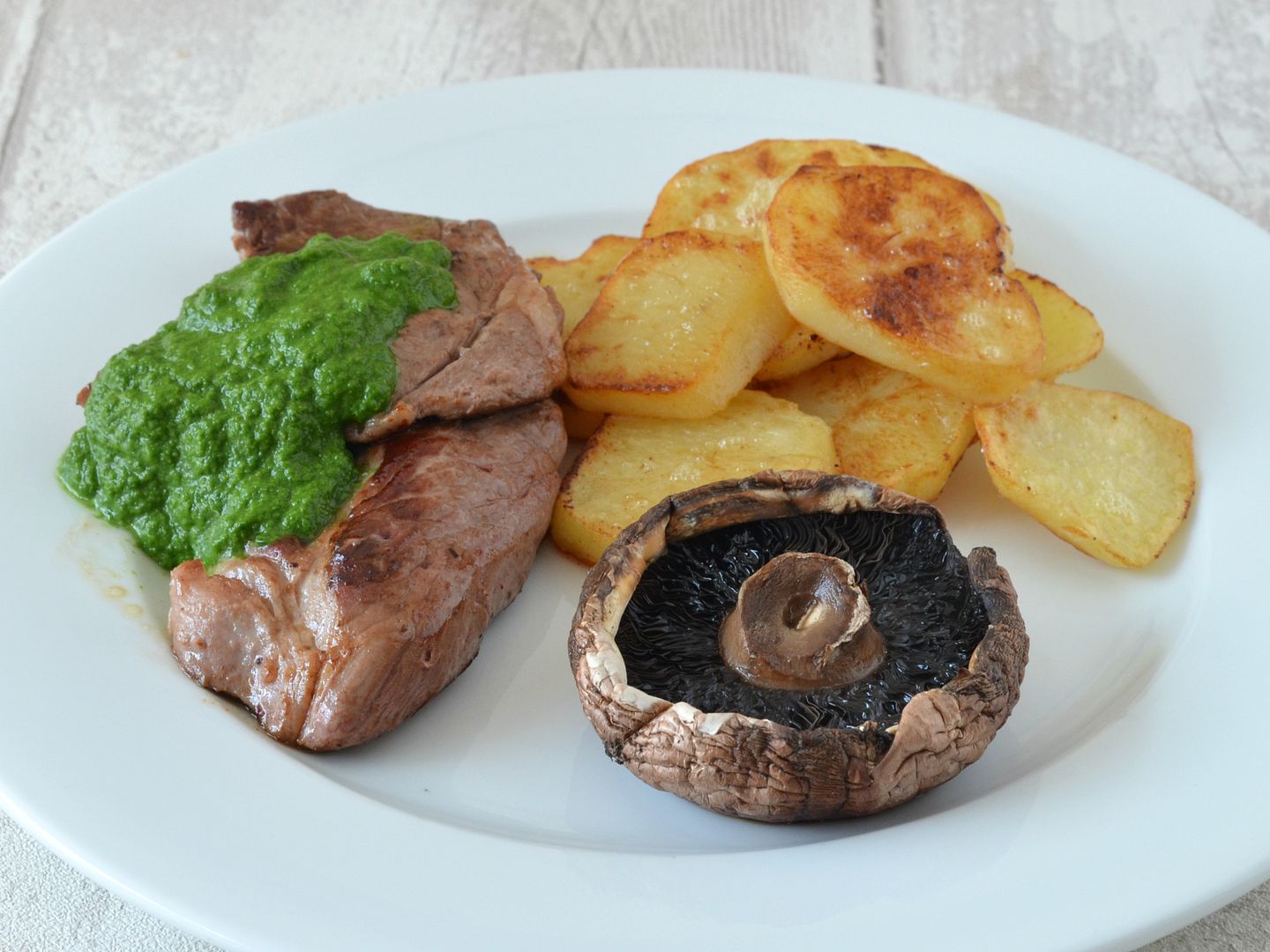 Pork & apple sausages with braised carrots, leeks & fennel
The quality of the ingredients was exceptional. Upon delivery (by a Riverford own delivery) everything was as fresh as it should be, and laid out neatly in the box, with smaller items separated into numbered compartments. Fridge ingredients were in insulated packaging to keep them chilled, and more delicate ingredients, such as salad leaves and herbs, were laid on top.
Whilst all the dishes were lovely, my favourite had to be the lamb with the wild garlic salsa, which was amazing. I haven't cooked with wild garlic before but I'm definitely going to be seeking it out in the future.
In the past when I've tried similar recipe boxes the portion sizes have been ok but in my opinion they lacked fresh vegetables. These Riverford meals had both good sized portions as well as plenty of greenery on the side. In fact the portions were so generous that the meals could easily be divided between 3 people instead of 2.
What I also particularly like about the Riverford service, is that you can add additional items to your order, like milk, fruit, wine and chocolate, for example.
I was provided with recipe boxes for the purpose of this review