When it's pamper time in the bathroom, where do you go for indulgent and replenishing skin and hair products to make 'me time' extra special? No need to spend big on premium beauty brands – your kitchen pantry is all you need. Not only will you be able to whip up a healthy beauty product in minutes, every ingredient is natural and full of goodness.
Here, foodie and blogger Mike James, who works with The Bathroom Discount Centre recommends his top three homemade recipes for bathroom indulgence. Bon apetit!
1.
Chocolate Banana Smoothie Face Mask
The kitchen is a rich store cupboard for natural skincare ingredients. Just take a look at these foods and their skin boosting qualities:
helps the skin retain its elasticity and moisture and is particularly beneficial for dry skin.
contains lactic acid to help exfoliate your skin. Use it to remove dead skin cells, clear pores, fight blemishes and smooth the skin.
contains Vitamin B and Vitamin C. The citric acid helps to exfoliate the skin, while lemon juice also works to reduce oiliness and diminish the appearance of age spots and scars. Avoid sun exposure when applying to the skin.
Rich in antioxidants including calcium, magnesium, iron and potassium, cocoa helps to rejuvenate the skin and leaves it soft and glowing

.
contains lactic acid and is a natural probiotic. Use it to make your skin brighter, tighter, smoother and softer.
Any combination of these skin food ingredients would make a great DIY face masks. If you can't decide what to use, just put them all in!
3 tbsp Greek yoghurt
½ banana (mashed)
1 tsp buttermilk
1 tsp honey
1 tsp lemon juice
1 tsp cocoa powder
Place all ingredients in a blender and combine. The desired consistency should be thick enough so it doesn't run down your face once applied. Keep in the fridge for up to 3 days.
To use: Always test the mask on a small area of your skin in case of allergic reactions. If no reaction occurs, apply a thick layer and allow it to sit for 30 minutes, then rinse with cool water and finish off with a splash of cold water to close your pores.
2.
Vanilla & Coconut Body Scrub
A homemade body scrub made from natural food ingredients you find in your kitchen will do a great job to slough away dead skin and give you baby soft skin at any time of year. What's more, you won't have to worry about the chemicals, preservatives and artificial colours typically found in shop bought products.
In this DIY body scrub, the graininess of the sugar helps to exfoliate the skin, including the usual hard skin areas such as feet, knees and elbows. The oil nourishes and hydrates while the scent takes you straight to an exotic beach.
100ml extra virgin olive oil, almond oil or grapeseed oil
1 ½ tbsp coconut oil
10 drops vanilla essential oil
Combine all the ingredients in a bowl – that's it. Depending on how runny you like your body scrub, you can add more or less oil to achieve the desired consistency. Scoop the mixture into a suitable container (jam jar, old beauty container or similar) and put the lid on. Keep it in the bathroom close to hand – the mixture should keep for a few weeks.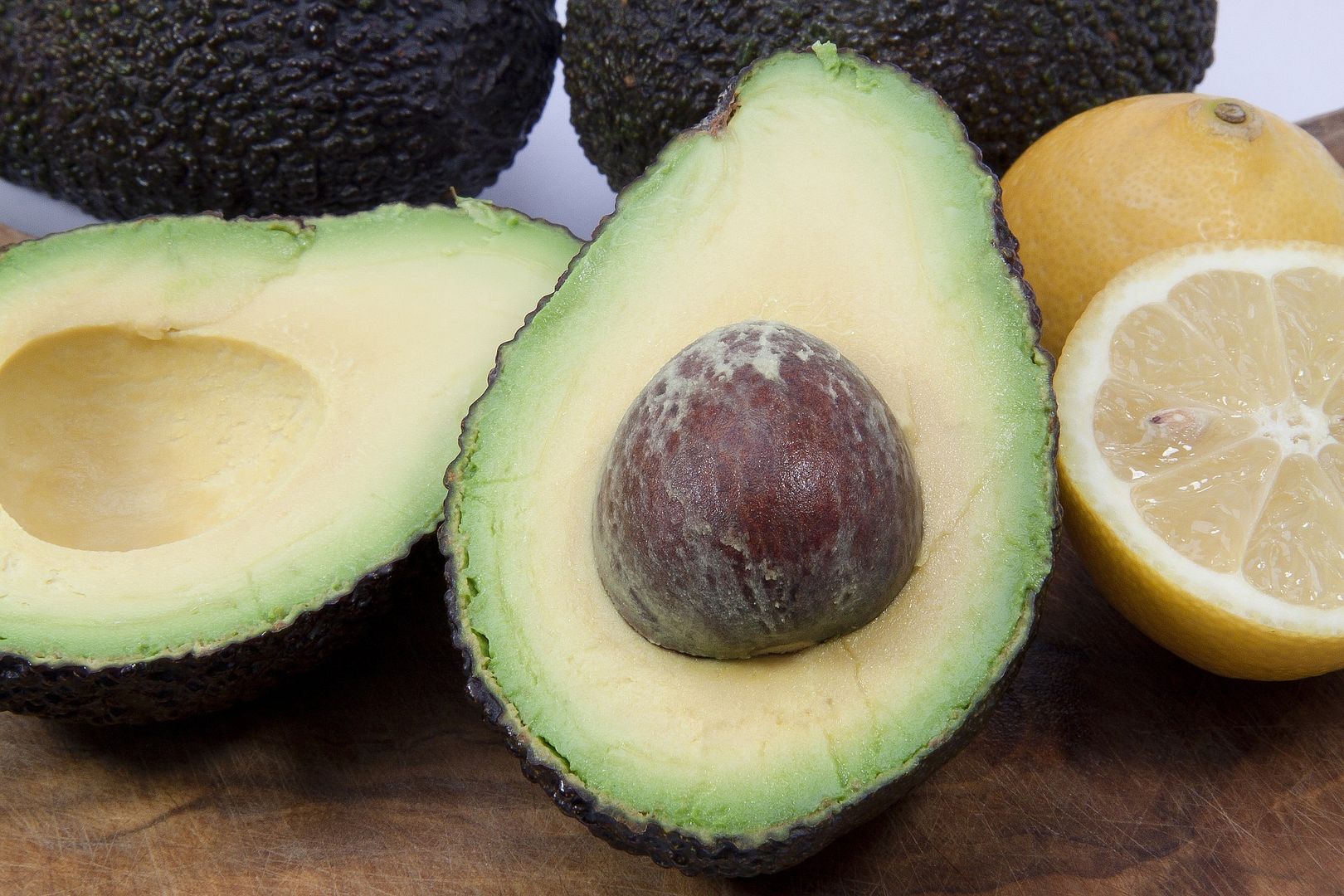 3.
Health Food for your Hair
For a healthy deep conditioning treatment that costs a fraction of what you would pay at a hair salon, your kitchen cupboards are the answer. Here are 2 hair repair treatments that take less than 5 minutes to make but will do wonders for the condition of your hair.
Mix together 2 tbsp honey, 1 tbsp apple cider vinegar and 1 tbsp olive oil and apply to unwashed hair. Comb through and leave for 30-60 minutes, then rinse out and wash your hair as usual.
Hair Guacamole
Avocado is a highly nutritious food, including for your hair. It has some wonderfully moisturising and replenishing properties to give you smooth and sexy hair. Simply mix 1 mashed avocado with 1 tsp olive oil into a paste and apply liberally to damp hair. Cover your hair with a shower cap and wait for 20-30 minutes before rinsing and washing as usual.