In the UK we turned the clocks back yesterday and gained ourselves an extra hour. We always talk about the fact that we're going to get an extra hour in bed, but in reality how many of us manage that, especially if there are young children in the household. What it usually means is a miserable bedtime for the next week or so as we try and adjust routines & keep the kids awake for an hour longer!
For the last few weeks I've been hosting a giveaway in association with Elizabeth Shaw, and asking readers to let me know what they plan to do with their extra hour, and how, instead of spending it in bed, they will use the time to consider friends and family and show them how much they're thought of.
Some of the thoughtful gestures shared :
"

I would do my elderly mother in laws ironing"
"

I would visit my mother-in-law as she is in a nursing home"
"

Me and my sons will bake some cakes for their grandparents"
Lots of lovely gestures, with many of them involving baking, walking dogs and making breakfast in bed for a loved one.
The winner (selected at random by Rafflecopter) is Emma, who said:
Congratulations Emma, I hope your sister appreciated the help. You will be receiving your lovely hamper of chocolates from Elizabeth Shaw soon.
You may be wondering what I did with my extra hour. I used it to make breakfast for my family.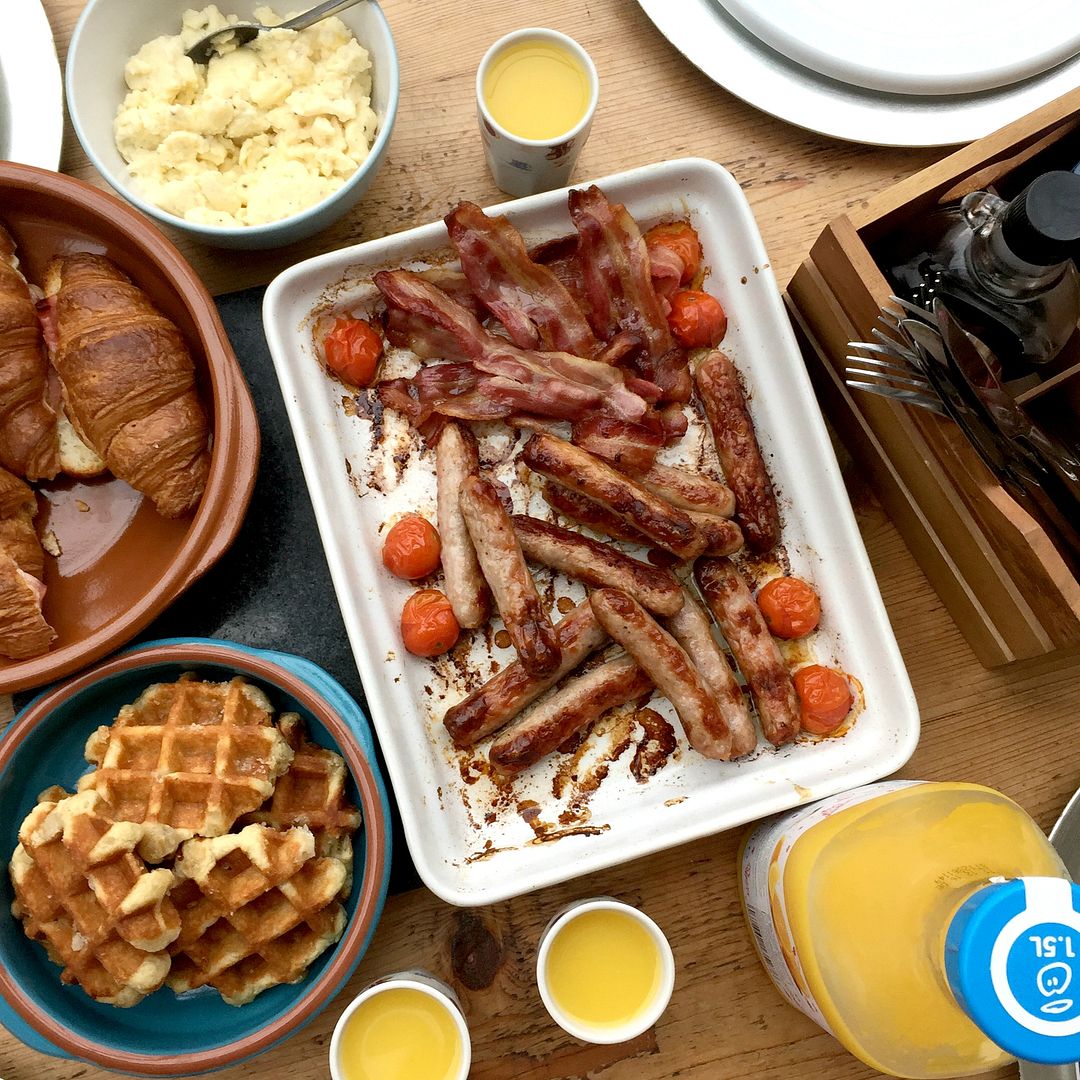 FAMILY AMERICAN STYLE BREAKFAST
Magic FM are also offering a chance to win some Elizabeth Shaw chocolates by nominating someone thoughtful. You can also win tickets to see the Magic of Christmas at the London Palladium on 27th November. Find more details on the Magic FM website.