Buying a home is likely to be one of the biggest investments in our lives. Once we've saved for a deposit and paid moving costs, the investment doesn't stop there though.
Older houses may require renovation which can be quite costly, and instead many people opt for a new build. We bought a new build 13 years ago, and for a while it was great, with the only major costs being for our new conservatory and ensuite bathroom. The outside is now beginning to look a little tired though, and we've been looking at ways to spruce it up and improve the kerb appeal of our home. I'm working with a local company that specialises in double glazing in Stafford to share a few ideas on kerb appeal, and ways that you can improve the appearance of your home.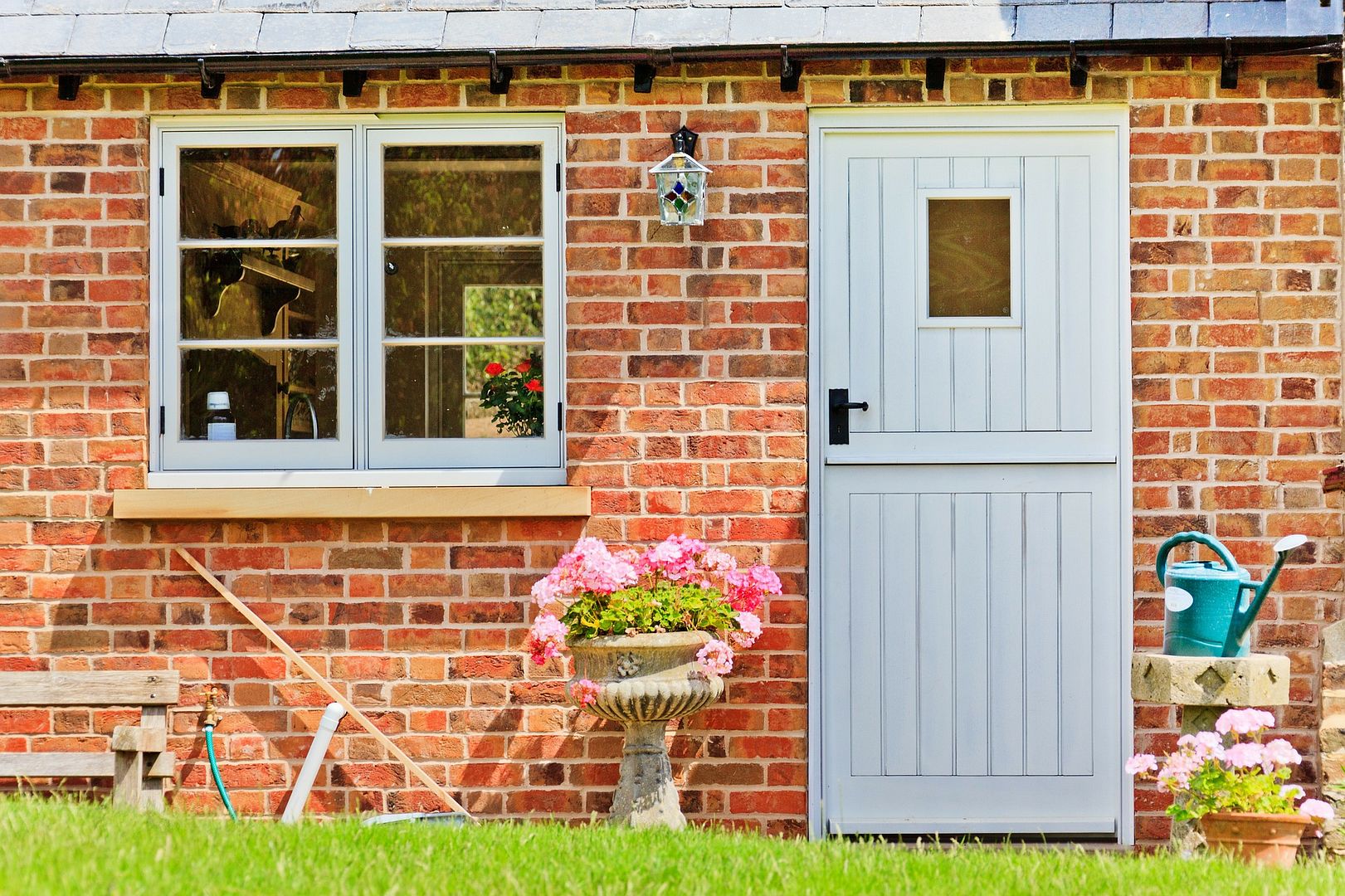 Front Door & Door FurnitureIf your front door is looking a little tired, then it may just need a lick of paint, but if you want to change the look of your home without any ongoing maintenance in the future then composite doors are the way forward. Not only can they change the whole look of the front of your house, they offer increased energy efficiency, weatherproofing and security over standard PVCu entrance doors. It may also be worth investing a little more in quality door furniture to give your home that extra wow factor.

Soffits, Facias and GutteringThese are the parts of your home that may go unnoticed for many years. That's definitely the case for us, and it's only recently, when the gutters started leaking that we noticed how unloved the soffits were looking. Leaking gutters can start to cause problems with damp if they're not attended to, so it's definitely worth giving them a yearly once over to check for problems. New soffits and facias can really improve the look of a building too; turning a drab and dated house into a modern and stylish home.

Lighting
Good lighting at the front of your home is essential, especially if you live in an unlit street or have a particularly long driveway. It doesn't just act as a way to improve the look of your home, but also acts as a deterrent to any unwelcome visitors.

Windows
Clean windows can make all the difference to the look of your home. If you don't get chance to do them yourself then make a small investment in a window cleaner. We have one that comes every 4 weeks (rain or shine) and keeps our windows sparkling. If you're losing lots of heat through your old windows, it may be time to replace them. Even if you own a period home with sash or vertical sliders you can now keep that period look with replacement windows that look like the real deal.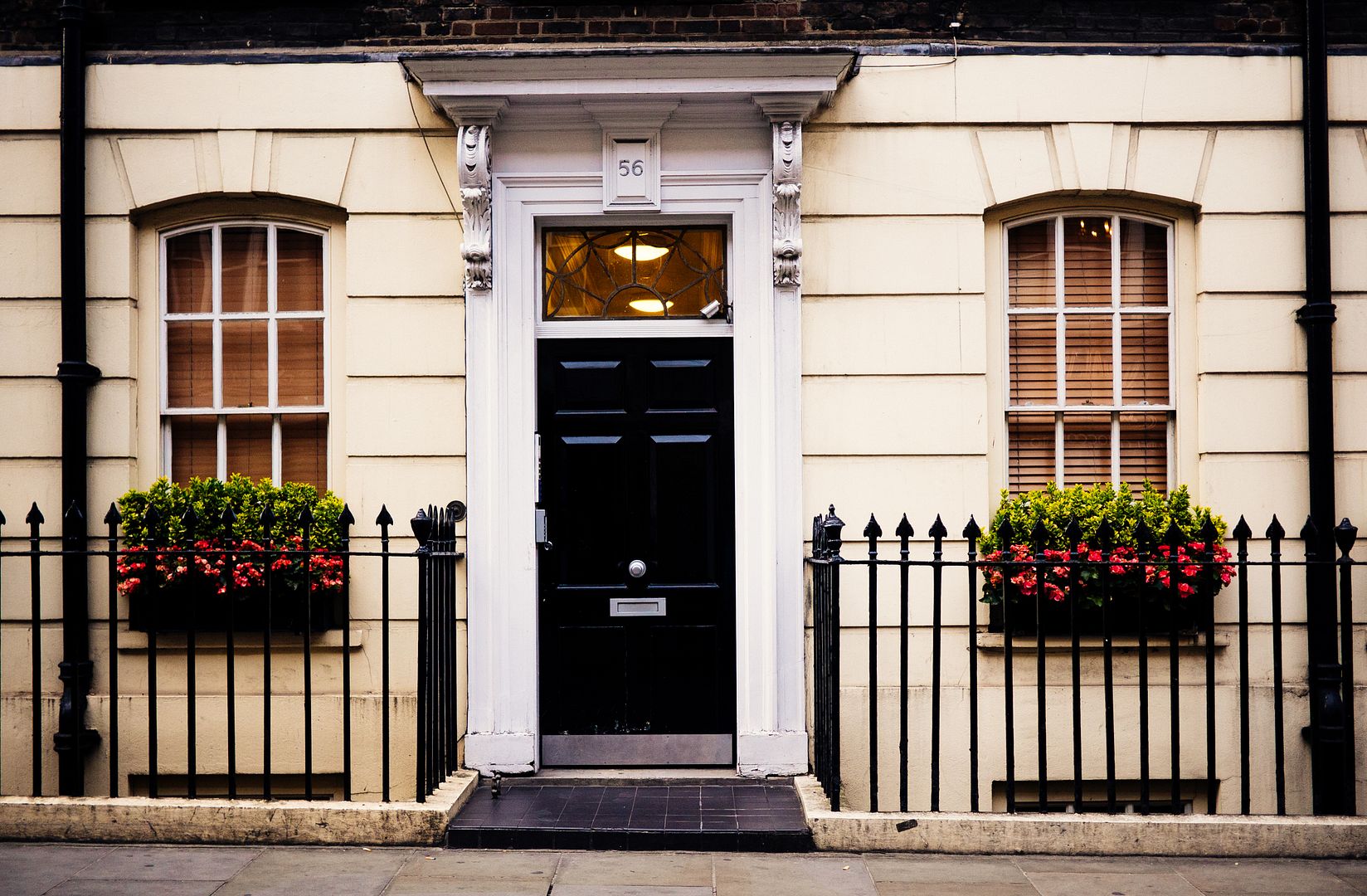 Greenery
There's nothing more inviting when you visit a home than a well maintained front lawn and neat and tidy bushes. If it's well manicured on the outside then that usually follows through to the inside. Even some simple (well maintained) window boxes can add to the kerb appeal.

Paint Fences
If the paint is peeling off your fence it may be time to give it a quick rub down and a lick of paint. Choose your colours carefully though. You may like purple but does it make your house stand out (and not in a good way) in a street of white picket fences?
This is a sponsored post for Elitis