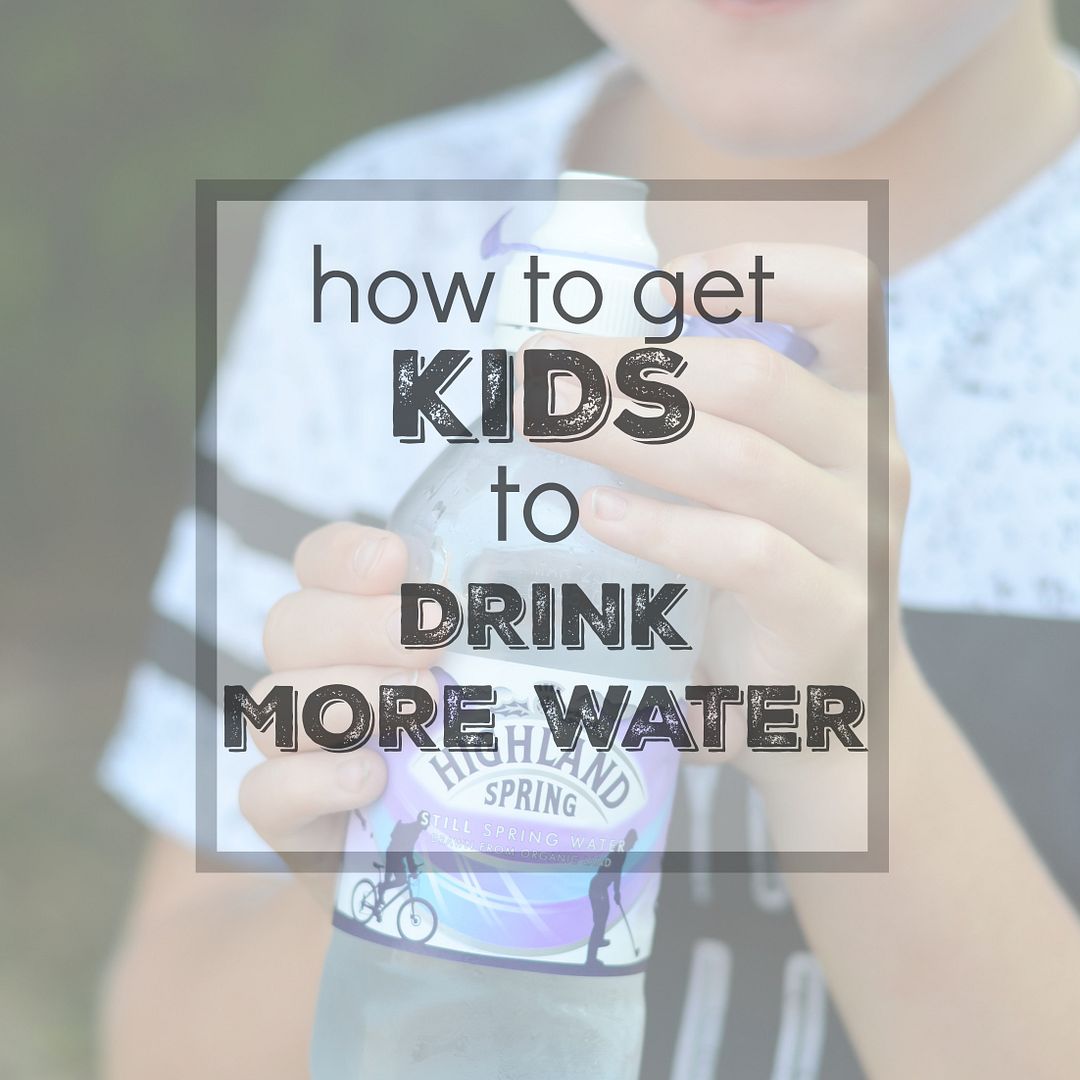 Keeping ourselves hydrated is important to keep our body functioning at its best. By the time we feel thirsty we may already be on our way to being dehydrated, so it's important to get into the habit of drinking plenty of water before this happens, especially in hot weather, when we could become dehydrated a lot more quickly.
For children it's important to stay hydrated at school, as being dehydrated can affect their performance and concentration. If they're running around a lot or playing sports it's important that they know they need to drink lots of water in between. My eldest child never used to drink enough water throughout the school day so I would send him in with three small bottles of water, and his challenge would be to drink one bottle at each break time and another at lunchtime. These habits have stayed with him and he's now almost 16 and always has a bottle of water in his hand. My teen girl, on the other hand, has never been much of a water drinker until recently. Our persistence has now paid off and she always takes a bottle of water to school (plus any extras that I may sneak into her bag!)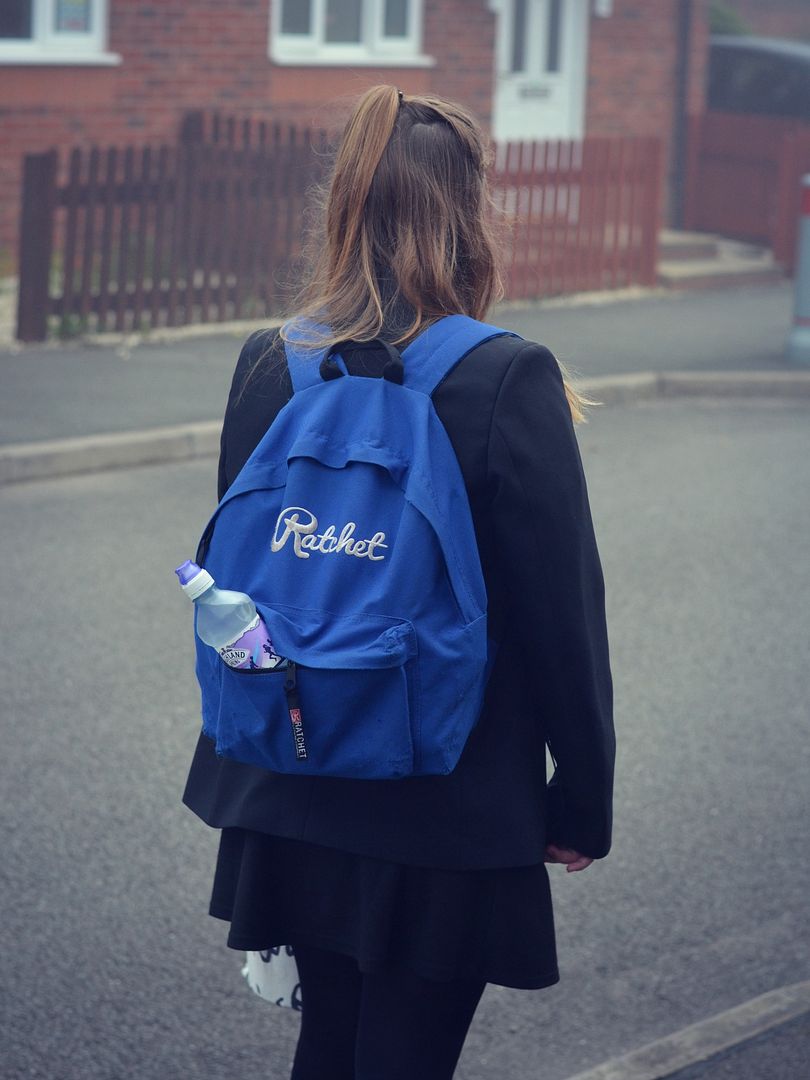 As a family we try and drink lots of water, and the husband swears that it was water that helped him lose weight a couple of years ago. When we go out we always make sure we've got plenty of bottles of water in the car, and it's become part of our routine now. With all the activities Jack's taking part in this term I need to make sure he's drinking plenty too, and have started popping a bottle of Highland Spring in with his sports kit, to remind him that he needs to drink whilst keeping active. These moments, when they come out of school with grazed knees, shoelaces untied, and no football socks on '
because my feet were too sweaty',
are the moments to be captured and treasured.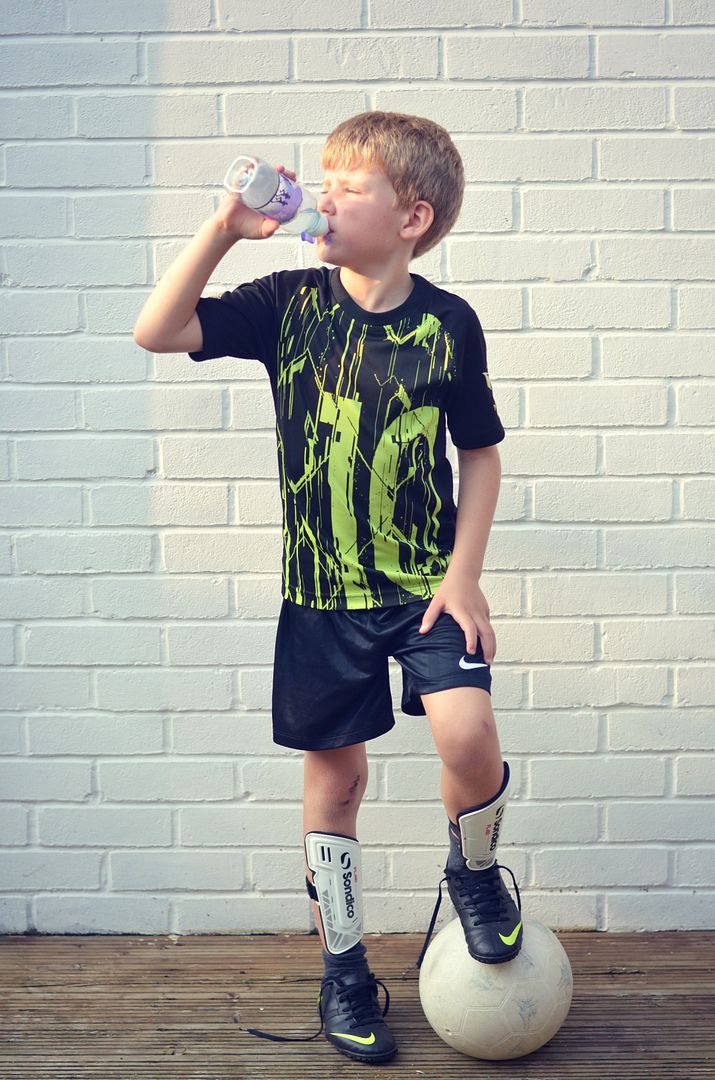 Some things you may not know
Kids should drink more water in relation to their body size than bigger people
It's recommended that children drink approximately 6-8 glasses per day
Water is the best way to hydrate as it's free of sugar, sweeteners, colourings and calories
Kids don't always recognize when they're thirsty, so it's best to encourage good drinking habits early
Sipping throughout the day is the best way to encourage hydration
Popping a bottle of Highland Spring into their lunchbox helps them to remember to sip at school
It's harder for kids to concentrate when they're dehydrated
Studies have shown that kids who drink a litre of water over the course of a school day have better short-term memory and generally perform better than those who don't
Water at mealtimes can help children tolerate vegetables
Sometimes if kids don't drink enough during the day, they get thirsty and drink before bed. This can increase the risk of little accidents during the night
encouraging children to drink more water
It may not always be easy to get your kids to drink water, but hopefully some of these tips will help if you're finding it a bit of a struggle.
Talk to kids about the benefits of drinking water, and the negative impact that having too much sugar in their diet can have, and encourage them to switch sugary drinks for water. It's still ok to have the occasional fizzy drink but water is best for every day. They should start to feel the benefits within just a couple of days.

Make it fun by encouraging kids to decorate their water bottles with coloured pens and stickers, and of course, adding their own name.

Encourage children to take their decorated water bottles to school, and whenever they go out to play with their friends.

Make water easily accessible by filling up the fridge with bottles that are ready to go. The 330ml Highland Spring bottles with sports cap are perfect to grab and pop into a lunch box, school bag or sports bag, and are on offer at £2.00 for 12 bottles at the moment in Tesco.

If your kids aren't keen on plain water then they may need a little coaxing. You can flavour their water naturally by adding a slice of lemon, berries or even some mint leaves.

Challenge them to a game - fill glasses with water and pop a couple of frozen raspberries in each. Give each child a straw and race them to see who can suck the raspberries up through the straw the fastest - they will be so busy concentrating on the raspberries that they won't even notice drinking the water. (I discovered this game one evening with friends, however it was Prosecco we were drinking instead of water, and I would highly discourage that!)

Reward charts may help encourage younger children, and stickers can be given for each glass they drink throughout the day - charts can be customised and downloaded for free from Kiddycharts.
Do you have any tips for getting children to drink more water?
I'm working with Highland Spring and BritMums in a paid relationship promoting the #TermTimeEssentials campaign about the importance of hydration to kids. Visit
http://highlandspringmagazine.com
for more advice and tips.