On Sunday evening I had tickets to see Kaiser Chiefs at Cannock Chase, as part of the Forestry Commision Forest Live events held throughout the Summer (this is Summer incase you've forgotten) at seven forest locations throughout the country.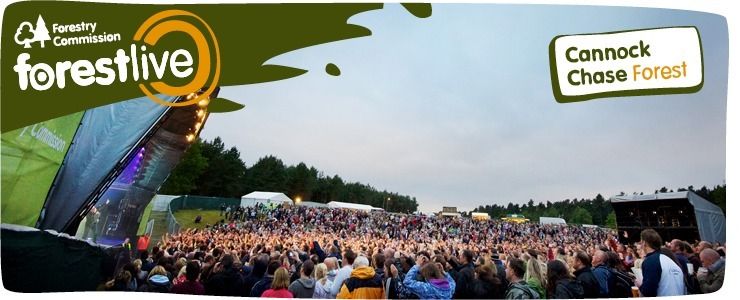 This was to be my third time at a concert in Cannock Chase, with the first being Paul Weller in 2009 and then Jessie J in 2014. They are always a great night, with plenty of atmosphere.
The plan was for myself and the husband to enjoy a very rare night out together, however the night clashed with the Euro 16 final and we lost our babysitter to football & pizza with his mates. In the end I took 7 year old Jack, as he was desperate to go, and his teen sister preferred to stay at home to watch Love Island!
The beauty of going to a concert in the forest is being able to take your own picnic and drinks (in plastic bottles) as well as picnic blankets and chairs. When we got there just after 6pm it was already quite busy, but we set up camp on the hill in the sunshine with a good view of the stage.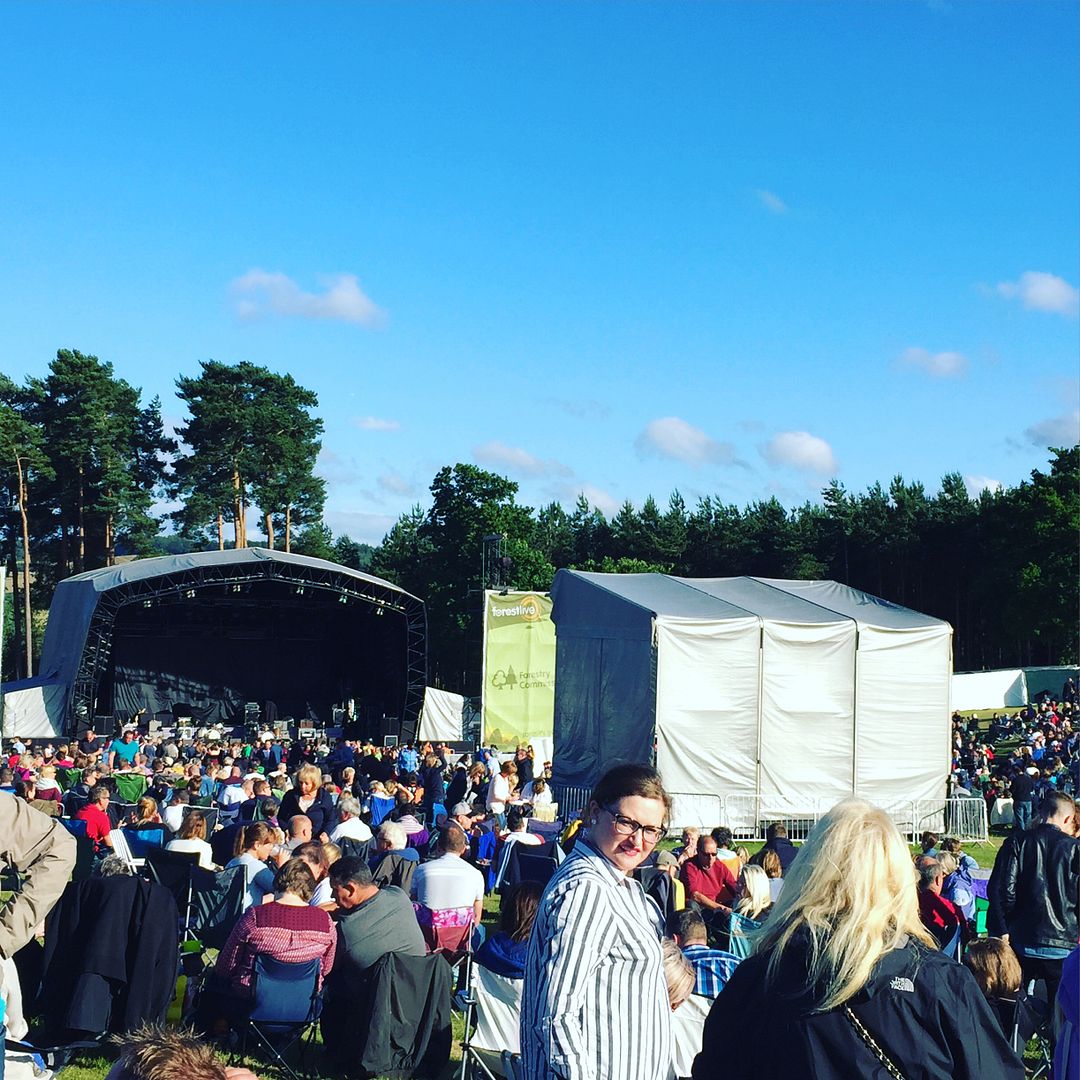 The Kaiser Chiefs were supported by two bands, Vitamin and Spring Kings, before the main act coming on at 9pm.
It was a great show, but as Jack had school in the morning we left just after 10pm, missing, from all accounts, an amazing end to the weekend of concerts in The Chase, as can be seen by this amazing photo!
We can't wait to go back again next year, and look forward to seeing who's playing. If you can get to one of the 7 forests next Summer you are definitely sure of a great family night out! (kids under 5 get in free).
I received tickets for Kaiser Chiefs in exchange for writing this post.
All opinions are my own.