Regular readers of this blog may have noticed that it's been a bit quiet around here recently. Although, those readers that also follow me on Instagram or Facebook will realise the reason for the silence.
A few months ago I decided to start a new venture, and had lots of ideas buzzing around in my head. During a half term break in Wales, with very little internet access, I took pen to paper and scribbled lots of these ideas down, whether it was on the back of an old cereal box or paper bag (the one time I needed a notebook I forgot to pack one). I scribbled and scribbled until I came up with an idea, and then a name, Cookies and Fluff.
My new venture is making and selling handmade marshmallows.
Despite already having an ecommerce business selling baby swimwear, it's not at all exciting, and it doesn't fulfil me. For a while I've wanted to have a food related business (aside from my blog), but I've lacked confidence to make the final switch. However, with the help of M&S Bank #makeaswitch campaign I was able to put my ideas into practice.
The next part of starting my business was the easy part. Now that I had my name I needed to buy a domain name, register my social media accounts and design a logo and business cards, which I did with the help of Canva, a great online design tool that's simple to use.
I then registered my new business with the environmental health department of the local council, who approved the use of my kitchen as fit for purpose. Over the following few weeks I tried out lots of recipes and made lots of marshmallows in order to find my 'perfect recipe'. At Christmas I made marshmallow and hot chocolate kits for friends and family, which proved to be really popular, and I received some great feedback about the marshmallows.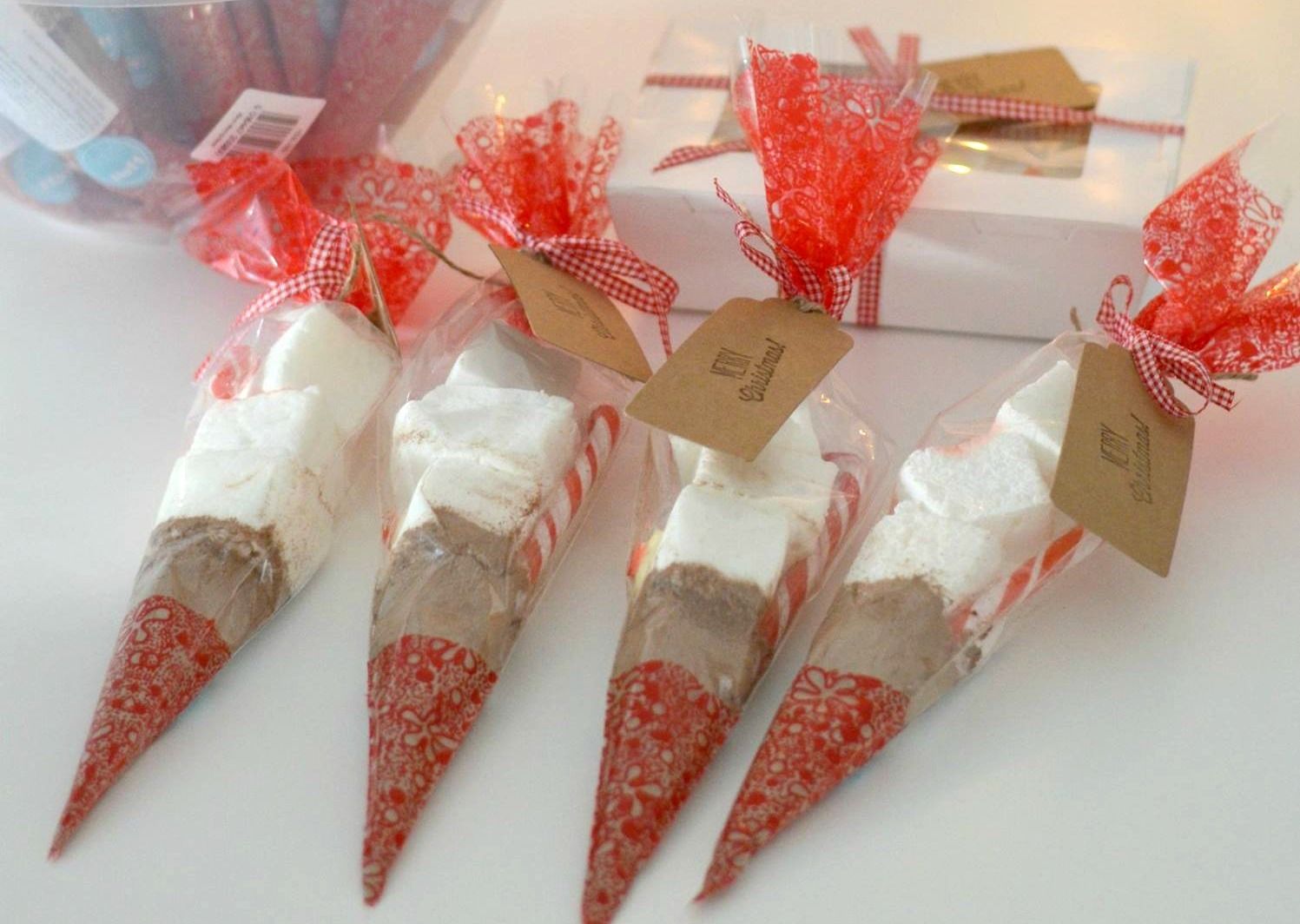 For the past few weeks, since Christmas, I've been working flat out to get different marshmallow flavours made and photographed for my website.

There's so much more to starting a small business such as mine than meets the eye, and so much to think about. I wanted to try and get it right from the start , and create something unique that hasn't been done before (to my knowledge), and that's where my biscuit marshmallows came in - they are miniature cupcake shaped marshmallows flavoured with real biscuits, in popular everyday flavours such as Jammie Dodger, Ginger Nut, Oreo, and my favourite - Lotus Biscoff!
Once I had the flavours, I needed to work on the packaging, and spent many a late night poring over the internet searching for the correct sized bags and boxes, not to mention getting lost in Etsy looking for those all important finishing touches, such as bakers twine, stickers, stamps and labels.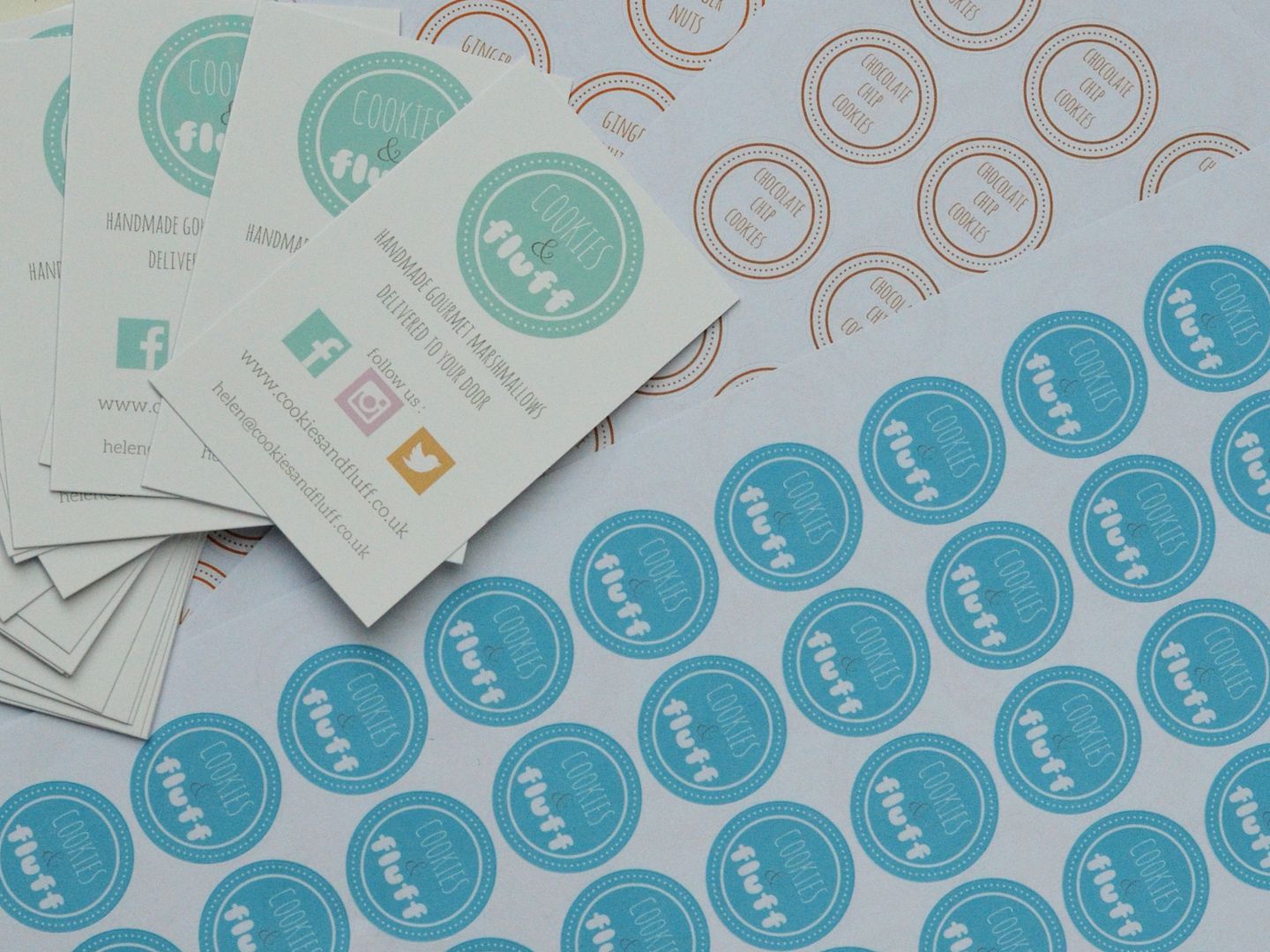 I had some great support along the way from friends and family, who acted as taste testers, and gave amazing feedback :
"Guys them marshmallows are to die for" (
lemon meringue marshmallows)
"J said that this was amazing nothing like she tasted before" (
chocolate orange marshmallow pinwheel pops)
"THE MOST AMAZING LOLLY. Me & the kids absolutely loved these, I will defo be ordering some more so thank you" (
chocolate orange marshmallow pinwheel pops)
"delightful! Perfect, light & fluffy bite sized pieces of heaven" (
biscuit marshmallows)
"As for the ginger - wow! I'm not a huge ginger fan but these were sublime!" (
ginger nut marshmallows)
"Can't wait to try some more flavours - they would make terrific presents for that special someone in your life!" (
biscuit marshmallows)
Even my non marshmallow liking husband loved them!
Despite the late nights I've loved every minute of this 'journey' so far, especially designing and building my website using the Create.net platform, which is amazingly easy and has the most efficient and friendly support team. I have my recipes finalised (with more being added as I go along), the packaging has been sourced and all the finishing touches are in place.
My website went live last month, and the orders have been rolling in, and I've been overwhelmed by the amazing reviews I've received from those that have ordered them - and been back to place further orders!
M&S Bank #makeaswitch campaign
enabled me to get my business online, and helped with packaging, business cards, labels, a new printer and much needed ingredients.
If you fancy keeping up with my venture into marshmallow madness, you can follow me here :