With a busy few weeks coming up, it's easy to become stressed at the thought of family and friends calling round and knowing what to feed them, without spending hours in the kitchen rather than enjoying time together.
Even though I like preparing dishes from scratch, there are times when I would much rather be sitting with my feet up with a glass of fizz in my hand, knowing that I can produce a buffet with the help of supermarket food, and little effort from myself. With the help of my family taste testers we've given these foods a rating based on price, taste and look.
Independently owned retailer Budgens provided the majority of the food for our festive family buffet when my brother and sister in law recently visited us for a pre Christmas present swap, with a few luxury items from Asda and an amazing handmade Sicilian pistachio Panettone.
We started off with a selection of canapés from Budgens, which went straight from the fridge to the oven to the table in around 15 minutes. Everything went on one tray in the oven, and then onto a serving platter - couldn't be easier!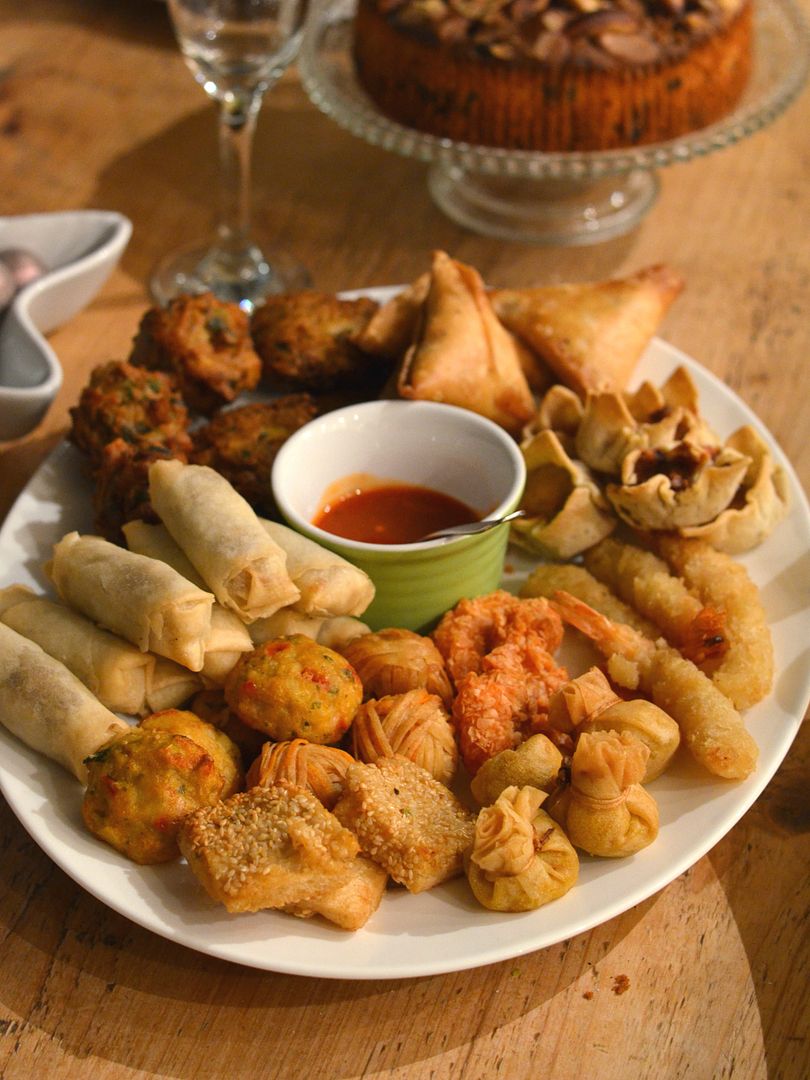 SELECTION OF CANAPES FROM BUDGENS CHILLED RANGE (ANY 2 FOR £7)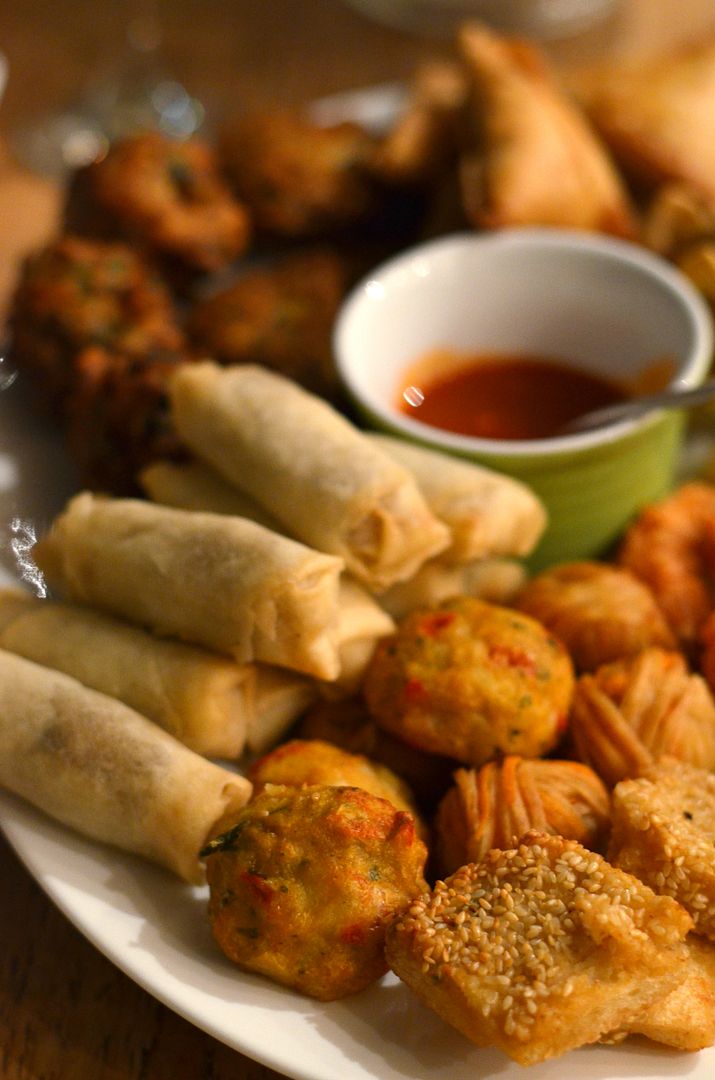 ORIENTAL SELECTION WITH SWEET CHILLI DIP & MINI DUCK SPRING ROLLS. RATING 8/10
INDIAN SELECTION. RATING 8/10
PRAWN SELECTION WITH SWEET CHILLI DIP. RATING 9/10
BRIE & CRANBERRY TARTLETS. RATING 7/10
We then enjoyed a selection of sweet treats, accompanied by some fizz.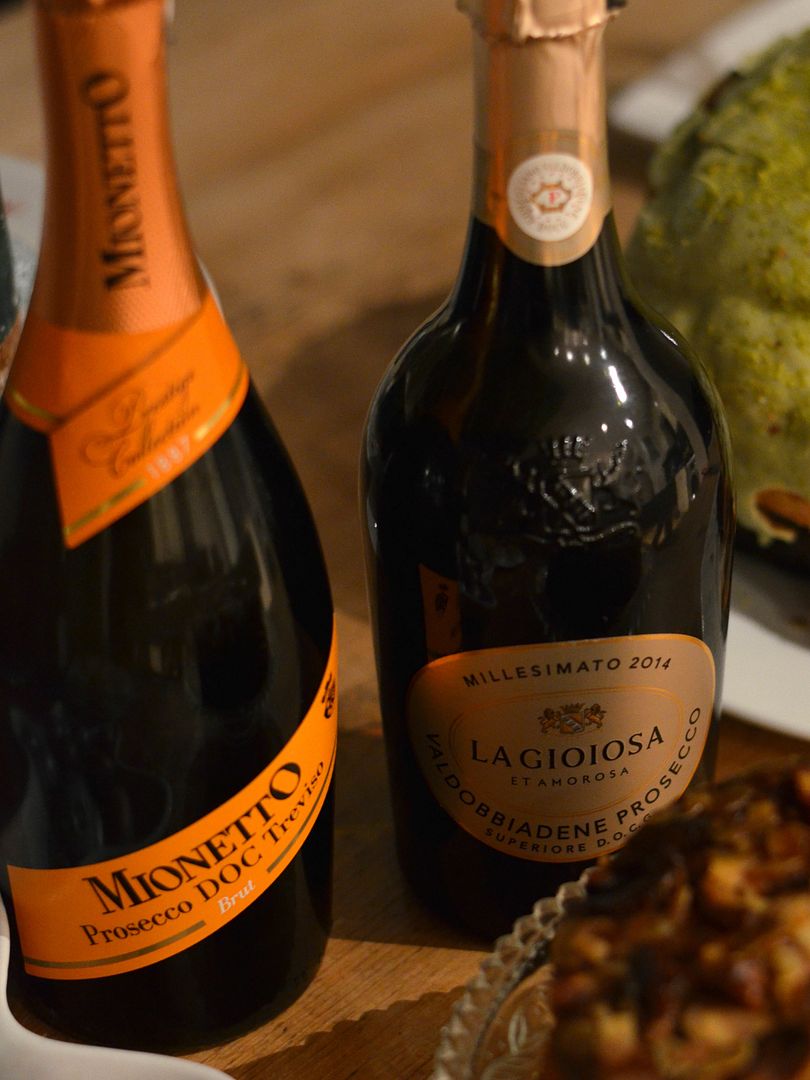 MIONETTO PROSECO TREVISO £8.99.
RATING 10/10
/ LA GIOLOSA PROSECCO £7.99 FROM BUDGENS. RATING 10/10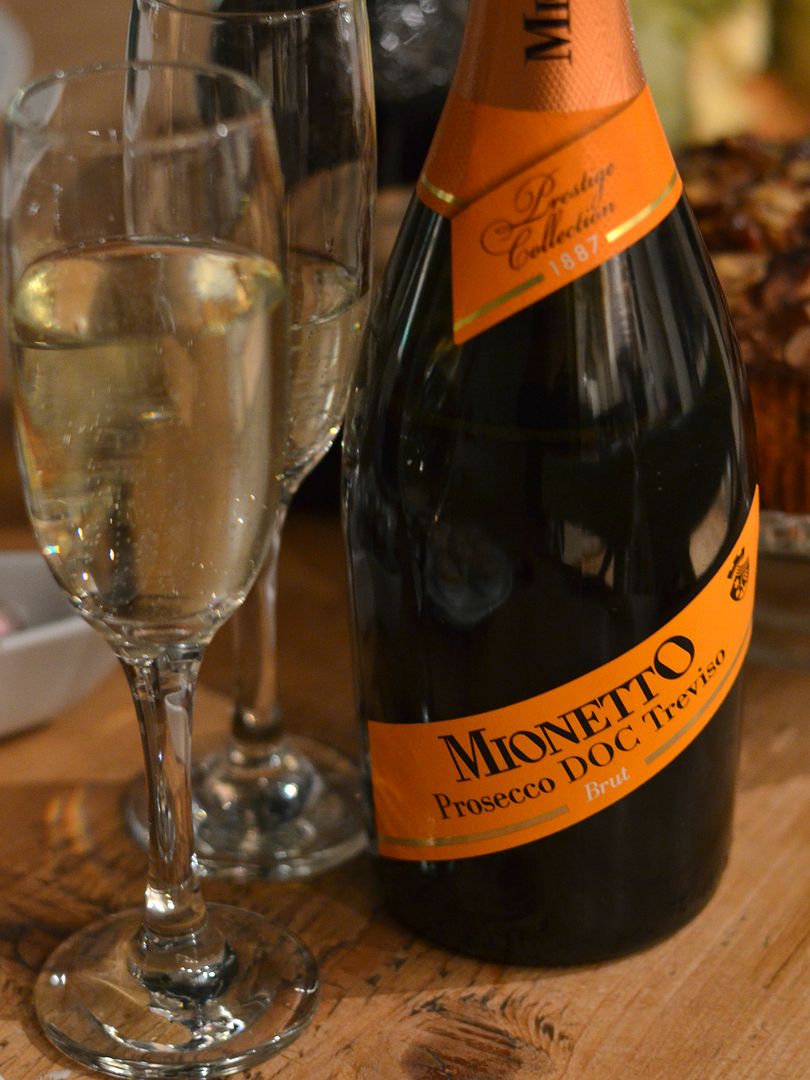 A GREAT TASTING PROSECCO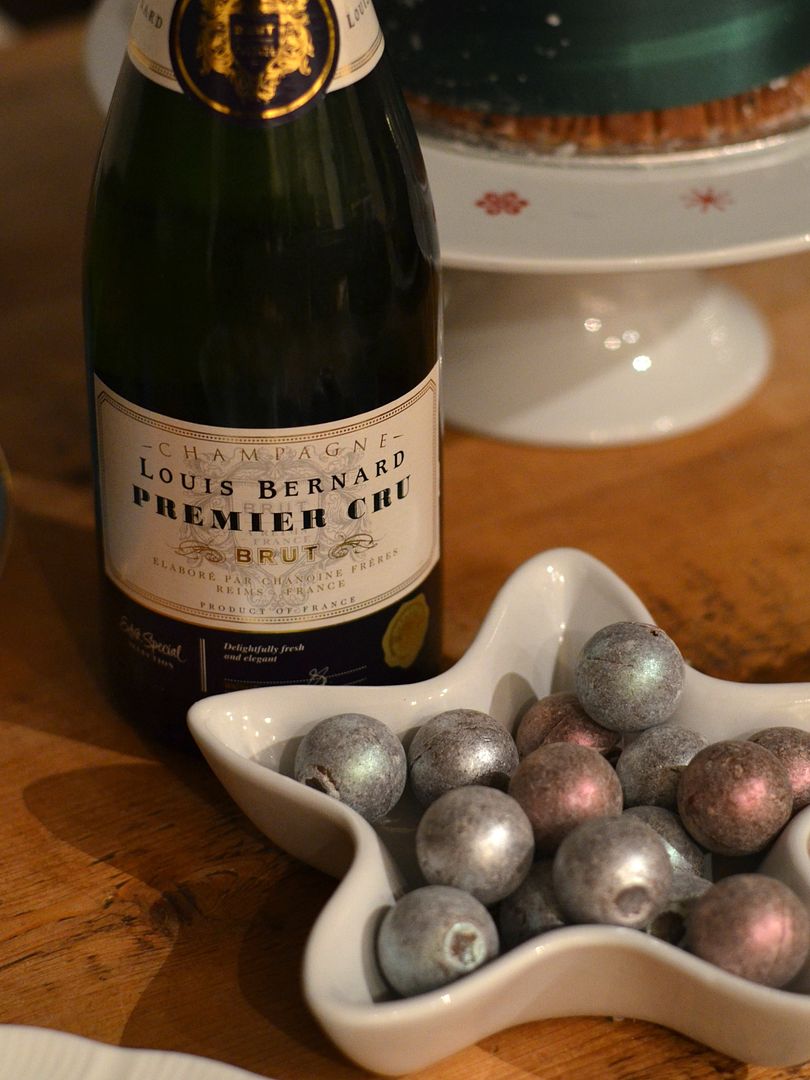 ASDA EXTRA SPECIAL MIXOLOGIST BELGIAN TRUFFLES £6. RATING 4/10 / EXTRA SPECIAL LOUIS BERNARD CHAMPAGNE £19.75. RATING 8/10
Along with the luxury items from Asda there was a gingerbread sleigh kit, which could make an impressive centrepiece for your buffet table. Unfortunately me and kits don't mix, and a had a little disaster with the reindeer legs, but if you have a bit more patience than me, and are better at cutting out intricate pieces of dough, then you might like to give this a try.
The pistachio Panettone was something that I was intrigued by, although not particularly looking forward to trying. There's something about green food that doesn't look particularly appealing (unless it's a salad, which I LOVE), and a green topped cake with green cream inside was definitely not making me drool.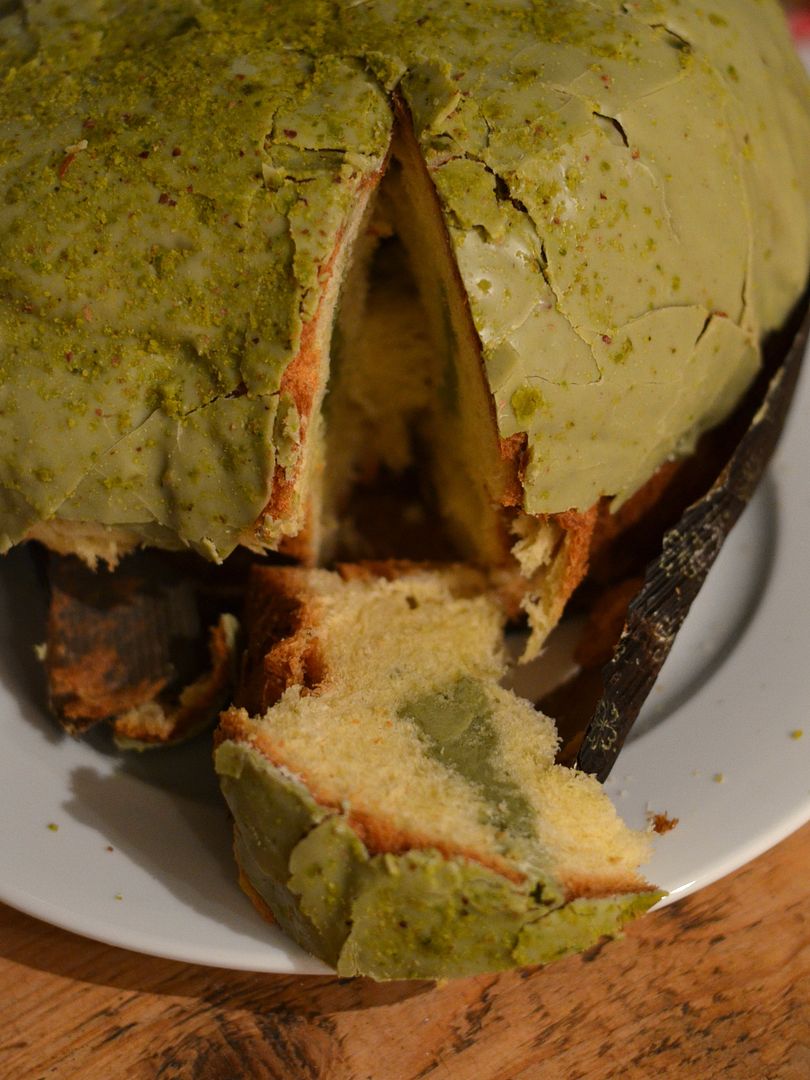 PANBACCO PISTACHIO PANETTONE £12.34. RATING 9/10
I could not have been more wrong about this Panettone cake, which is handmade in Sicily, using nutrient rich pistachio nuts. The cake is so light, and the cream inside tastes very much like Nutella, and the whole thing is topped with a crisp white chocolate and pistachio layer. We couldn't stop eating the cake, and even craved a slice for breakfast the next morning, and as I'm writing this I'm drooling just thinking about a slice with an espresso.
Definitely do not judge a Panettone by its cover!
In addition to the great selection received from Budgens, we also received some nut roast mixes, which are easily prepared by adding boiling water and baking in the baking dish provided. I love a slice of nut roast with my christmas dinner, but I also love a slice with salad and cranberry sauce.
ARTISAN GRAINS NUT ROASTS : Country Veg & Cashew, Cranberry & Cashew, Mediterranean Sundried Tomato. £2.50-£2.75 BUDGENS