I love the excitement of travelling overseas (although I do hate the packing beforehand), and used to travel quite a lot before having kids, especially during my time working in a travel agency. We've still managed to fit in a few holidays since the children came along, including North America and Canada, but most holidays these days are spent somewhere in Spain or a Spanish island.
One type of holiday that I've never experienced is a cruise, unless you count the two night mini cruise to Esbjerg in my mid teens. The husband has been dreaming of a cruise holiday as long as I've known him, so he was pleased when he caught me browsing cruises around the Bahamas recently. I still haven't decided if it's a holiday for us though, which is why we're off to Europe's leading cruise event, the Cruise Show next month to find out what it's all about.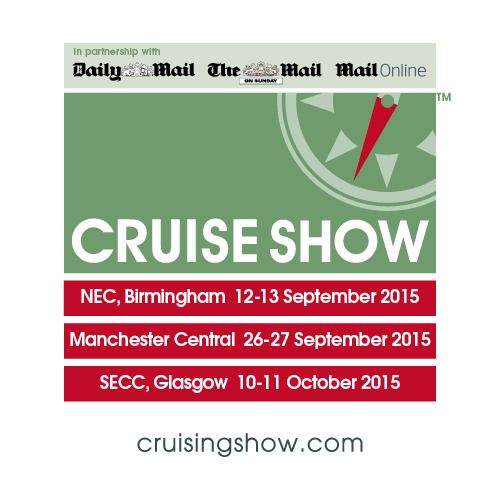 Giveaway
I also have 3 pairs of tickets to give away to 3 lucky readers of this blog, which can be used to attend the Cruise Show at either Birmingham, Manchester or Glasgow.
NEC, Birmingham 12-13 September 2015
Manchester Central 26-27 September 2015
SECC, Glasgow 10-11 October 2015
To enter please complete the Rafflecopter form below.
a Rafflecopter giveaway