I would absolutely love a garden shed, but not just your run of the mill tool filled, musty smelling shed, it would be an extension of my home, or more importantly, my kitchen.
My dream would be to have the biggest shed that money could buy, and turn it into a place to relax and unwind, as well as somewhere to keep my excess cooking and baking equipment, and somewhere I could turn pallets into furniture and old tin cans into cutlery holders. It would be an upcycled haven.
Something like this Sigma Log Cabin from Tiger Sheds would be my absolute dream. I have visions of a white painted rocking chair or swing on the verandah, with bunting and fairy lights strung between the pillars.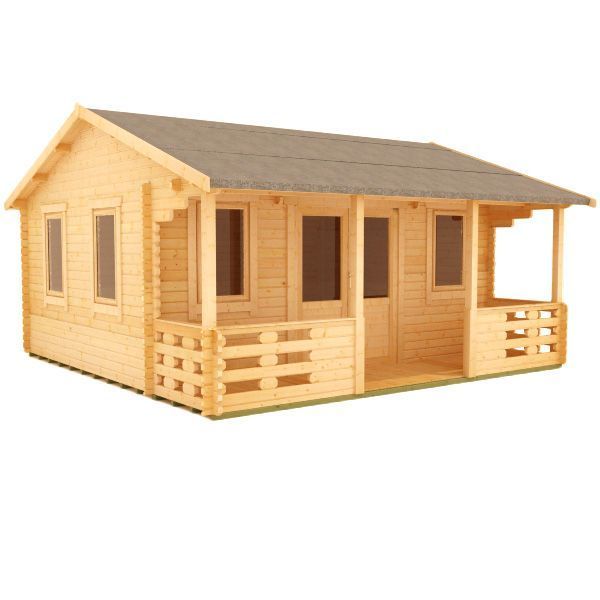 Inside there would be tables, chairs, wine racks and shelving made from old pallets, along with lanterns, cutlery holders and herb containers made from tin cans. Decor would be an eclectic mix of modern, shabby chic and beach hut style.
It would be a place to spend time on my own, as well as to party in with friends. It would be MY Crazy Garden Shed (sorry husband, no tools or bikes allowed).
Check out some more of my ideas on my Pinterest board: