Having just returned from a fab weekend away in Devon, spending time with family, and not having any food in the fridge (apart from a glut of courgettes and potatoes from the allotment) we were grateful for our table reservation at ASK Italian in nearby Lichfield last night.
We arrived around 5pm to a relatively quiet restaurant and were quickly shown to our round table in the centre of the restaurant. Service throughout the two hours that we were there was impeccable, and despite the restaurant gradually filling up there were plenty of staff members on hand should we need assistance.
We were invited to ASK Italian to try out the new kids menu, and Jack was more than happy to give it a go - although by the end of the meal the teens were left wishing they'd opted for the kids meal too!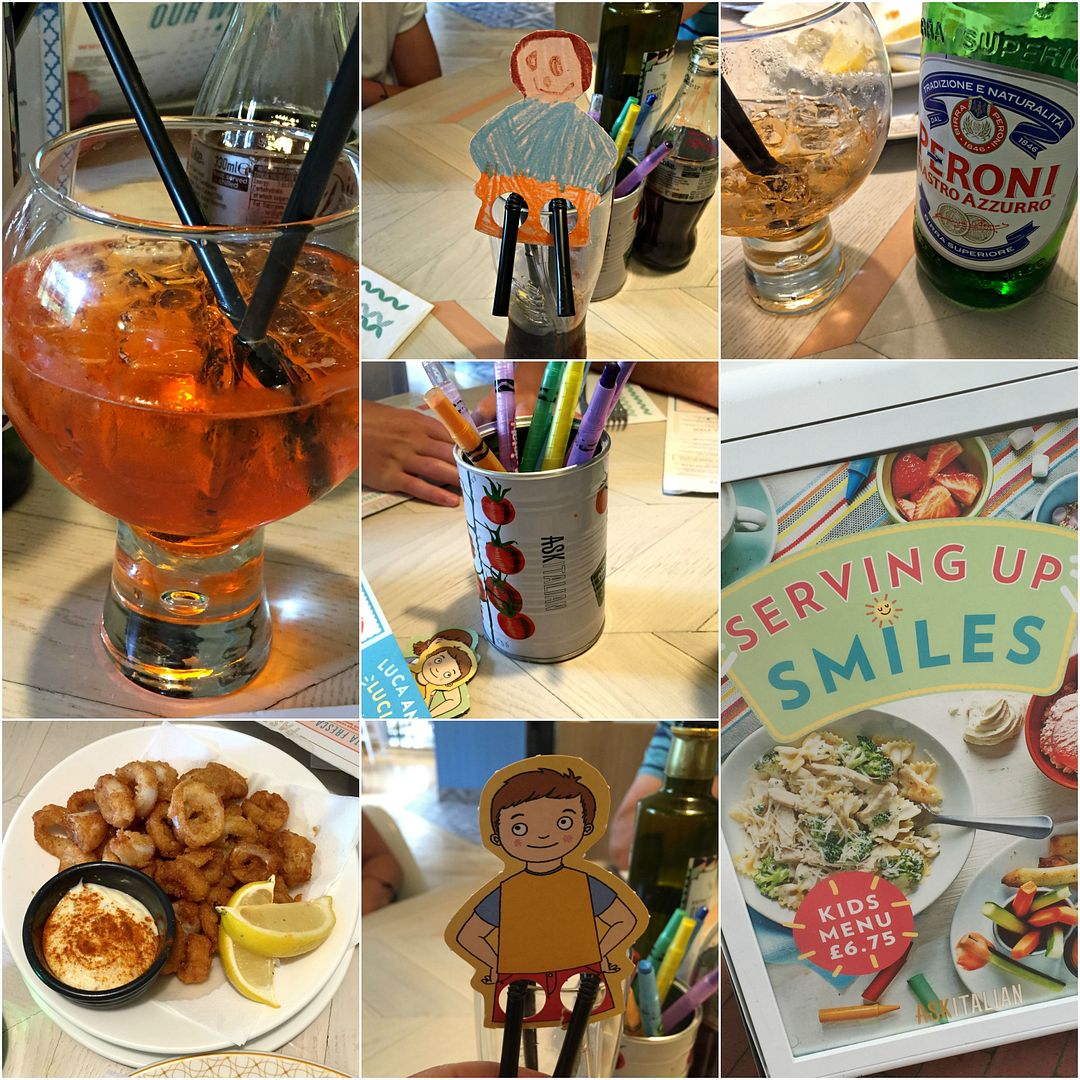 The kids menu is just £6.75 and consists of four courses - a starter of garlic bread soldiers, vegetable sticks and dip, a choice of main course and dessert, followed by a babyccino to finish.
Jack chose a pizza for main course and a 'tip & top ice cream' for dessert, which was a scoop of chocolate gelato accompanied by meringue, strawberries and marshmallows, which he took great delight in throwing together in a bowl and mixing up, as you do when you're six.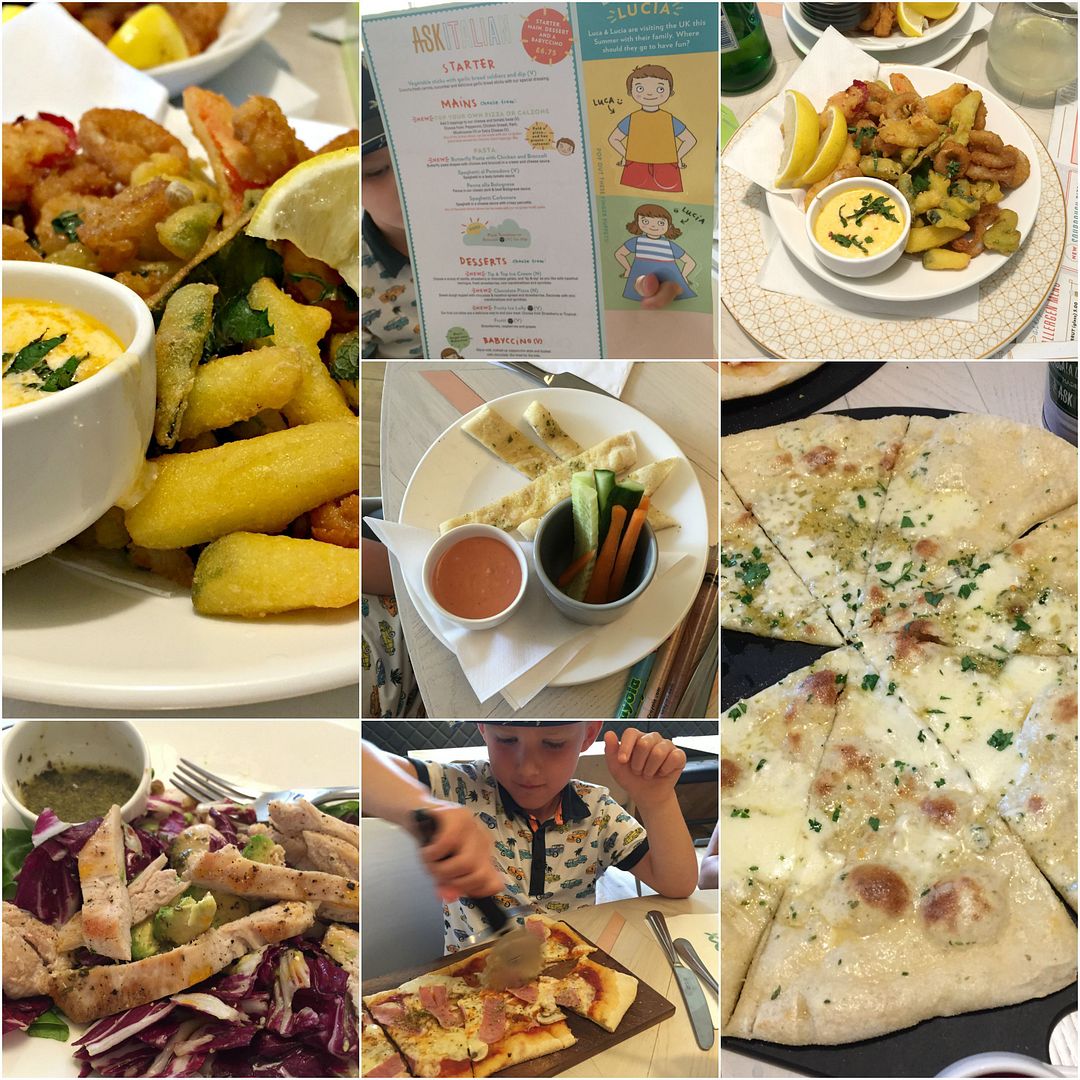 The rest of us chose sharing plates of Calamari and Frito Misto (minus the whitebait) to start. I then had a salad (Insalata Ottima) for main, with the other three choosing pizza and sides of cheesy garlic bread and chips with garlic mayo.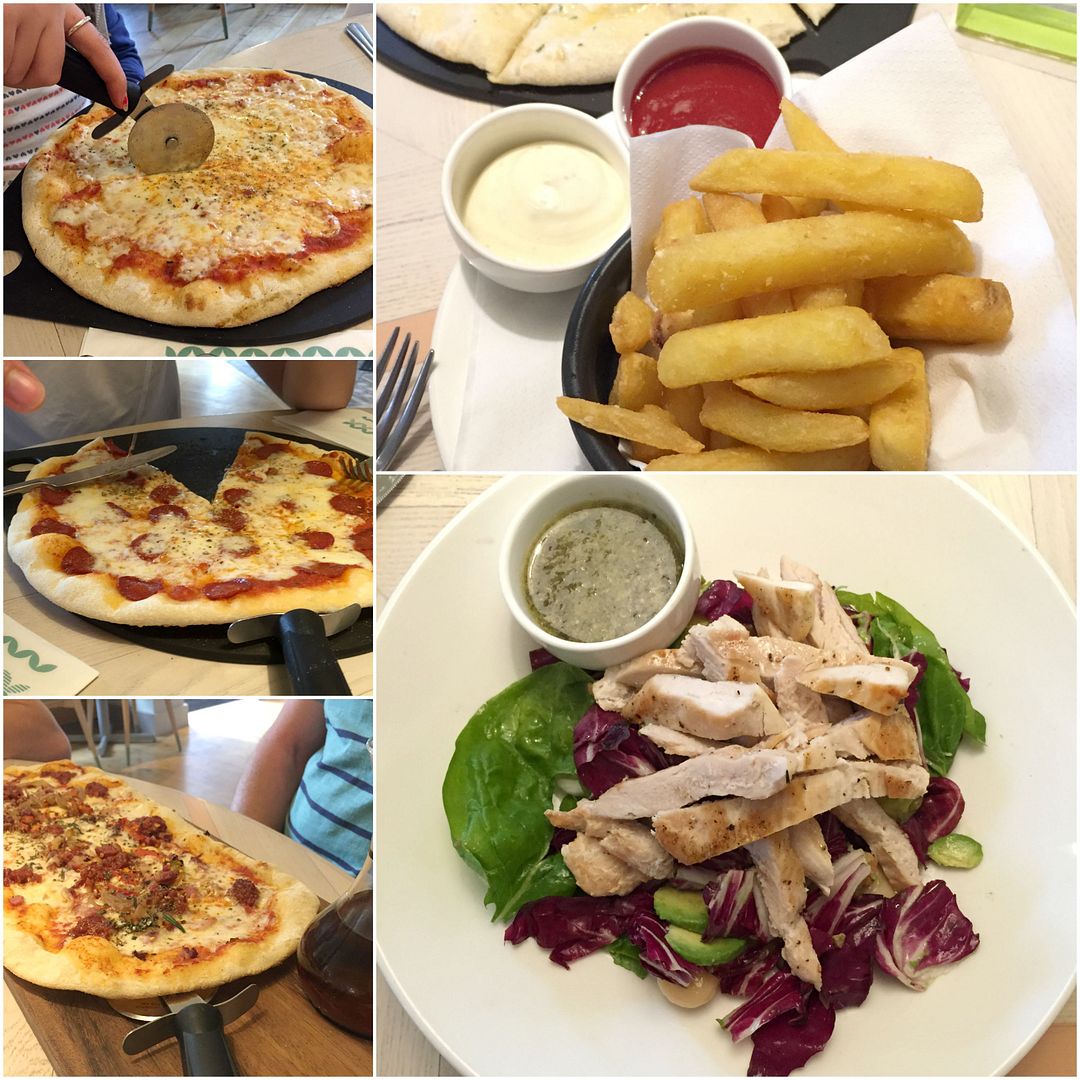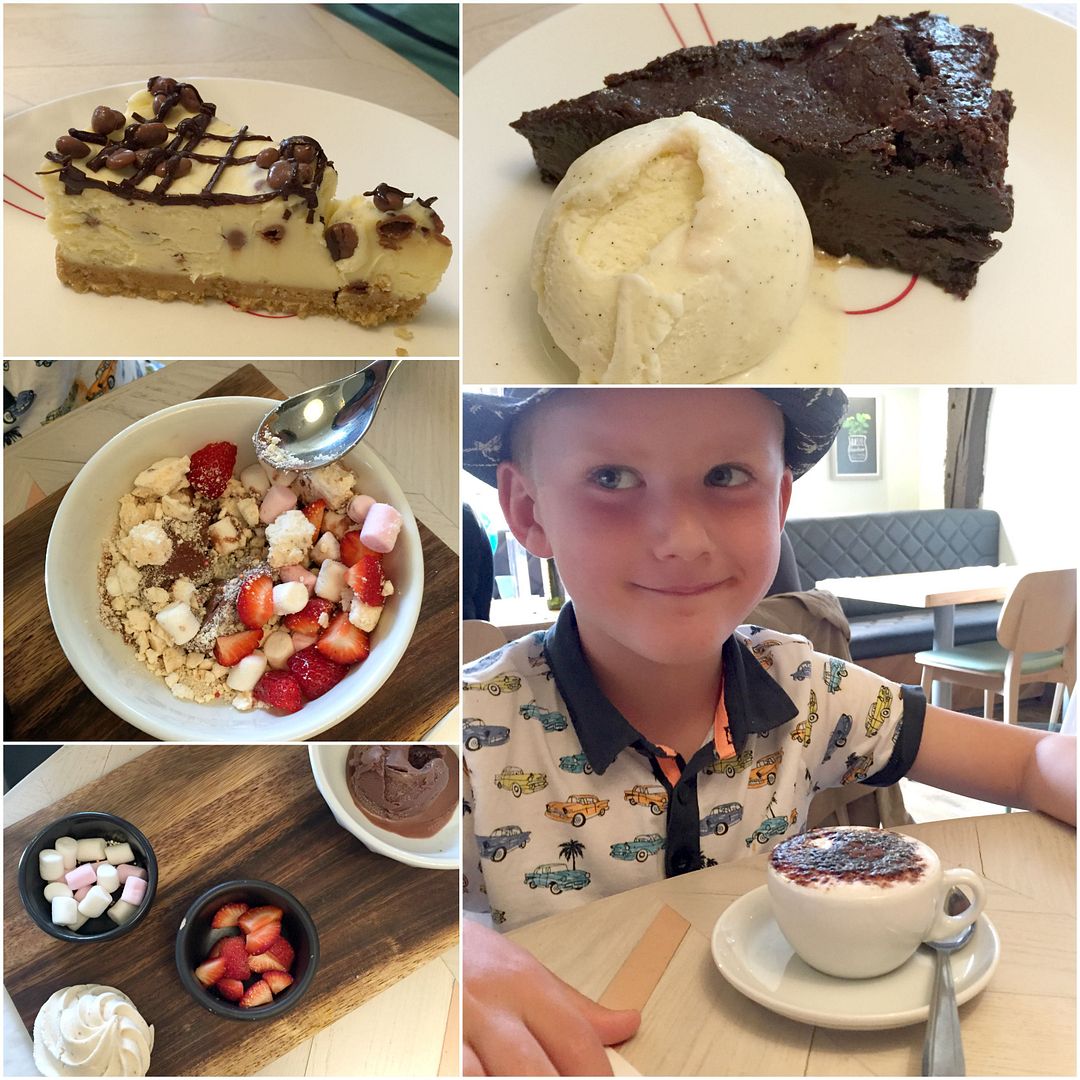 The food was excellent all round, as was the service, although there was a small incident where a member of the waiting staff spectacularly dropped a couple of bottles of Peroni, some glasses and a red wine next to our table, which made one hell of a mess, but was quickly cleared and many apologies were made.
I would definitely recommend ASK Italian if you're looking for a family friendly venue in pleasant surroundings, that serves up excellent quality food.
GIVEAWAY
If you want to try out ASK Italian for yourself, I have a £50 voucher to give away to one lucky reader of this blog. All you need to do is watch the video below and complete the Rafflecopter form.
I was provided with a voucher towards the cost of our meal at ASK Italian
UK competitions at ThePrizeFinder