On a damp and drizzly morning on Saturday, myself and nine friends (and family members for support) got together bright and early, following a night of heavy rain, to travel to Trentham Gardens in Staffordshire for the Race for Life Pretty Muddy 5K.
After all that rain we knew it was going to be more than a little muddy, and nothing could prepare us for what lay in store for us.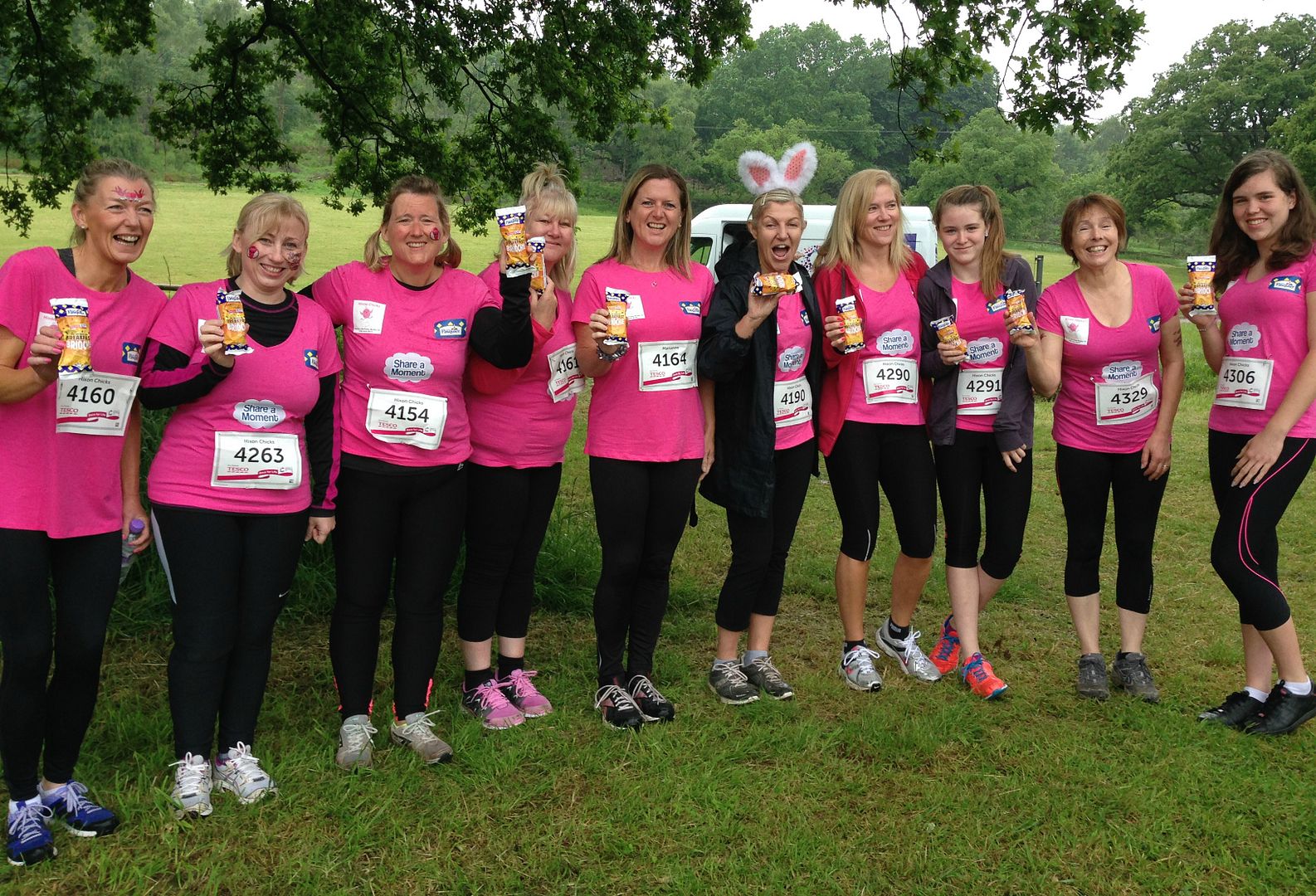 PRE RACE POUTS IN THE DRIZZLE
Apparently Trentham is the most difficult Pretty Muddy course and I can understand why, as one of the hills was so steep and lots of runners were finding it necessary to take a break halfway up. We dug deep and ploughed on up to the top though and once there I wished that I'd taken my GoPro with me after all, as the views were amazing.
There were a few obstacles around the course that involved bouncing over inflatables, crawling through tunnels, stepping through tyres and climbing a rope net and back down the other side, which was a step too far for many, but we were so pleased that all of our team managed it, despite feeling sick waiting to climb.
On the [downhill] home stretch we were met with a giant inflatable pool with a few inches of thick mud at the bottom, which we had to crawl through. If we didn't crawl we were prodded by a man with a stick yelling 'get down you filthy ladies', who then threw shovel loads of mud and sprayed water with a hose. It was all good fun, and we soon reached the final obstacle that we'd all been waiting for - the giant inflatable slide with a bath of mud at the end.
All ten of us climbed the rope on one side and slid down together, which felt amazing, especially with our families watching on from the sidelines.
ABOUT TO GET EVEN MUDDIER
Will we do it again? You bet we will, bring it on!!