We've been moaning for so long about it being cold and then all of a sudden we seem to have skipped Spring and gone straight into Summer. I've spent some of the day tidying the garden with two of the children, whilst the other one entertained his girlfriend, before we all sat down to a selection of Tapas outdoors in the sunshine.
For one week only, while stocks last, Lidl are hosting their Taste of Iberia week (9th - 15th April) and have a large range of Spanish treats (
view the full offers leaflet here
). My local store has recently had a complete overhaul so I went along to see how it had changed, and to pick up some Iberian treats for our al fresco dinner.
There are some great offers, but my favourite one is the Tapas in Clay bowls for £3.49 each. Within the packaging you receive two clay bowls each filled with either meatballs in spicy sauce or mediterranean chicken. I love this offer because of the clay bowls, which I've been looking to get for a while. They are also available to buy in a pack of 4 (minus the tapas) for £5.99, which means that if you buy 2 packs of the Tapas in Clay bowls you only pay an additional 99p for the tapas, which is a bargain in my eyes!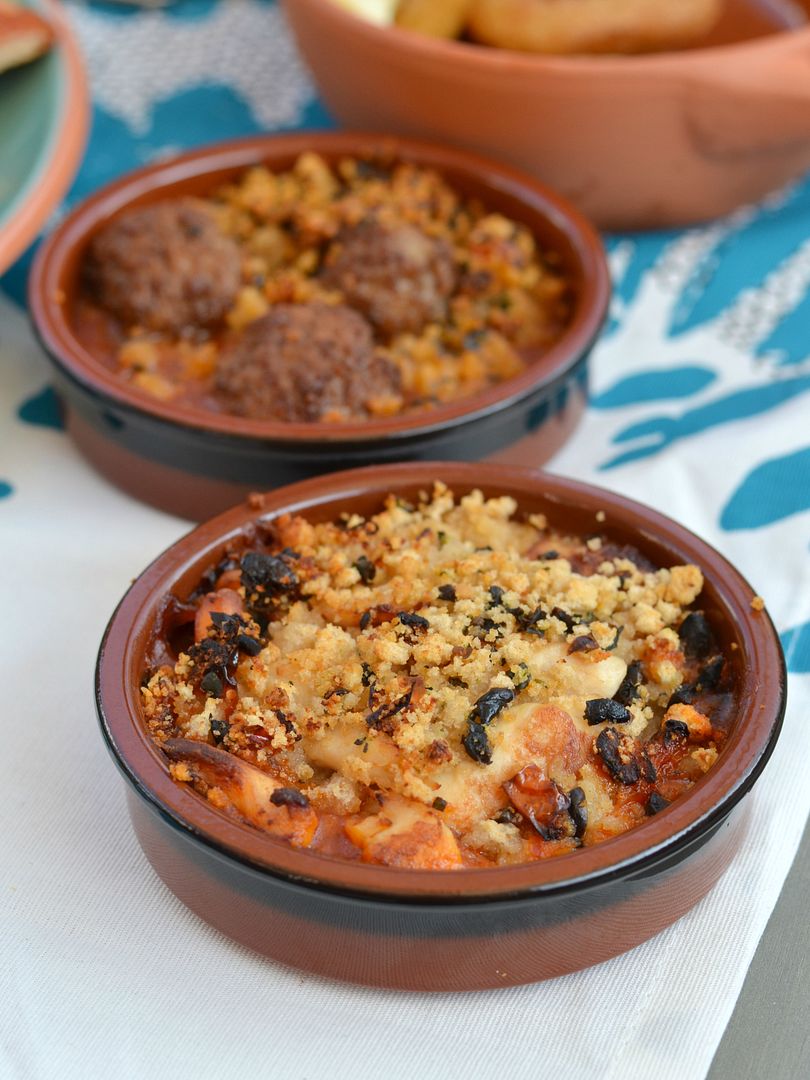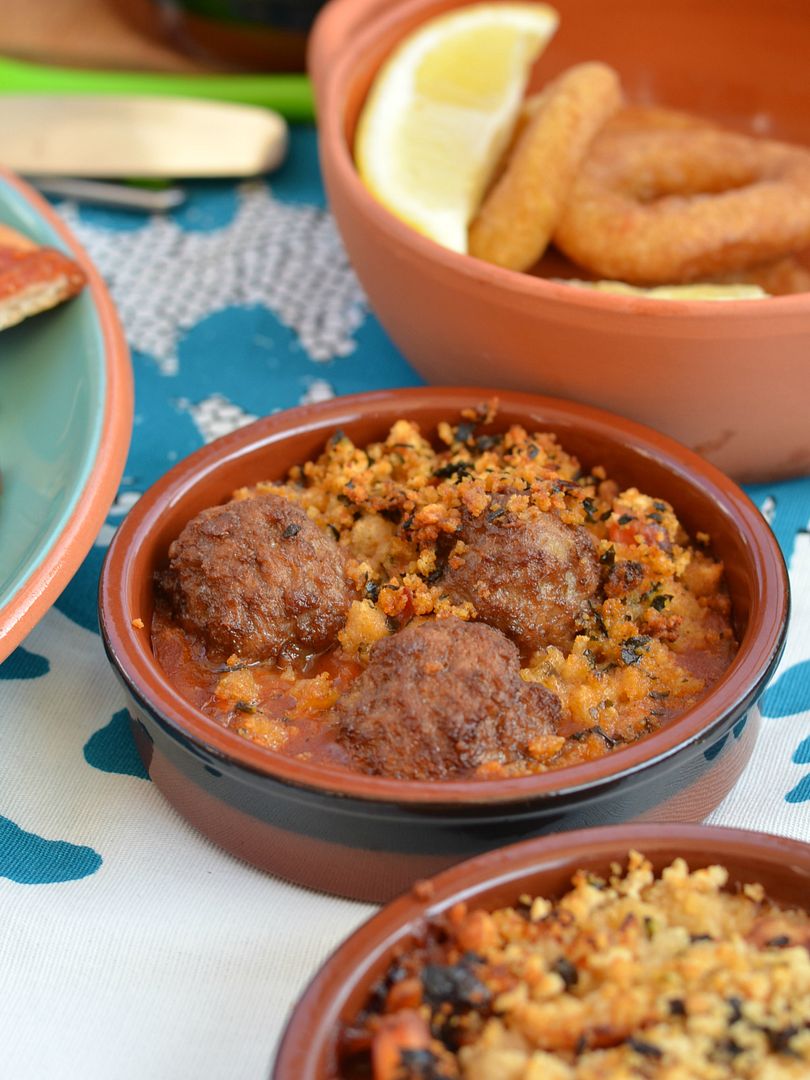 On the menu along with the meatballs and chicken we had potato tortilla & chorizo pizza,
Spanish Bacon & Potato Tortilla £1.99 / Chorizo Pizza 99p
Squid rings in batter £2.49
Olives & sliced tomatoes,
Large whole Gordal Olives £2.49
Mini Chorizo snack sticks,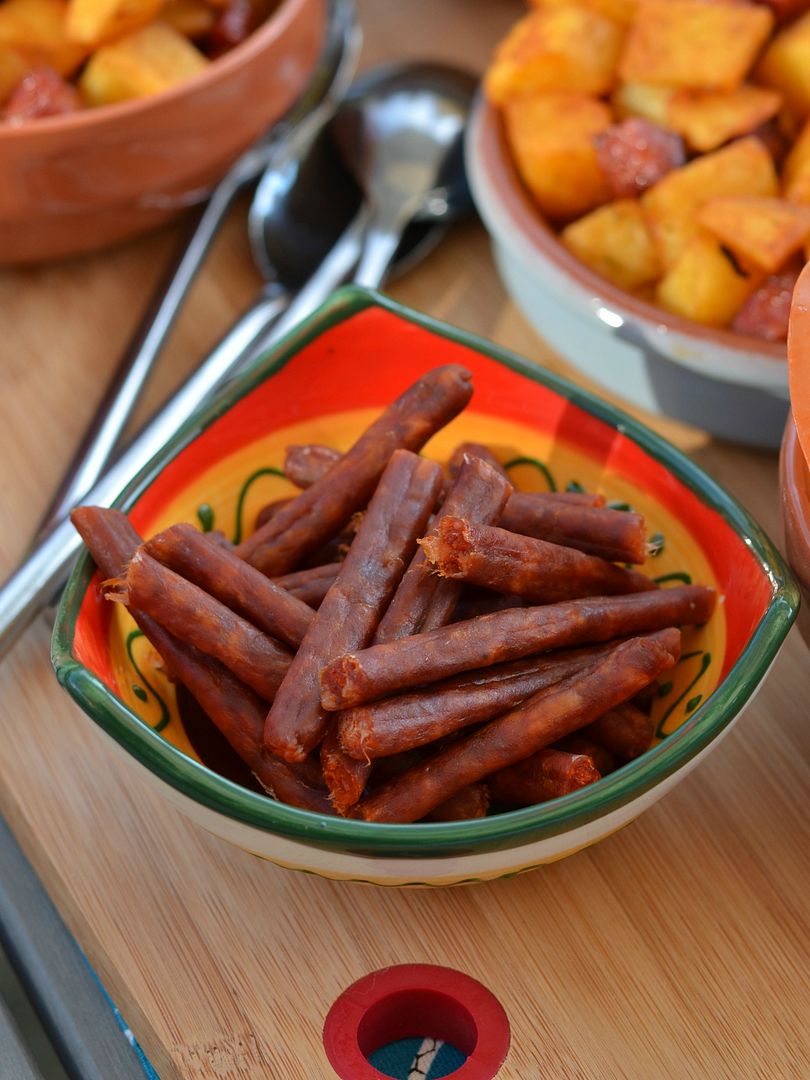 Cañitas mini chorizo snack 99p
Oven baked Patatas Bravas & Chorizo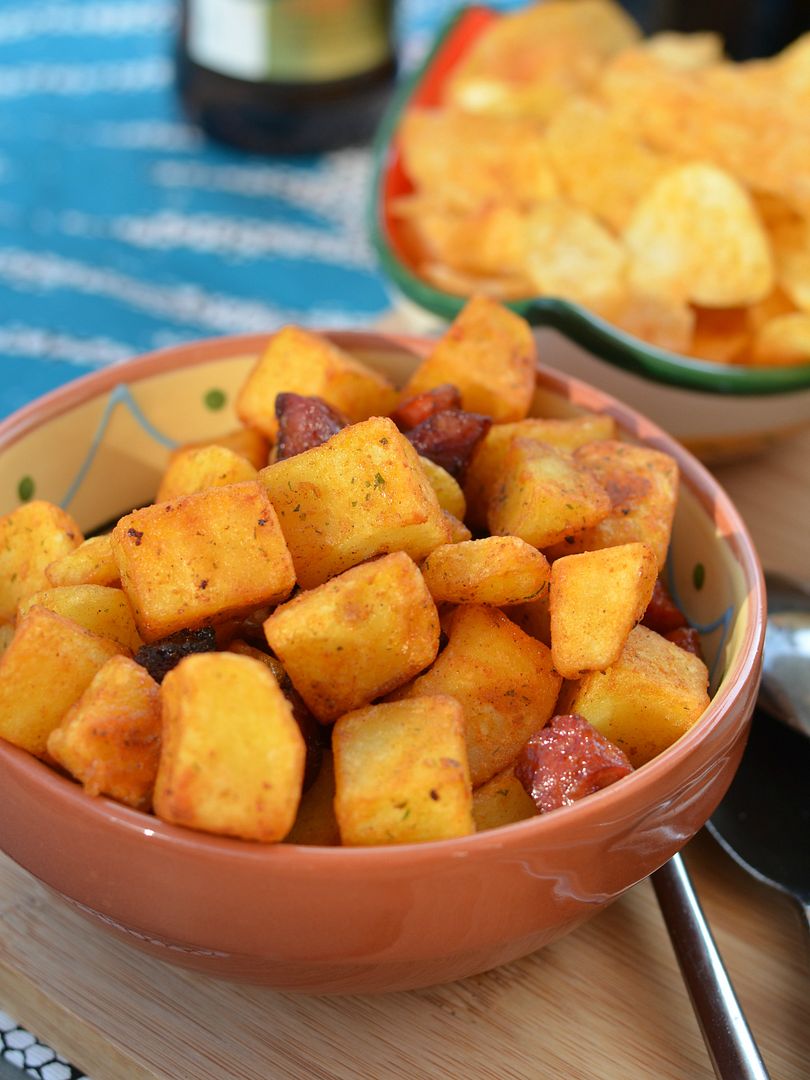 Patatas Bravas 99p / Fresh Chorizo £2.89 (pack of 8)
Spanish Chrorizo, Cheese & Chilli Crisps 99p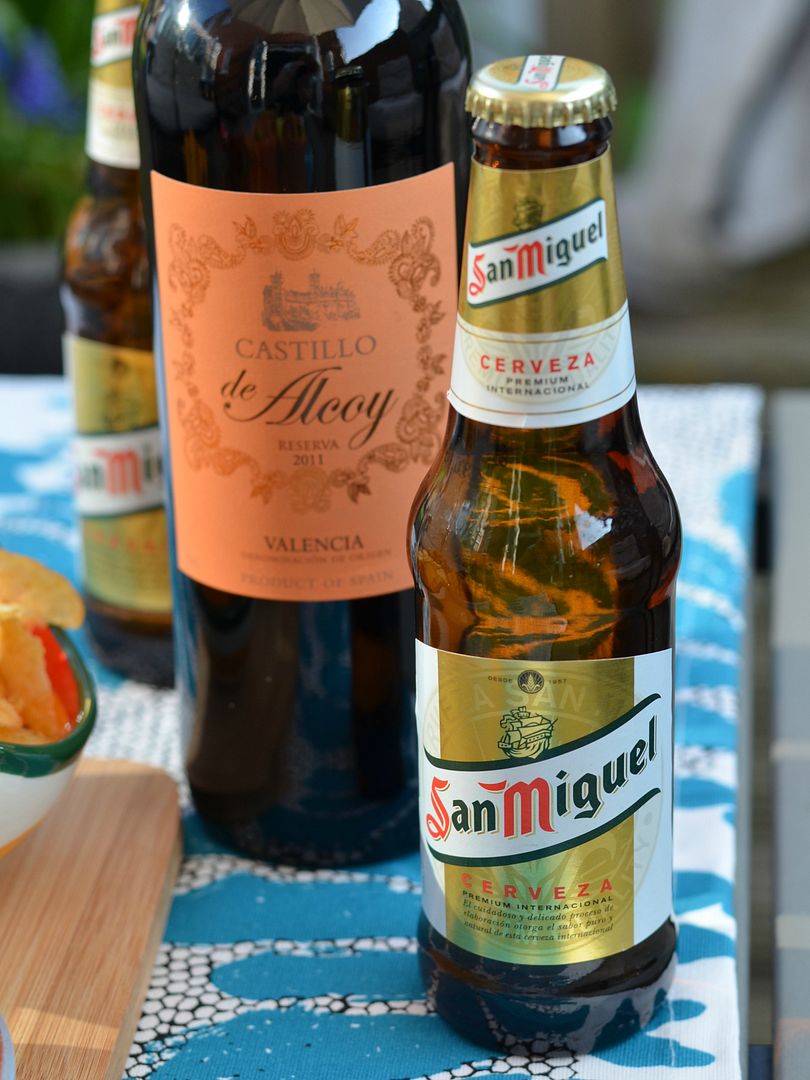 San Miguel £6.99 (12 x 274ml) / Castillo de Alcoy Reserva £4.99
followed by a dessert platter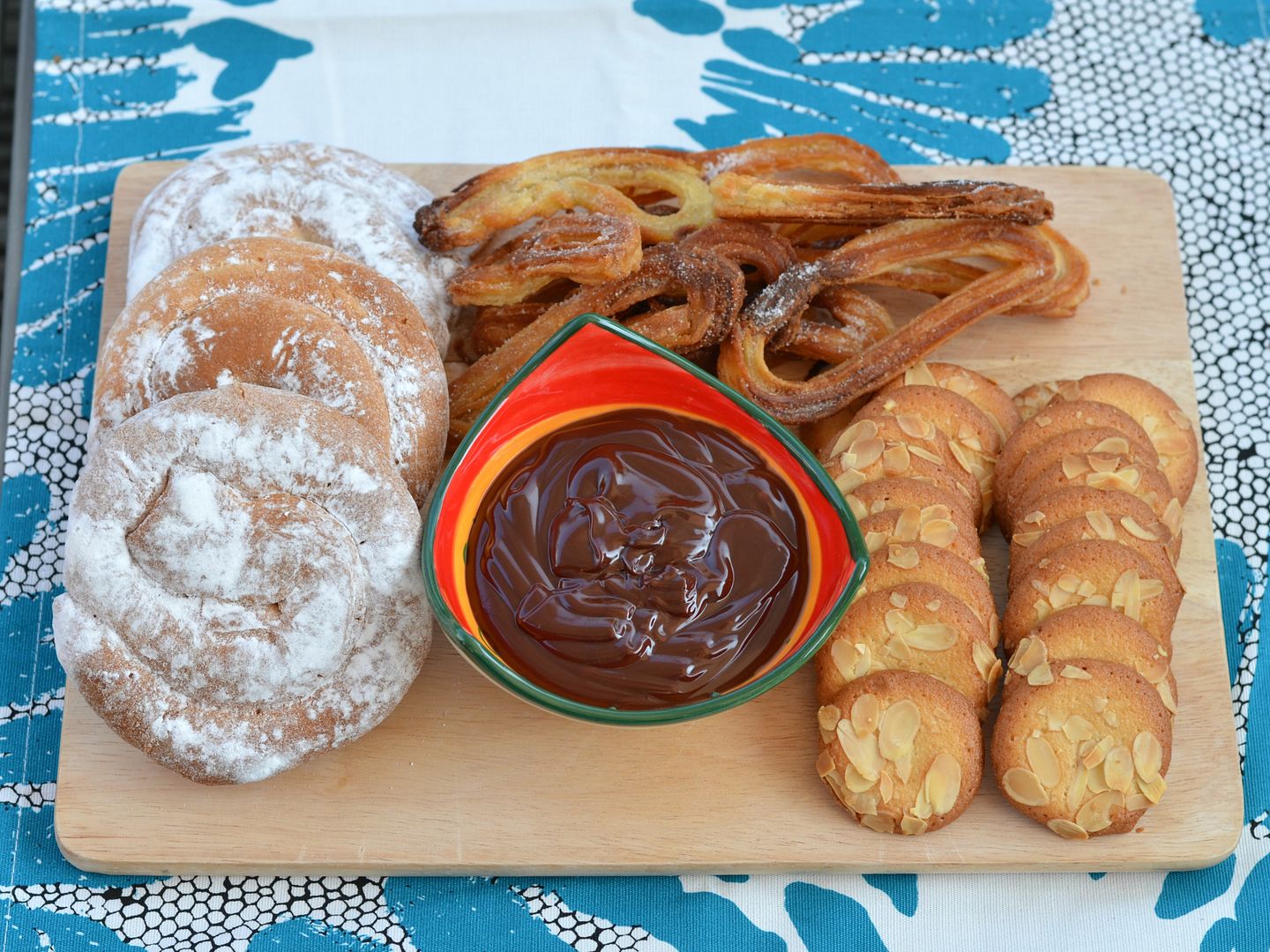 Rosegones Almond Biscuits 99p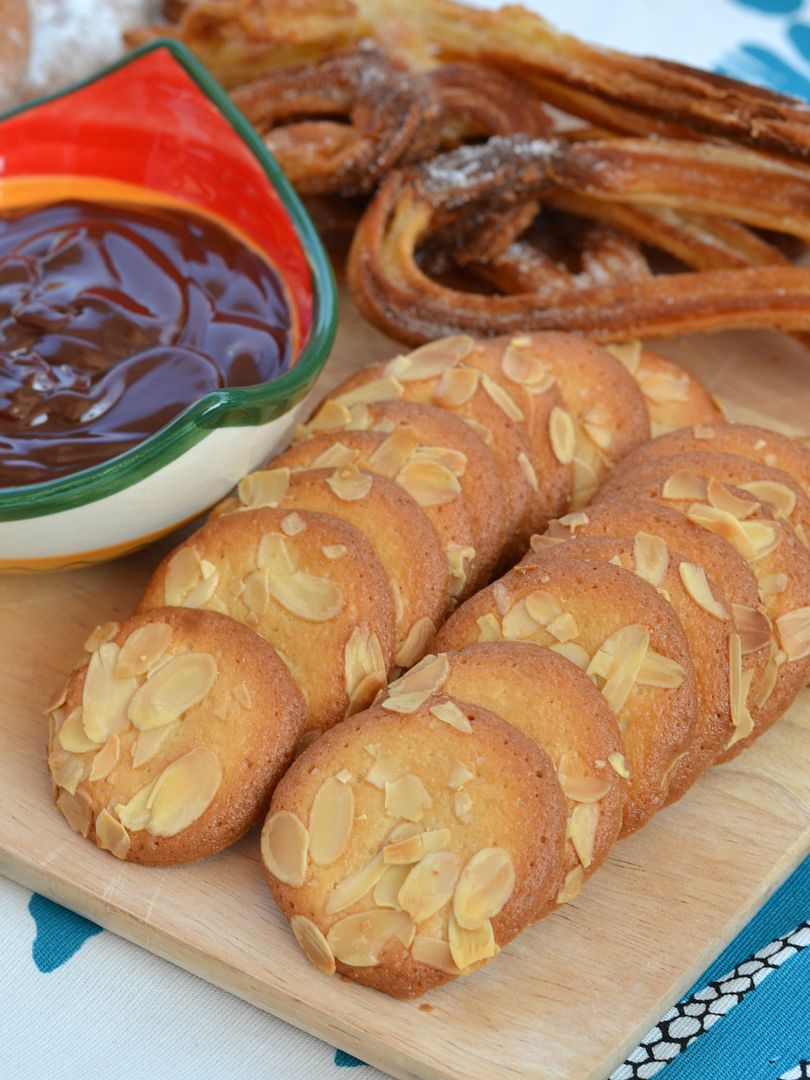 Ensaimadas sweet pastry swirls £1.29
Churros 99p (& Chocolate Sauce)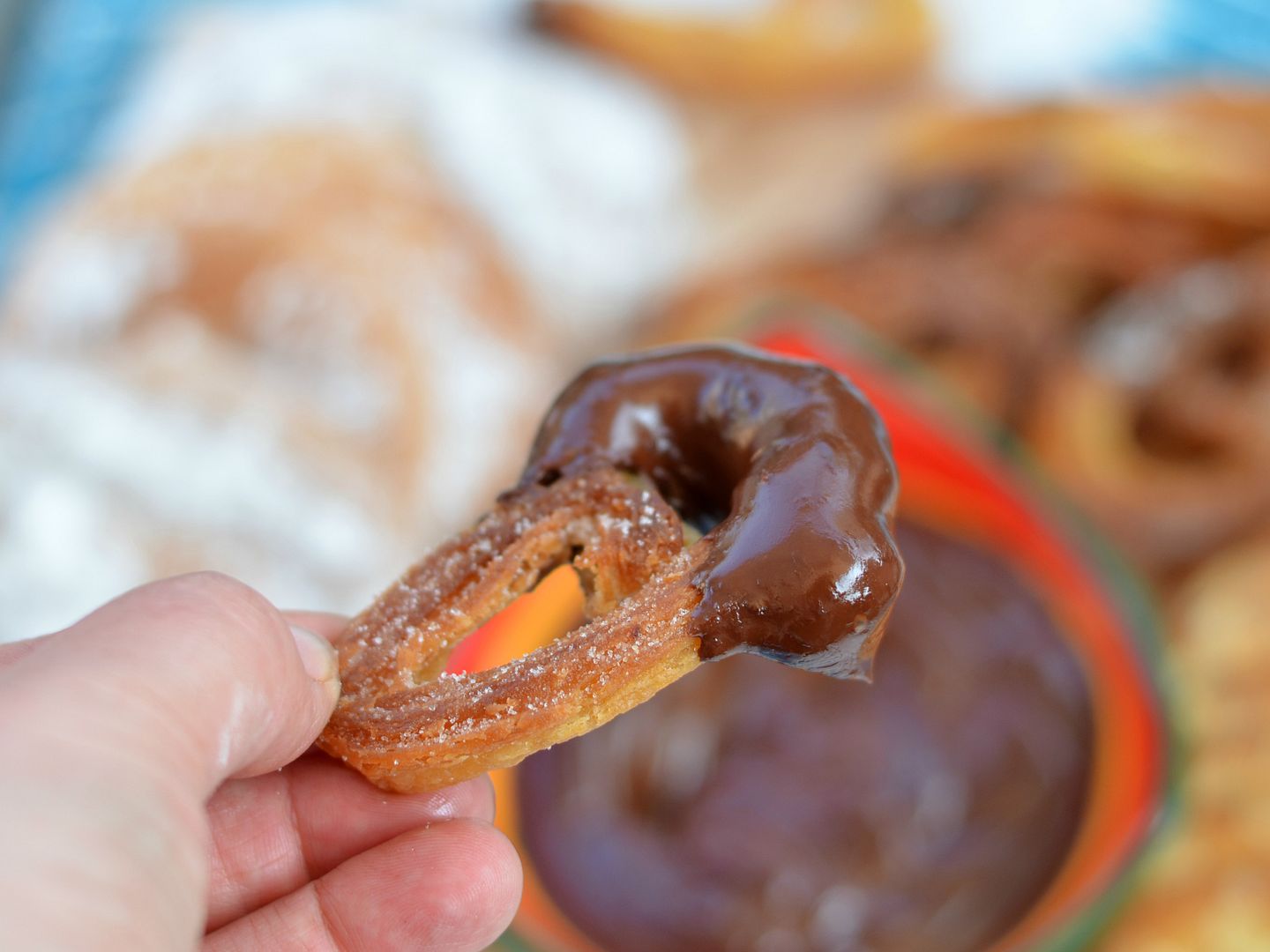 There's also a selection of bowls for serving your tapas - two types are shown above with chocolate sauce and patatas bravas in, and are priced at £5.99 per pack or 2 packs for £10.
The only thing I was a bit disappointed with was the churros, which is probably my fault for not reading the cooking instructions before buying, as they needed to be deep fried and I don't have a deep fat fryer, so I shallow fried and then baked in the oven, resulting in a bit of a crispy churro.
Everything else was delicious, and well received by everyone, including the girlfriend who told her mum how nice it was when she came to collect her later.
This post has been commissioned by Lidl Uk