Over the Easter weekend we spent a few days in South Devon, firstly spending a few hours along the seafront in Torquay & Paignton before heading to our caravan near Brixham.
The site we stay on is nothing special but it's a great base for visiting Brixham, Paignton, Torquay and Goodrington. The site is situated a short walk from the Berry Head Peninsula, which can be reached by walking along the southwest coast path, and this is where we headed on Saturday morning, with a stop for breakfast at The Guardhouse Cafe.
There is a wide selection on offer at the cafe, including breakfasts, lunches, afternoon teas, cakes, coffee, beers and wines. The husband and two eldest chose from the sandwich menu, and I chose bacon & egg on toast from the breakfast menu, whilst Jack had a toasted teacake.
The hearty breakfasts set us up for a windy walk around the peninsula searching for eggs on the Easter Egg Hunt, using the clues on the worksheet (available from the cafe for a donation of £1 per child).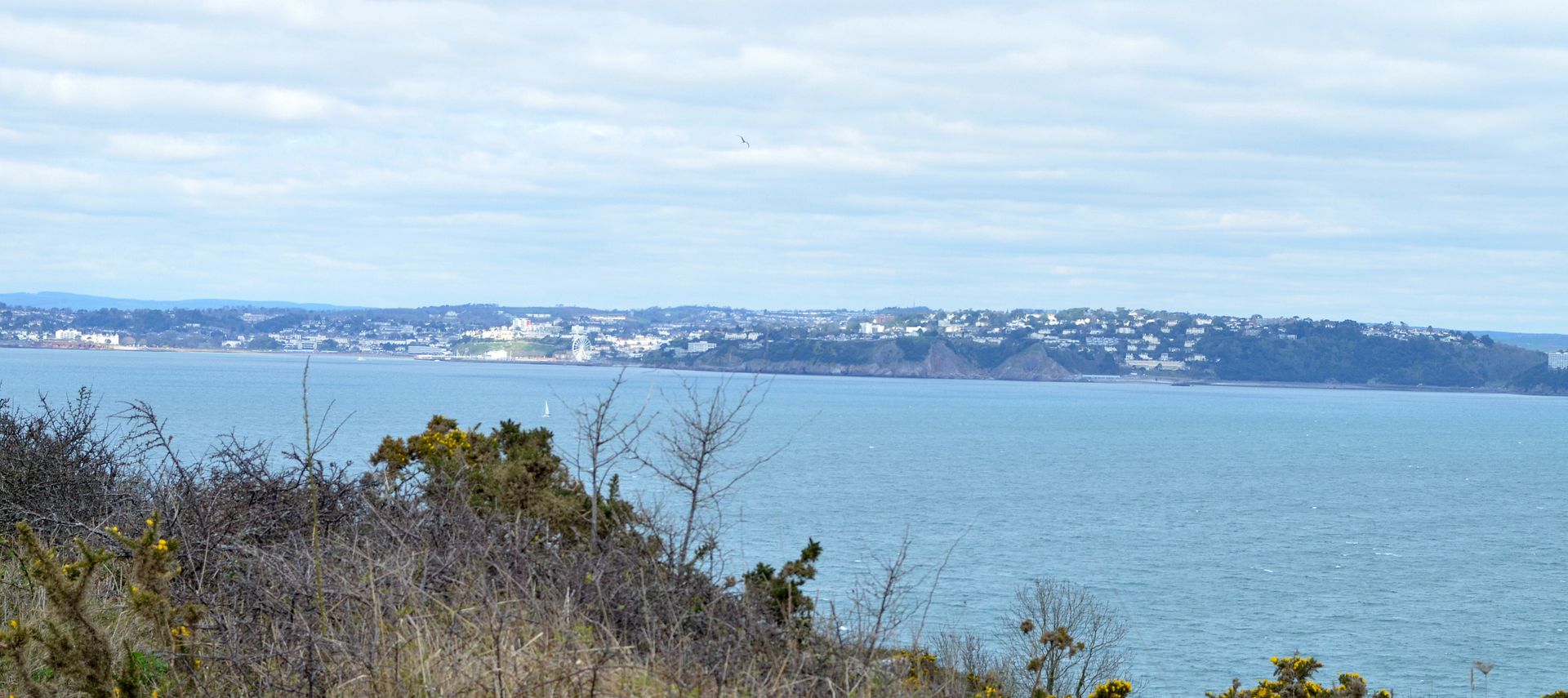 We then headed back down the coast path, past the Berry Head Hotel, Shoalstone outdoor pool and Breakwater Bistro, into Brixham, where the first stop was for an ice cream at The Bay Ice Cream Company, in the Marina.
Whenever we've spent a sunny day in Brixham there's always plenty to see and do around the town, my favourite of which is to park up on a bench beside the Golden Hind Museum Ship and people watch, whist the kids eat ice cream or fish & chips from one of the many shops & takeaways around the harbour.
This is one of my favourite Brixham harbour people watching photos, from Easter 2012
A place that we've been to a few times over the years for lunch is The Bullers Arms, where we've enjoyed fish and chips. This time we were still full from breakfast so decided to pop in just for a drink instead.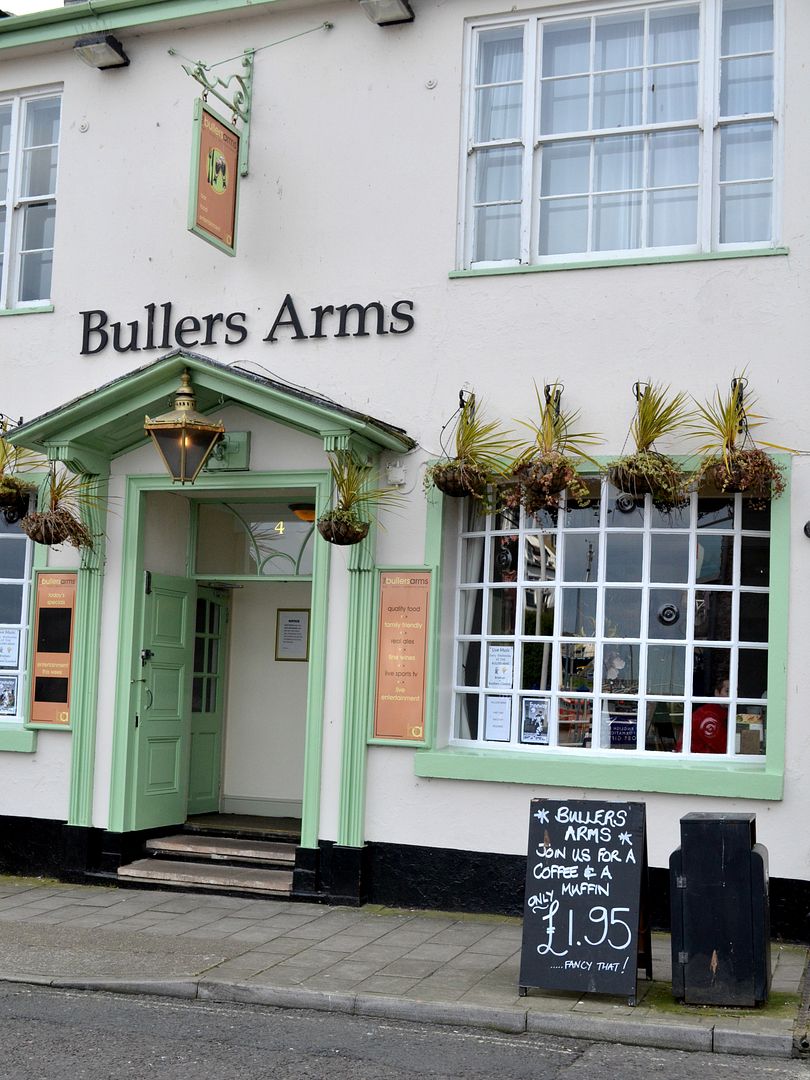 We headed back to the caravan site through the town, and called in to the Westcountry Deli on Fore Street to pick up some cheese, crackers and olives before braving the steep hill back up to Berry Head.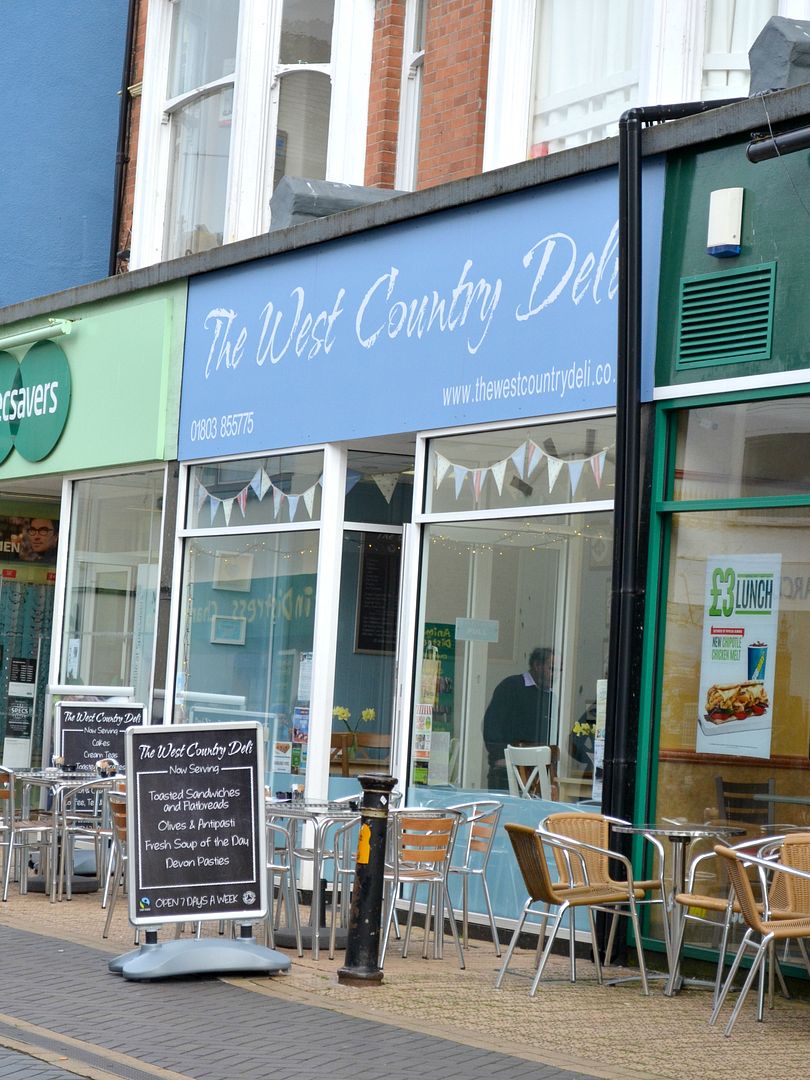 If the weather is good whilst we're in Devon we always go to Goodrington Sands, which is a lovely stretch of sandy beach with car parking at each end and plenty of places for eating and drinking along the way. This time we were there on Easter Sunday, which was a lovely sunny day, and the kids joined in with the Easter Egg Hunt. 20 minutes to dig in the sand for a plastic egg sounded easier than it was, and unfortunately our efforts were fruitless, but plenty of fun was had jumping off the wall, playing football and frisbee.