Just over 6 months ago I was challenged to do a spot of gardening, which isn't one of my strong points. I planted up some pots for the front garden with bulbs and plants sent to me by Plant Me Now.
This is how they looked back in September...
It's been a long winter, and the weather is still quite cold compared to last March, and not all of the bulbs have flowered yet. As the front of the house doesn't get much sun I brought the pots into the back garden where there's a lot more, got rid of some of the dead foliage and tidied the post up a little.
before the pots were spruced up :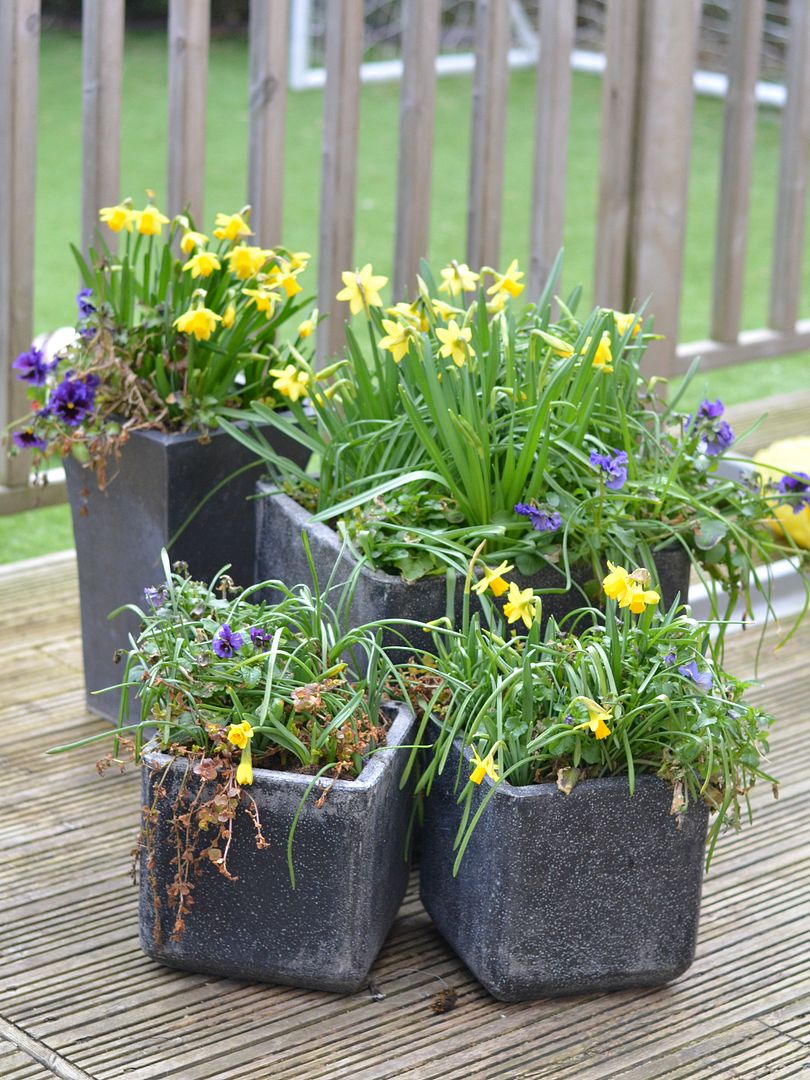 after (perhaps a little too much green still?). As I've said before, I'm not great when it comes to gardening and I may have filled the pots with a few too many bulbs, but they have definitely brightened up the garden this spring.
Hopefully we'll manage to grow a few vegetables and some summer bedding plants this year without much effort too!
I'm working together with Plant Me Now on this blogger challenge