I always like having a nosey inside people's lives and homes. Even when I'm standing in the queue at the supermarket I'm noseying at the food of the person in front to try and figure out who lives in their house, whether they have kids or they live alone, like I suspect the elderly lady in front of me last week does. She had 8 ready meals, 8 muffins, 3 packs of custard, milk, 4 bottles of vodka and 2 bottles of whiskey in her basket. I must admit that this did make me feel rather sad, but for all I know she could've been buying it for someone else - after all I did have 9 tins of hotdogs, 12 packs of bread rolls, 40 bags of crisps and 80 individually wrapped chocolate biscuits, and none of them were for me.

Homebase are currently running a 'How Cool Is Your Fridge' competition where they are asking participants to share a photo of their fridge, either the inside or outside, for a chance of winning a new silver or black Bush Fridge Freezer. There are also runners up prizes of a Leith's cookery course, Naked wine and Riverford recipe boxes. This is a great chance for people like me to have a peek inside other people's fridges.
Here's mine, inside and out.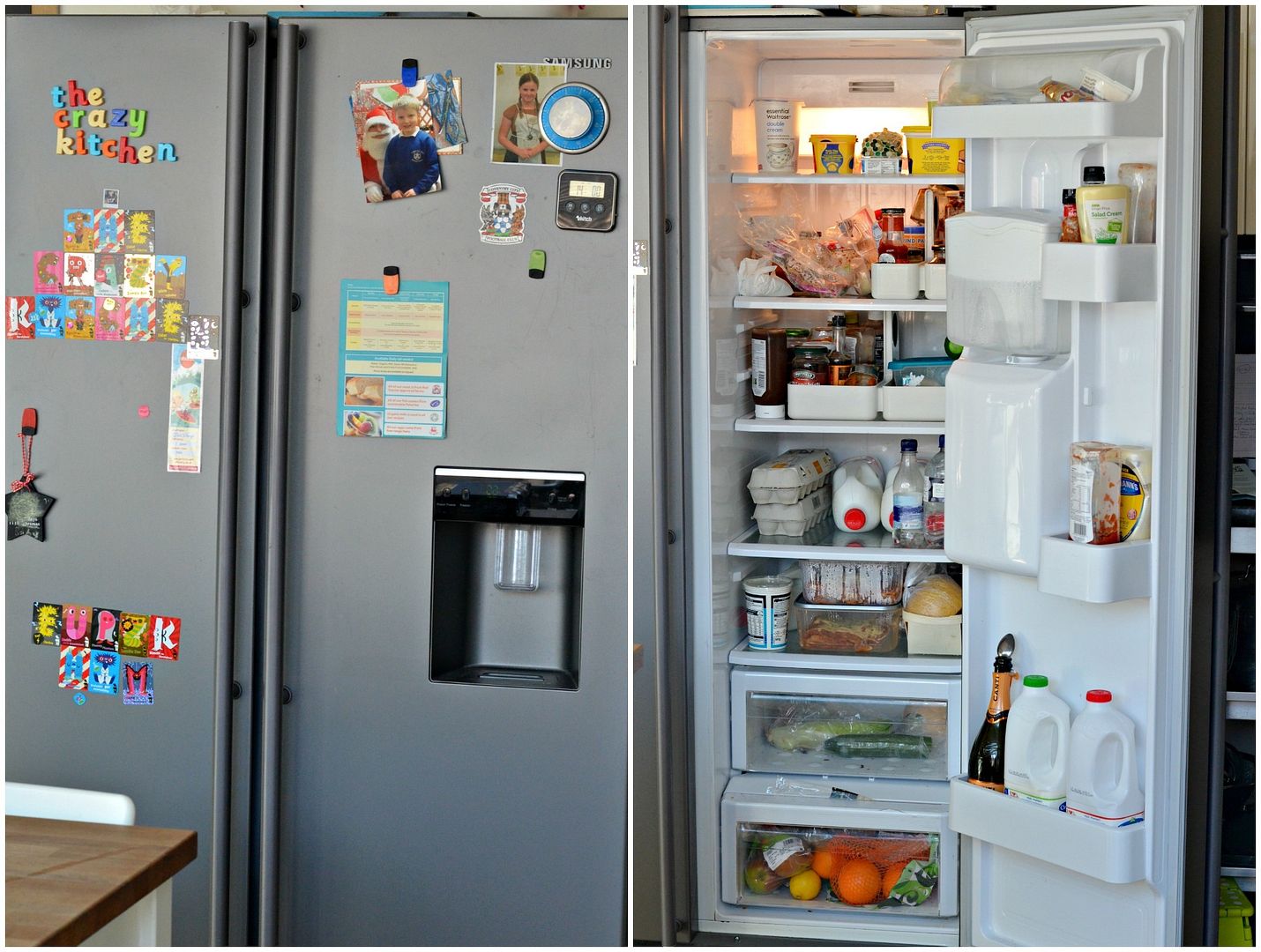 All you need to do to enter is share your photo on Twitter or Instagram, including @Homebase_UK and #keepyourcool .

Closing date is Monday 13th April 2015.
this post has been commissioned by Homebase