For a while now I've been searching for a dresser top to sit on my antique pine sideboard in the kitchen, but they either seem to be too long or too short or just not the right style. I went back to the antique shop where I bought the sideboard from a few years ago as they used to be able to get pieces of furniture made to order, but unfortunately they could no longer do it (and the woman wasn't very forthcoming with helpful information either).
Then I spotted one on Ebay that wasn't too far away. It was described plain and simply as a 'plate rack' but looked as though it could be just what I was after, albeit a touch on the shorter side than I would've liked. I placed my bid and waited, and was pleased to win it for a very reasonable £40.99 (plus a 3 hour round trip to Chester for the husband).
I picked up a tin of Rust-oleum chalky finish furniture paint on a trip to Homebase, and after some initial prep of screw & spindle removal, hole filling and sanding, I gave it 4 thin coats of Chalk White. I thinned the paint down a little with water as I prefer to use thinner coats as I find that they go on smoother.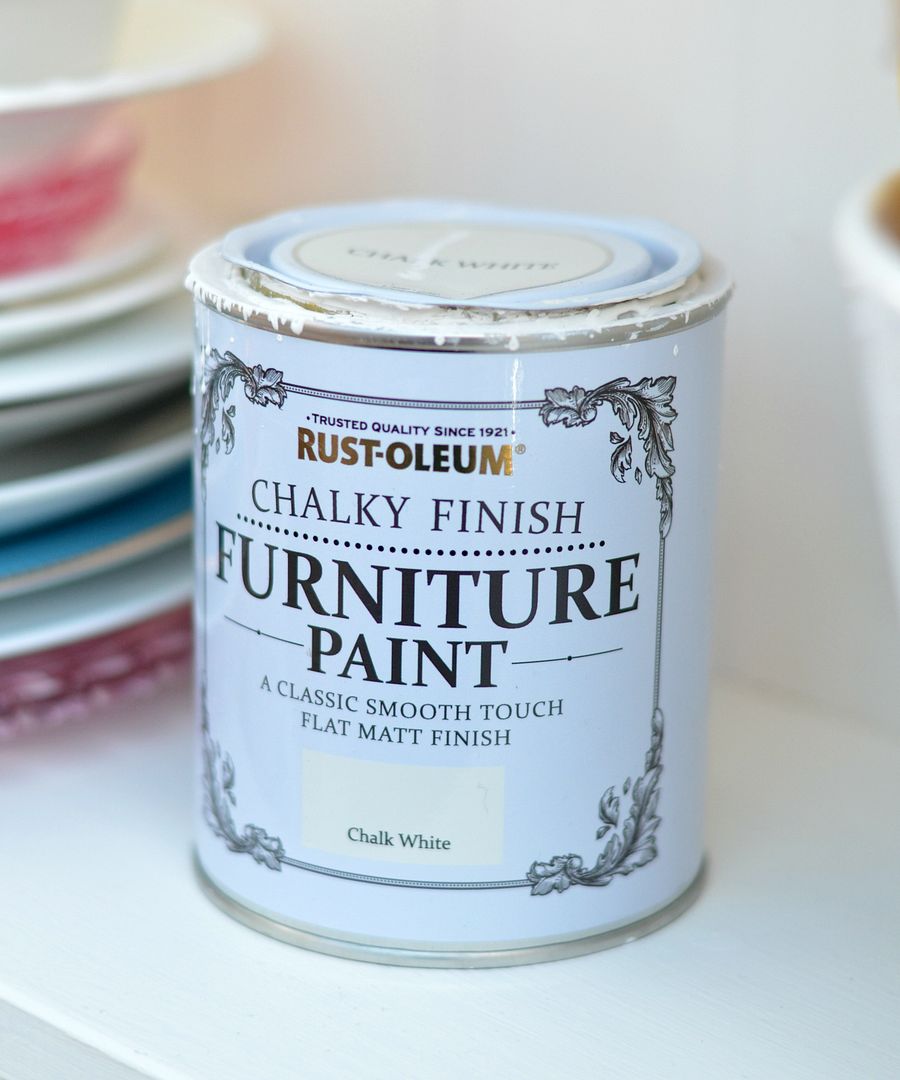 Once I got into the swing of it, the painting didn't take long at all - I managed a couple of coats in a day & then left overnight to dry out fully before waxing with a clear wax.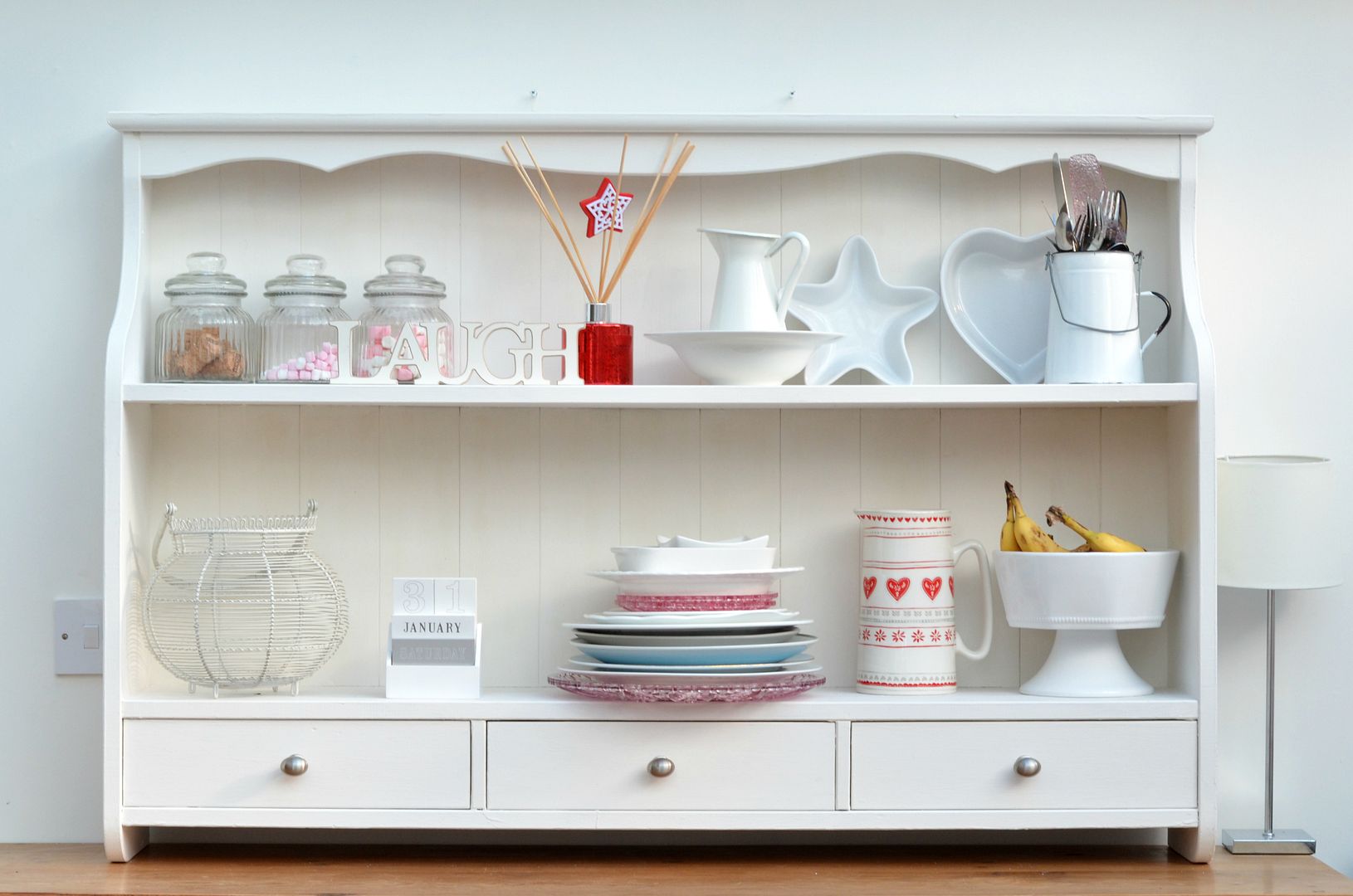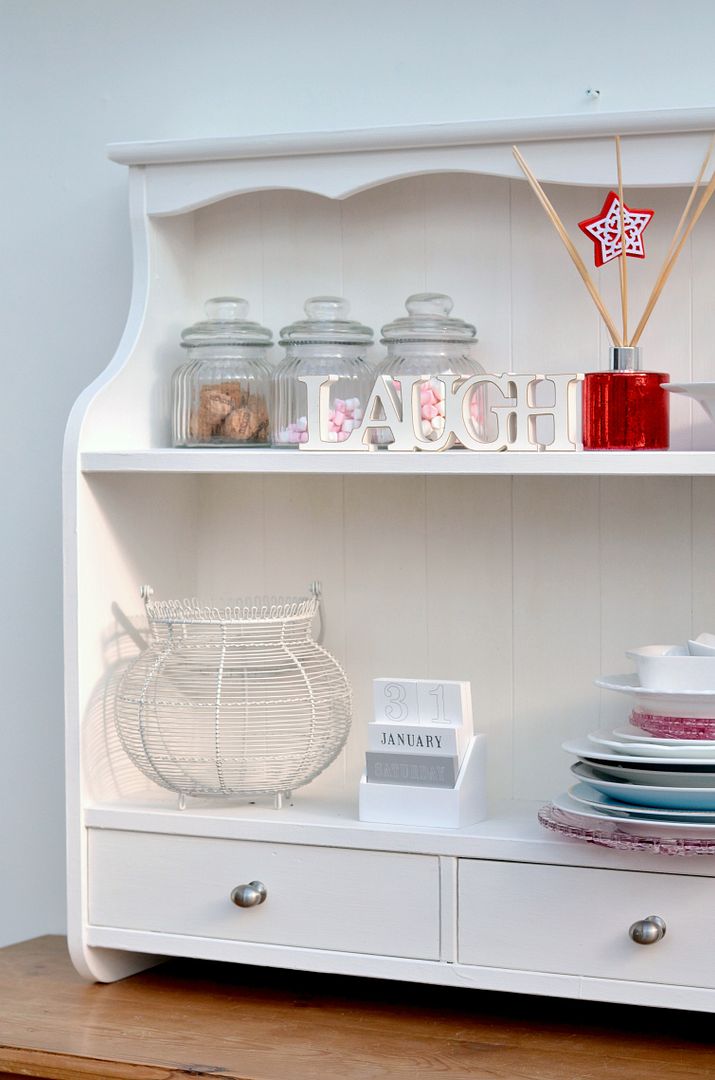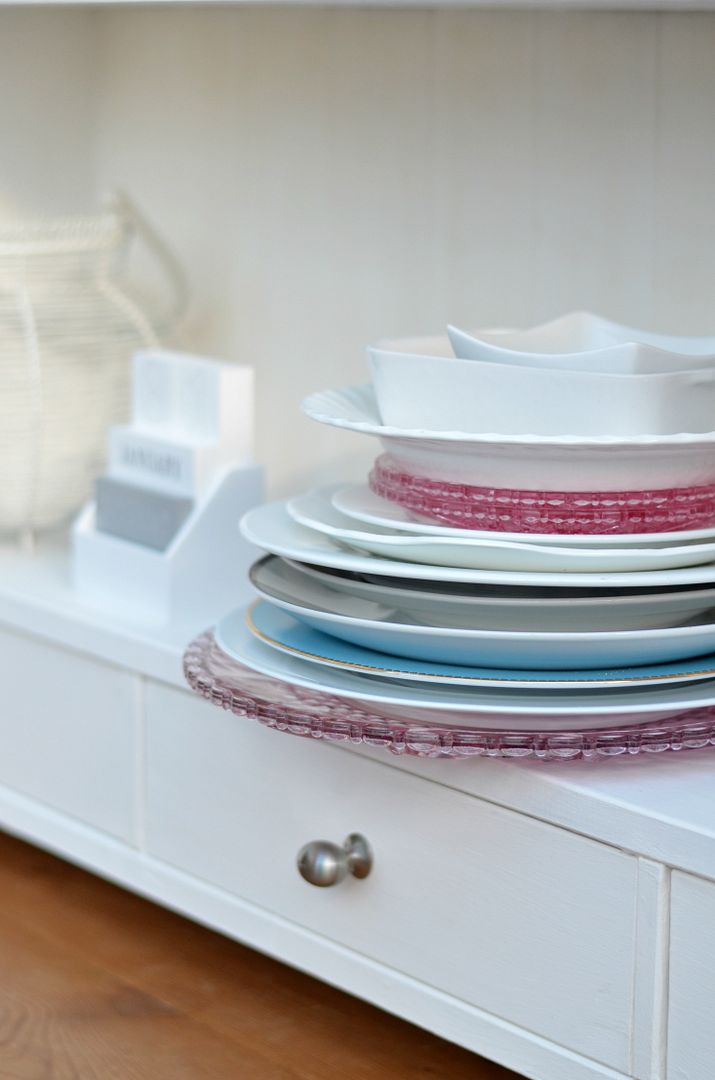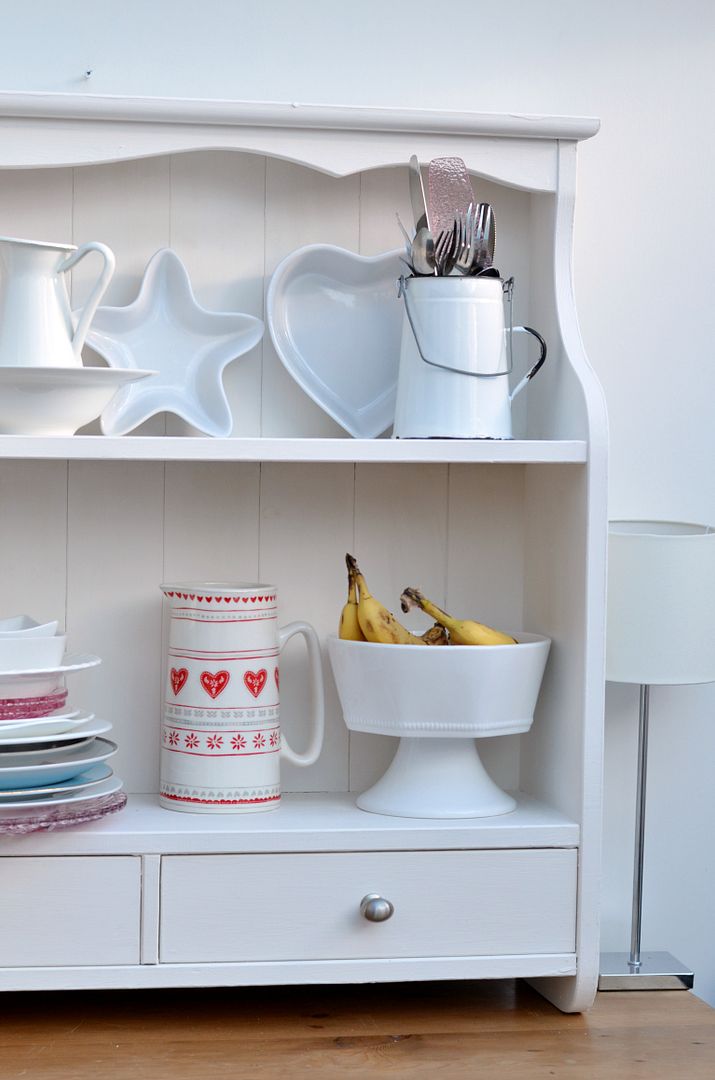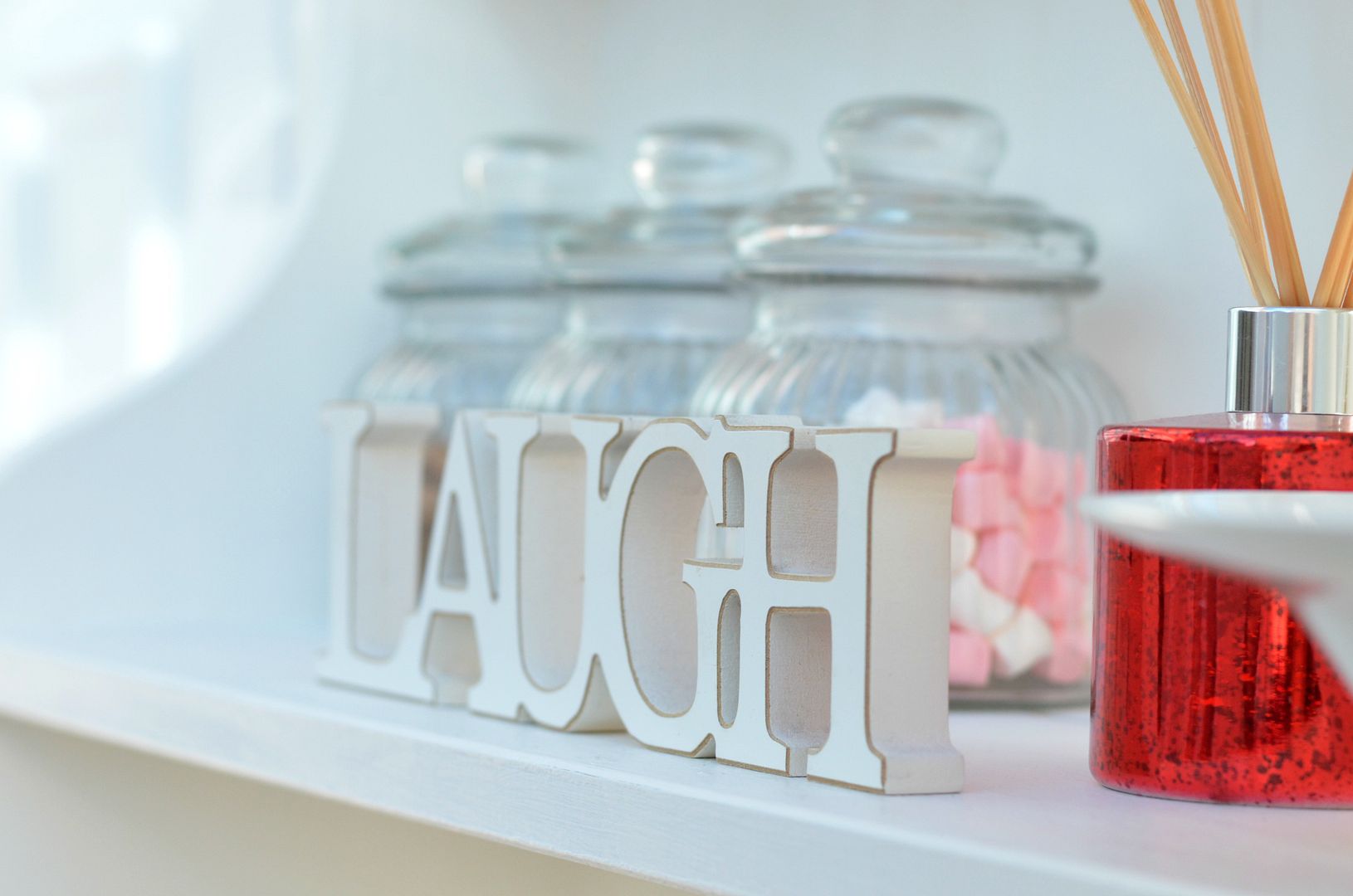 It's still work in progress, as I need to change the drawer knobs once I find some that I like, and it still needs hanging on the wall, although I'm a bit fearful of doing that at the moment. I also can't decide whether to paint the sideboard to match or leave it as it is. Whatever I decide, I'm happy with the transformation so far.