It's pretty fair to say that we English love our tea. In fact it's been estimated that as a nation, we drink a whopping 165 millions cups of it. A day.
If you're like us and think you probably account for a quarter of that number, you'll no doubt regard yourself as a true tea fanatic. And if so, then you definitely can't be without these 5 items in your home...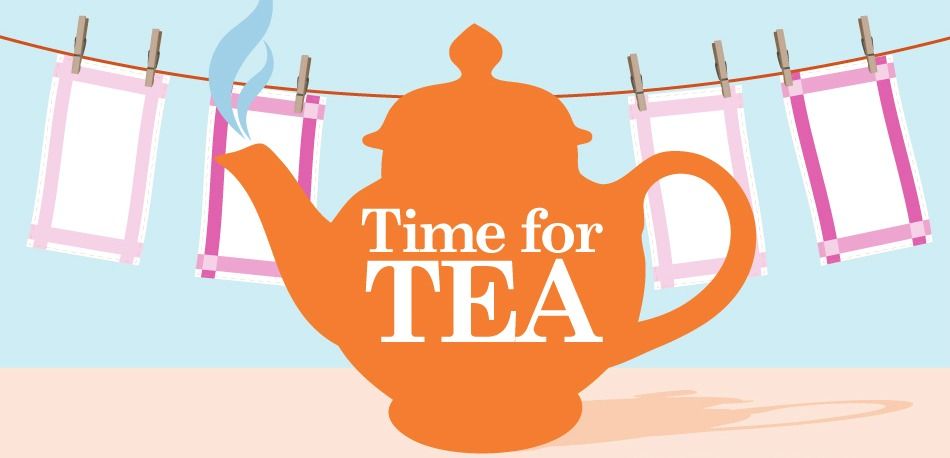 1. The perfect mug to enjoy your tea in
Of course, no cup of tea would be complete (or even possible) without the cup. Whether you favour a fancy and delicate tea set where everything matches, or mismatched large, chunky mugs, finding your ideal mug is at the forefront of the quest to the perfect tea experience. Of course a good book to go with it goes a long way too. We particularly love pretty mugs from the likes of Emma Bridgewater, and love this fancy infographic they created about our favourite subject...tea!
Especially if you want to entertain your friends or just want tea on tap, you'll need a tea pot to save all those trips to the kettle (and so that you can pretend you're at the Mad Hatter's tea party in Alice in Wonderland). There are lots of divided opinions regarding the methods for using a tea pot for the perfect brew, so if you'd like some more info, check out this handy guide to using a tea pot because of course, there's a true science behind it...
3. A cake (or biscuit) stand
After all, nothing goes better with tea than cake (or maybe biscuits) so you'll need something to display those beautiful accompaniments on! Whether you want to go for something that will match your mug sets or something kooky and outlandish, it's a must have feature for any tea party and also a necessity in the home of any tea and cake lover!
4. A personalised tea spoon
That's right – you can even buy personalised tea spoons nowadays. After all, nothing says 'love' more than a spoon does...! Well, not more than this one, anyway! You can even get tea spoons with messages asking your favourite tea lover to marry you too, and if that isn't the best way ever to propose, then we don't know what is! (Perfect for Valentine's Day perhaps...?!)
5. And of course...the perfect blend of tea for you!
You've no doubt got your favourite tea in mind right now, whether it's English Breakfast, green tea or if black tea is more your cup of...sorry...but did you know you can actually buy tea that has been specially blended for your specific personality?! If not, you definitely should check out BlendsForFriends.com which is a site that lets you do just that. Their custom tea blends can be created for individuals, wedding favours or corporate clients – all with bespoke labelling and character referencing, from £27 plus postage costs.