I'm not much of a fan of rice pudding, but the husband loves it. He doesn't have it very often as it's one of those desserts that contains quite a lot of sugar, and when you've added an extra blob of jam on top the sugar content starts to really add up.
I've recently been using quite a bit of coconut milk in cooking, as an alternative to dairy cream, and this rice pudding has coconut cream as well as a very small amount of coconut palm sugar for extra sweetness and flavour, although the dried fruit alone adds enough sweetness in my opinion.
This is a great alternative to original rice pudding for those cutting out dairy for whatever reason, and also trying to cut back on sugar. You can add whatever dried fruits you like, but together the pineapple and coconut milk give it a tropical taste.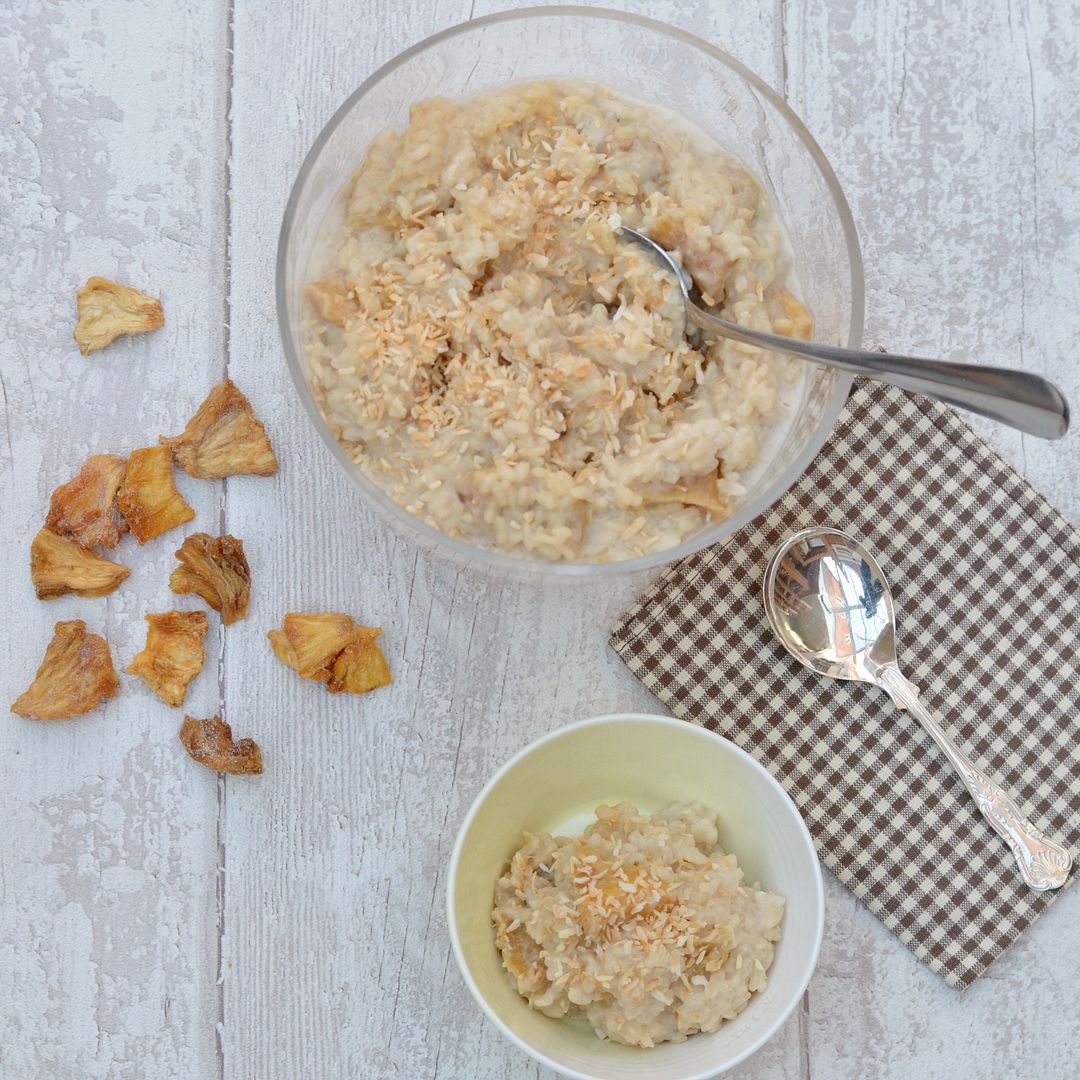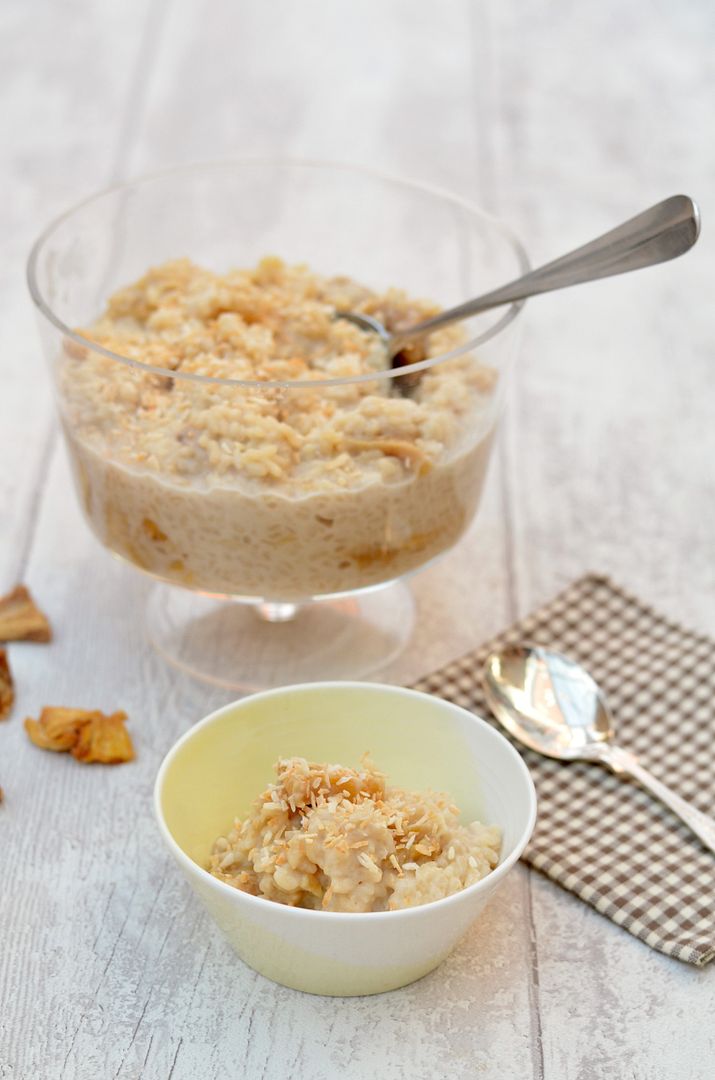 You can find the full recipe here
This recipe has been commissioned by Great Brtish Chefs