I had a blank wall in the kitchen that I wasn't sure what to do with. I had a couple of ideas; should I paint it with blackboard paint? or put up a large memo board maybe?
Jack then had an inset day and I asked him if he wanted to go to the cinema, but he declined, instead wanting to go shopping and for a coffee. I needed to get some paint from Homebase so off we trotted. If you've never been to Homebase for anything other than painting & decorating equipment then you need to pay them a visit, as their homewares department is amazing. There is a great range of clocks, signs, pictures, lighting and cushions, and all at great prices.
There and then, whilst walking around, we decided that we'd create a memo wall, made up of a few smaller memo boards / blackboards. We found a heart shaped magnetic memo board (bottom right), a magnetic blackboard (bottom left) and a couple of signs. We then nipped over to Dunelm where we found a wire 'HOME' memo board for half price (top left), and then on a quick visit into Sainsburys we spotted the blackboard with shelf and hanging hooks (top right).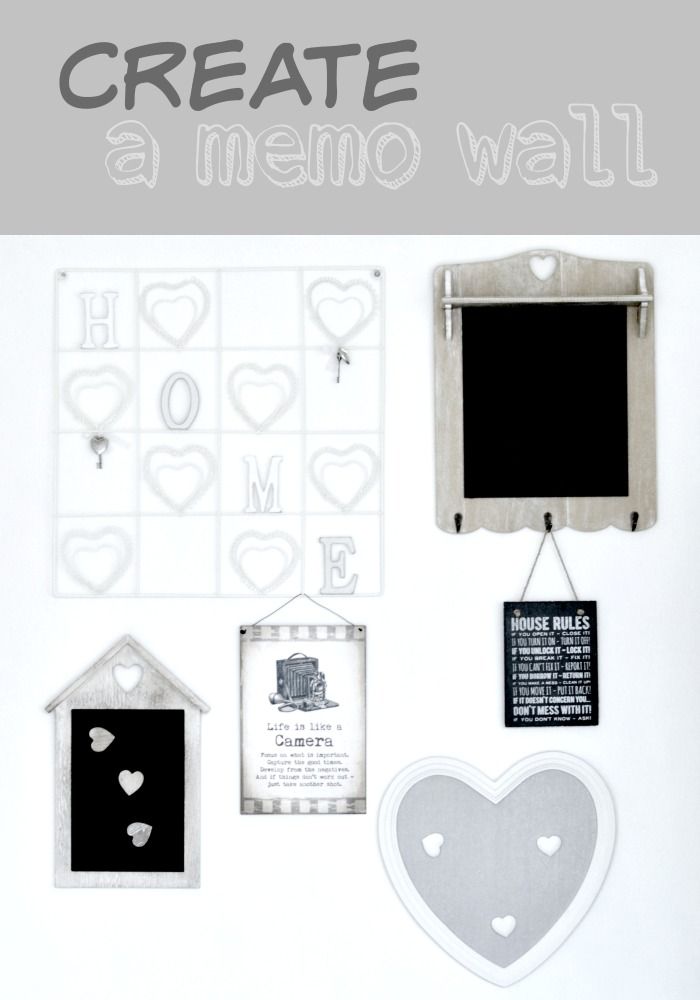 I measured the wall and marked the size out on our dining table, and then positioned everything where I liked them to see if it would fit, and how it all looked.