After a few months of work (on and off) The Crazy Kitchen makeover is almost complete. I am now the proud owner of new glossy cream cupboard doors to replace my eleven year old beech ones, plus a few extra wall cabinets. The walls have been painted and the graphite grey subway style tiles have been laid. All I'm waiting for is my new oven & hob to be fitted, which will be after Christmas now.
With these Kellogg's metal canisters I no longer mind if the kids leave the cereal out in the morning, and they're large enough to take 1kg of bran flakes.
The tins come in two different sizes. These are the large ones which are priced at £10.50 each.
This set of three glass candy jars look great on the worktop filled with sweets, marshmallows & nuts and are reduced to only £7.99 for the 3!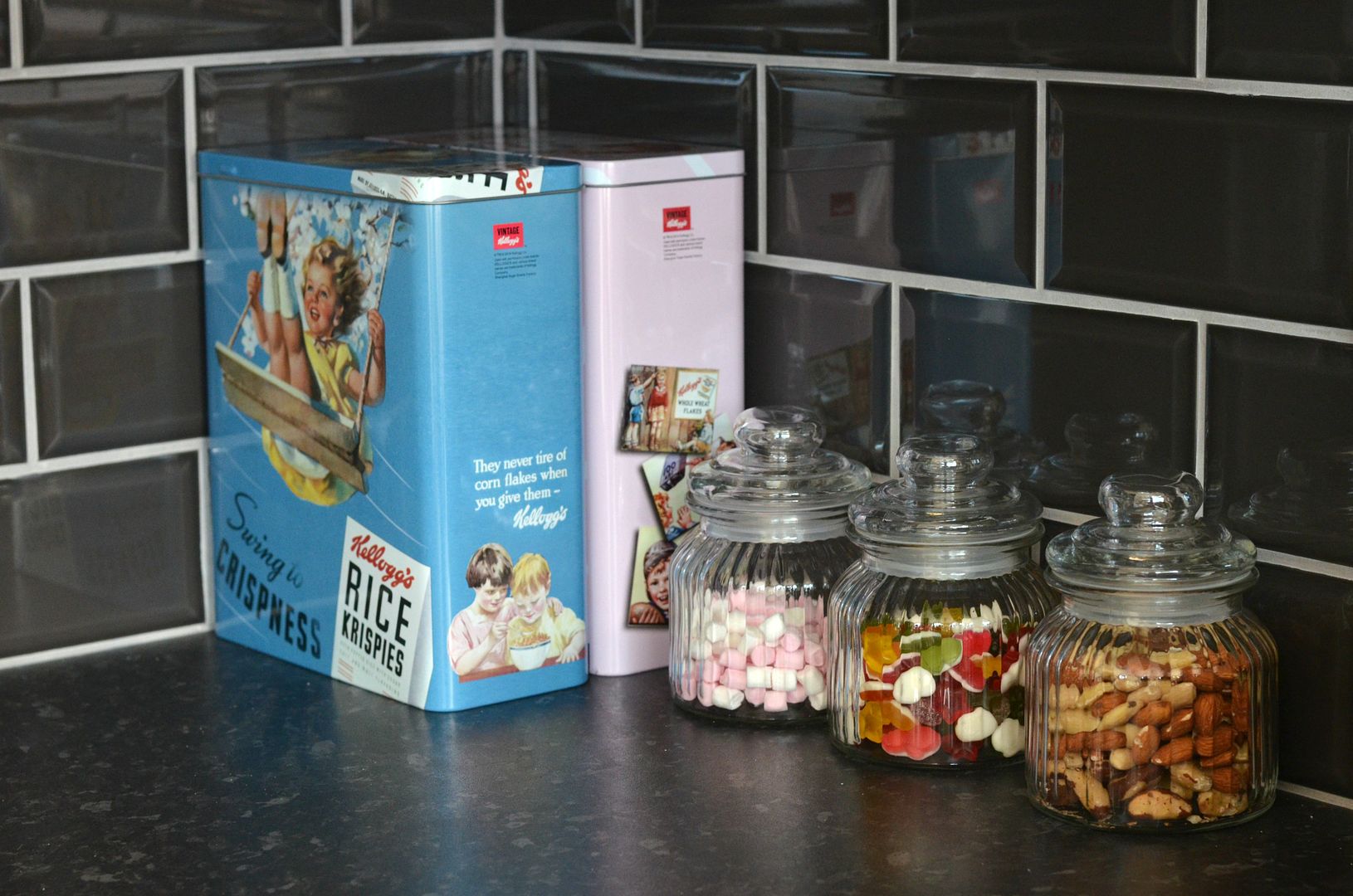 I've been putting off the job of cleaning out the cutlery drawer for a while but the arrival of this grey wicker cutlery basket gave me the kick up the backside that I needed. The basket fitted the drawer perfectly and we now have a very organised drawer.
The final item that I received was a very handy 3 tier Breville electric steamer. I have a stainless steel stove top steamer at the moment but once I get the new induction hob fitted it will no longer work, so instead of cluttering my shelves with more pans I thought I would add to my small appliance collection with this helping hand. I've so far only cooked rice in it, which turned out perfectly and was completely fuss free.
What accessories would you choose to adorn your kitchen?
I received these items or the purpose of this post