It occurred to me at the weekend, whilst grating a butternut squash at 8 o'clock on Sunday morning, that there are certain things that happen in my life that perhaps wouldn't, if I wasn't a food blogger..
You're up at 7.30 on a Sunday morning making chocolate mousse in your pyjamas

Your kids are eating rum laced chocolate mousse for breakfast

Your family gets the choice of chocolate mousse pears, apple custard tarts or 5 layer Pumpkin cake for pudding on a weekday.

Your dishwasher is on 3 times a day

Your husband knows what he's having for dinner that night as he's seen it on your blog

Your husband comes in from work and wants to know where the cake is that he's seen on your blog

Diet days revolve around baking days (more baking days than diet days at the moment)

There's never a shortage of storecupboard items to fill up the harvest basket



I decided to ask a few fellow food bloggers how they know they're a food blogger too, and here are some of their responses (lots of them revolving around families and photographs) :
Andrea : you plan your families meals around what will look pretty on a plate!
Sarah : your sitting room looks like Del Boy's flat with boxes of kitchen gadgets that won't fit in your kitchen.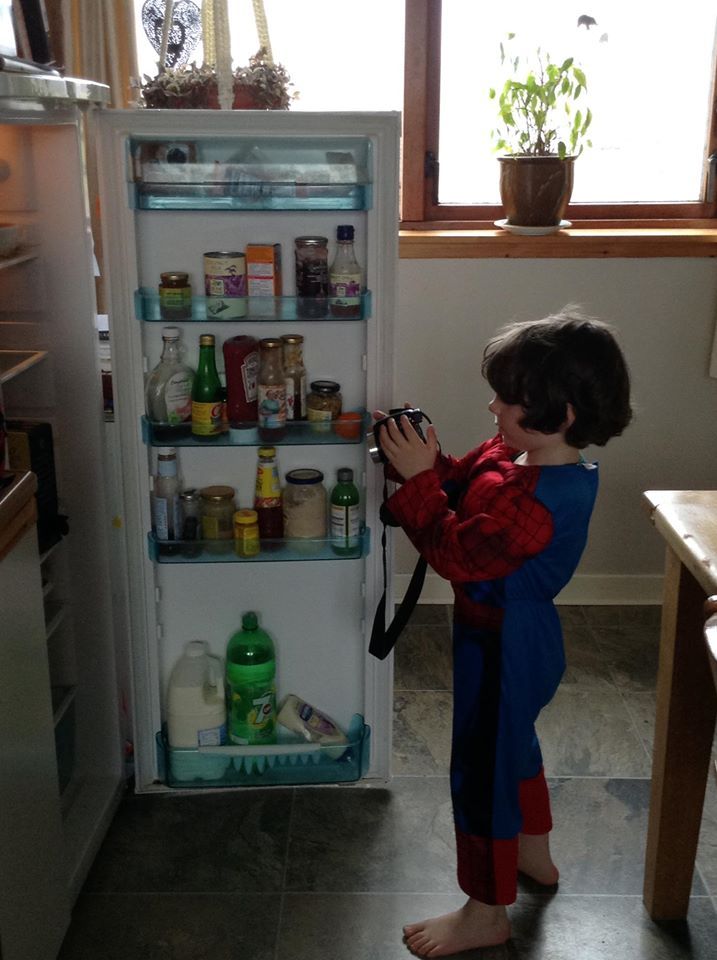 Sian : the whole family knows to check if photos have been taken before eating anything.
Nazima : your kids start photographing food with their cameras as well....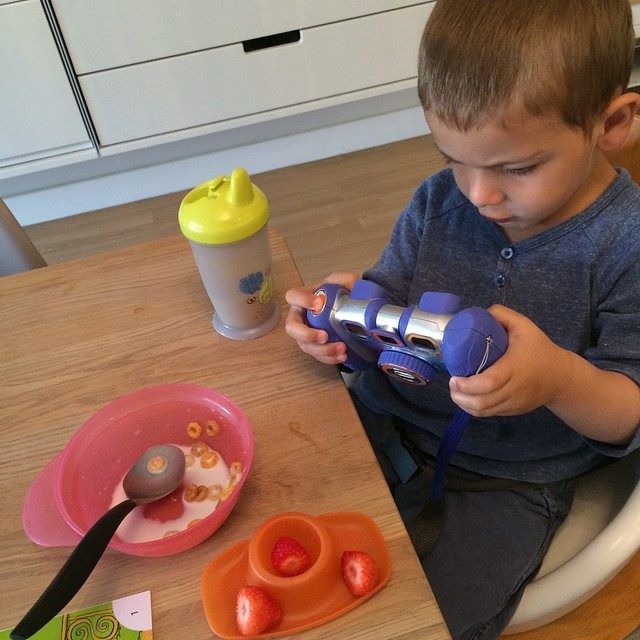 Emily : there are offcuts of foam core and rolls of wallpaper samples balanced against every wall in the house.
Jen : the doorbell goes and your OH looks at you with a sigh and says what are you getting now?
Jo : you have 36 million jars of chutneys/jams etc that you have no idea what to do with. You don't want to throw them away so they just sit around cluttering up your kitchen. You have so many you could build a fort with them!
Kavita : there is a narrow path between living room, through dining room and into kitchen, which winds between towering piles of cookery books, product samples and kitchen equipment... and the postman has just rung the doorbell to deliver more.
Sarah : when you spend 20 minutes trying to get the perfect dribble of cream (for that spontaneously messy look) down the side of a jug...
Helene : you are addicted to trying out new recipes and flavour combinations and as a result your family never knows what to expect for dinner
Camilla : you can't actually fit any more hampers in your garage!