I have quite a lot of gadgets and small appliances in my bulging at the seams kitchen, but one piece of kitchen equipment that I've lusted after for some time is the Tefal Actifry, so when I was asked if I would like to try out the new Tefal Actifry + Snacking they didn't have to ask twice.
You may have heard of the Tefal Actifry through friends raving about their chips made using just one tablespoon of oil, as that's pretty much all I knew about it.
The Tefal Actifry is so much more than that though - you can use it to cook stir fries, risottos, fruit, chicken, fish, meat and desserts. You just add the ingredients to the non stick bowl, along with a small amount of oil, and during cooking the paddle moves the ingredients around to ensure that they cook evenly without burning.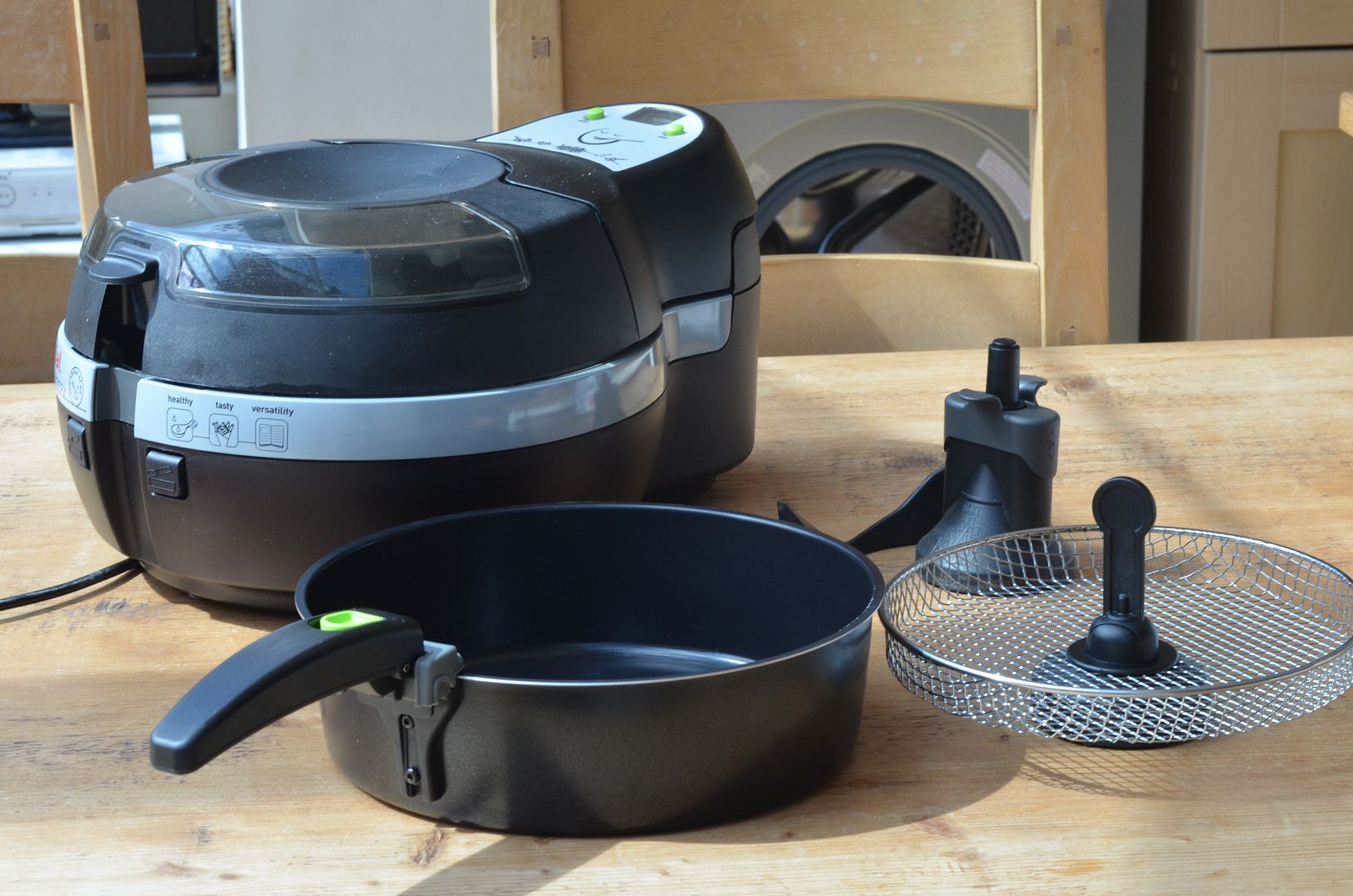 With the addition of the snacking basket you can now also make chicken nuggets, spring rolls etc. Instead of having the rotating paddle inserted you place on a wire basket, and place the food on top (brushed or sprayed with a little oil), allowing air and heat to be circulated all around.
I've only had the Tefal Actifry + Snacking a few days but I've already used it quite a few times for the following :
Aubergine slices

Tomato ketchup chicken nuggets

Chips

Chicken and vegetable stir fry

Cinnamon apple slices

Chicken fried rice / risotto
The Actifry is really easy to clean and the non stick bowl washes clean with minimum effort, as does the wire basket and paddle, which pleases the husband!
I'm now looking forward to cooking up many more recipes in the Actifry.
I was sent the Tefal Actifry + Snacking for review