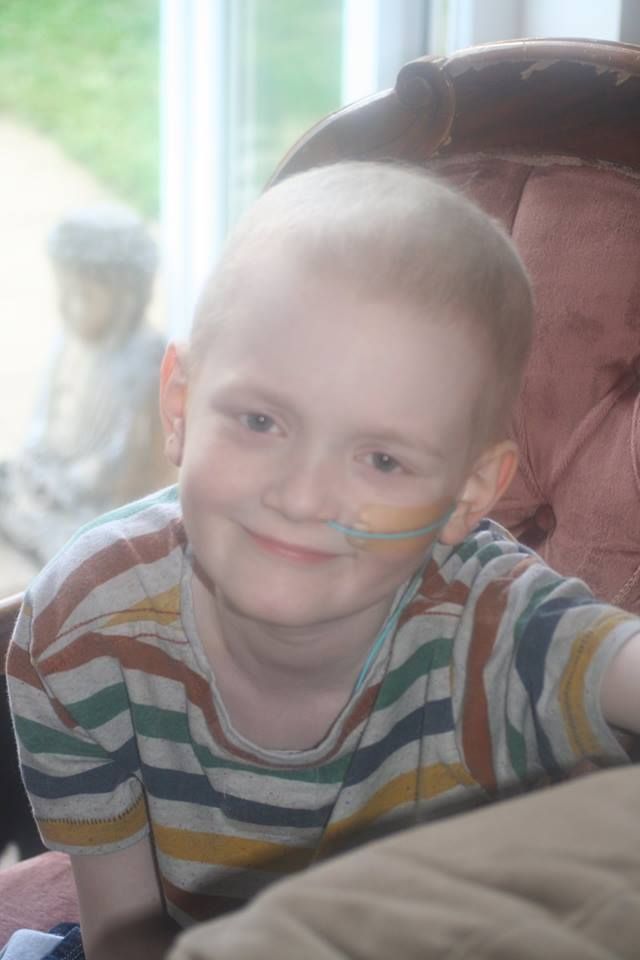 This is Joshua. He's 7 years of age.
Joshua was diagnosed with Pre B Cell Acute Lymphoblastic Leukaemia on 6th March of this year.
He's currently undergoing 8 weeks of three different types of Chemotherapy treatment, but he's still smiling.
Joshua lives just around the corner from me and attends the same primary school as Jack.
His lovely parents have an allotment and keep me supplied with rhubarb when my own plant can't keep up with demand.
Over the school holidays Joshua's homework is to keep a holiday diary. Unfortunately for Josh and his family the school holidays will be pretty much filled with trips to Birmingham for his treatment. With this in mind his Mum and Dad have come up with the idea of asking friends and relatives to send postcards to him from wherever they go on their travels (or even if they stay at home), which he will then use in his holiday diary. He already has promises of postcards from all over the world, and his Mum and dad will be plotting these on a wall map. They have been overwhelmed with the response from everyone so far, in such a short space of time.
If you are going on holiday this summer could you please send Joshua a postcard from wherever you are in the world - even if you stay within the UK or even stay at home, a postcard from anywhere is very much appreciated.
If you are on Twitter, Instagram and Facebook please also share a holiday snap with the hashtag

#postcardsforJosh
You can find Josh's mum on Twitter and Instagram (although she will openly admit she has no idea how to use them) and on Facebook you can share your pictures on their page

Postcards for Josh

.
Please send postcards to :
Thank you for your support.