When you get invited to a brunch at the lovely Food at 52 in London, hosted by Nescafé Dolce Gusto, with food cooked by TV Chef Gizzi Erskine, it's difficult to refuse.
The brunch started off with an introduction by our hosts over a freshly brewed coffee, using the Dolce Gusto Smart Pod technology. It was then down to the business of making brunch, under the instruction of Gizzi, who patiently guided us through making Corn Fritters, avocado salad and chorizo, followed by Salted Caramel chocolate tart.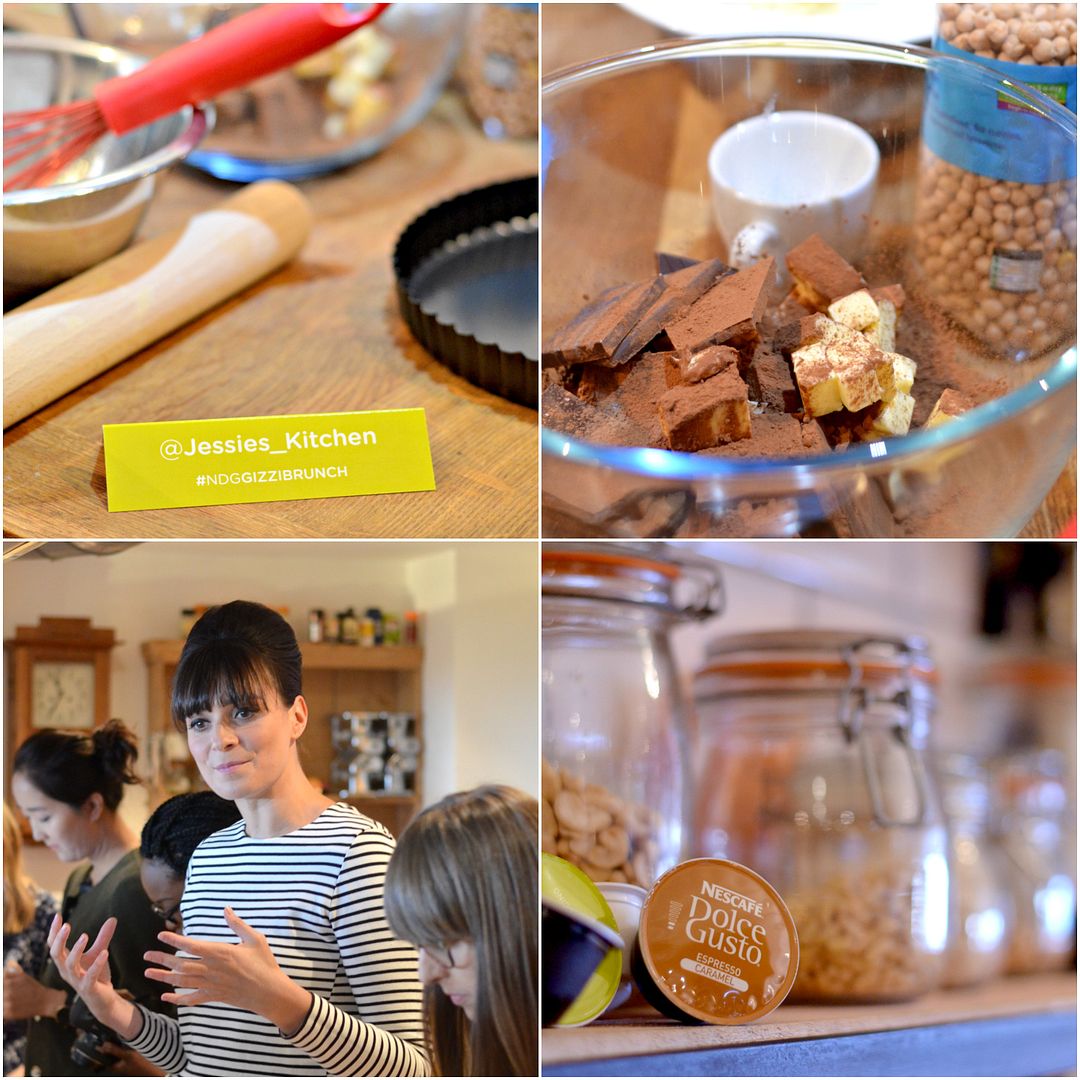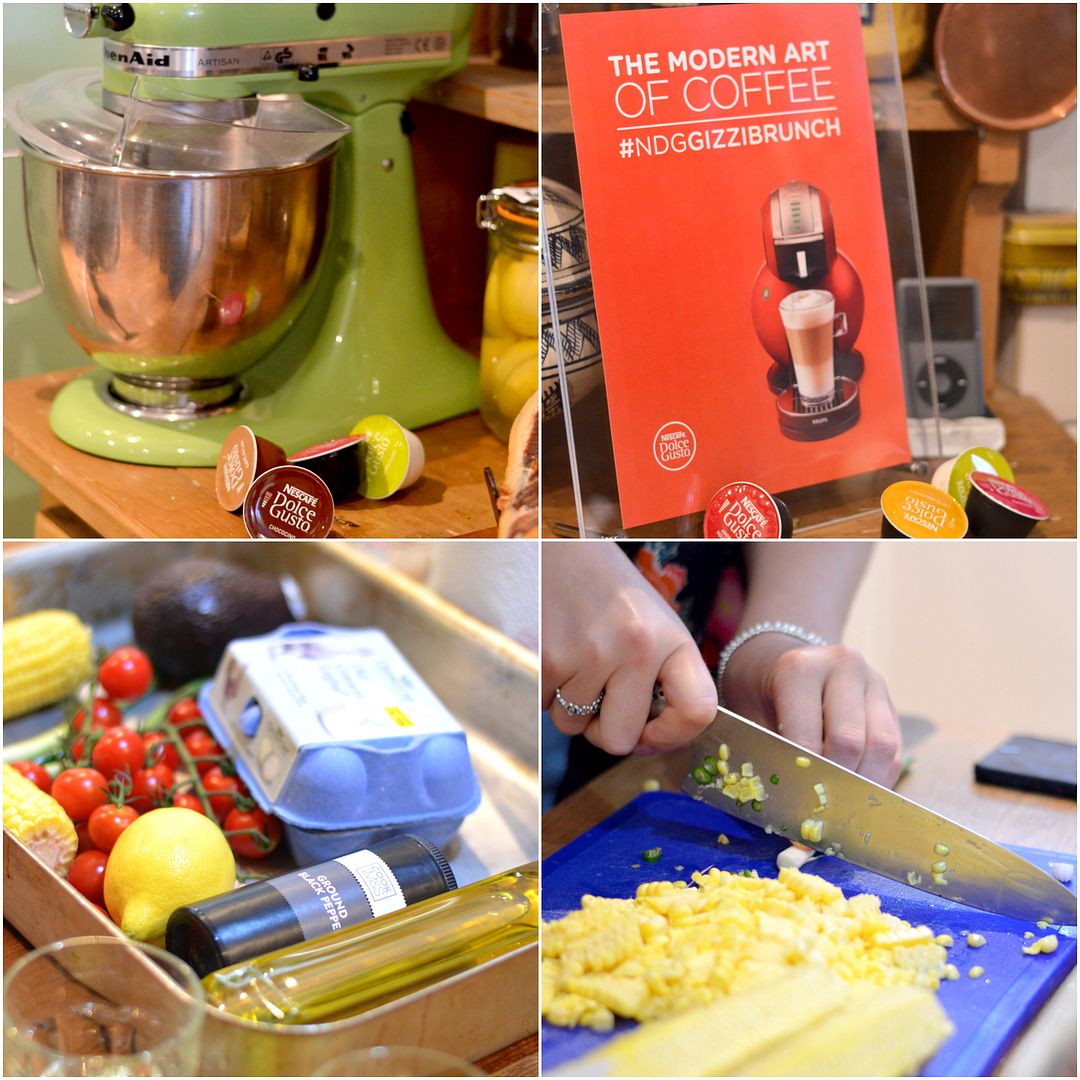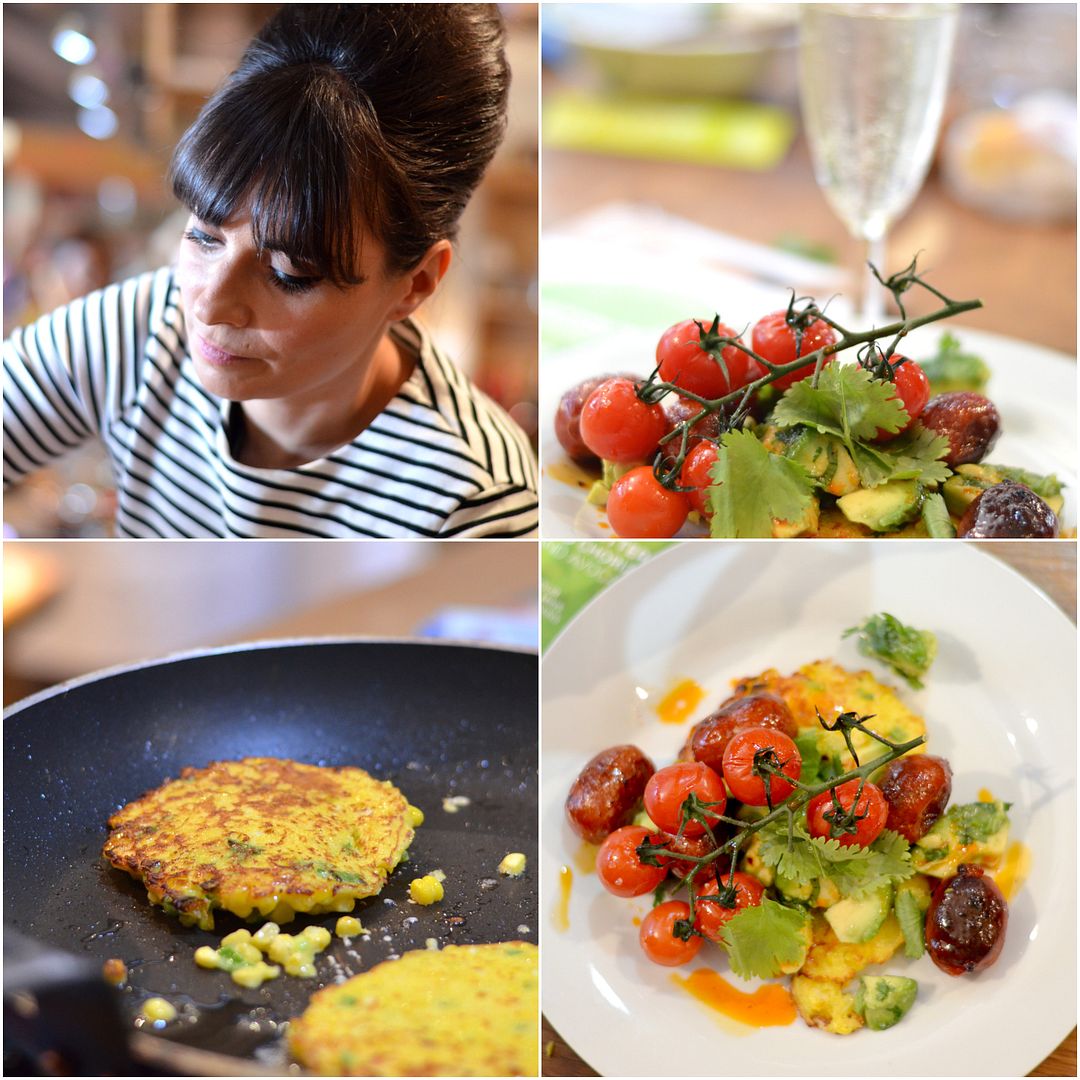 Unfortunately during the day I seemed to develop some kind of bug, making me feel extremely nauseous as soon as the smell of roasted chorizo wafted through my nostrils - most bizarre as I usually love chorizo. Even more bizarre was that I turned down a glass of Prosecco AND a slice of chocolate tart! Fear not though, as I was cheeky enough to ask for a slice to bring home, which I managed to enjoy the following day to keep my strength up after a night with my head over the porcelain (and I don't mean those beautiful green and white Dolce Gusto porcelain cups).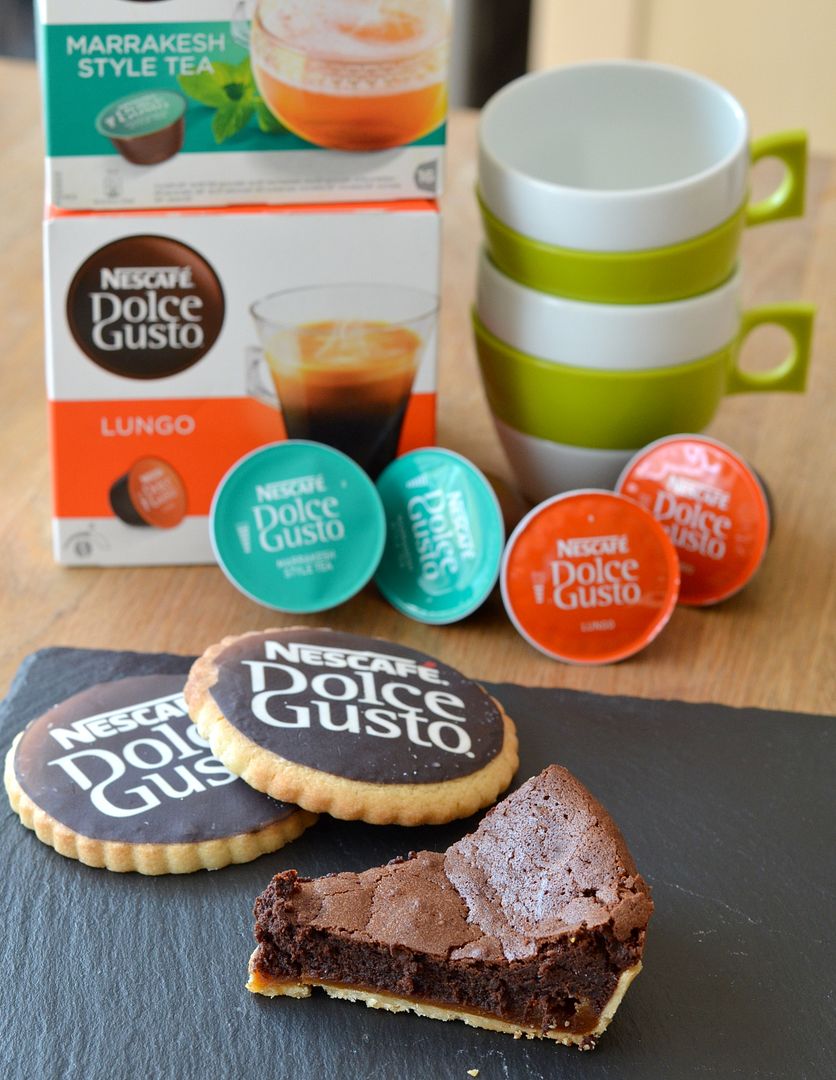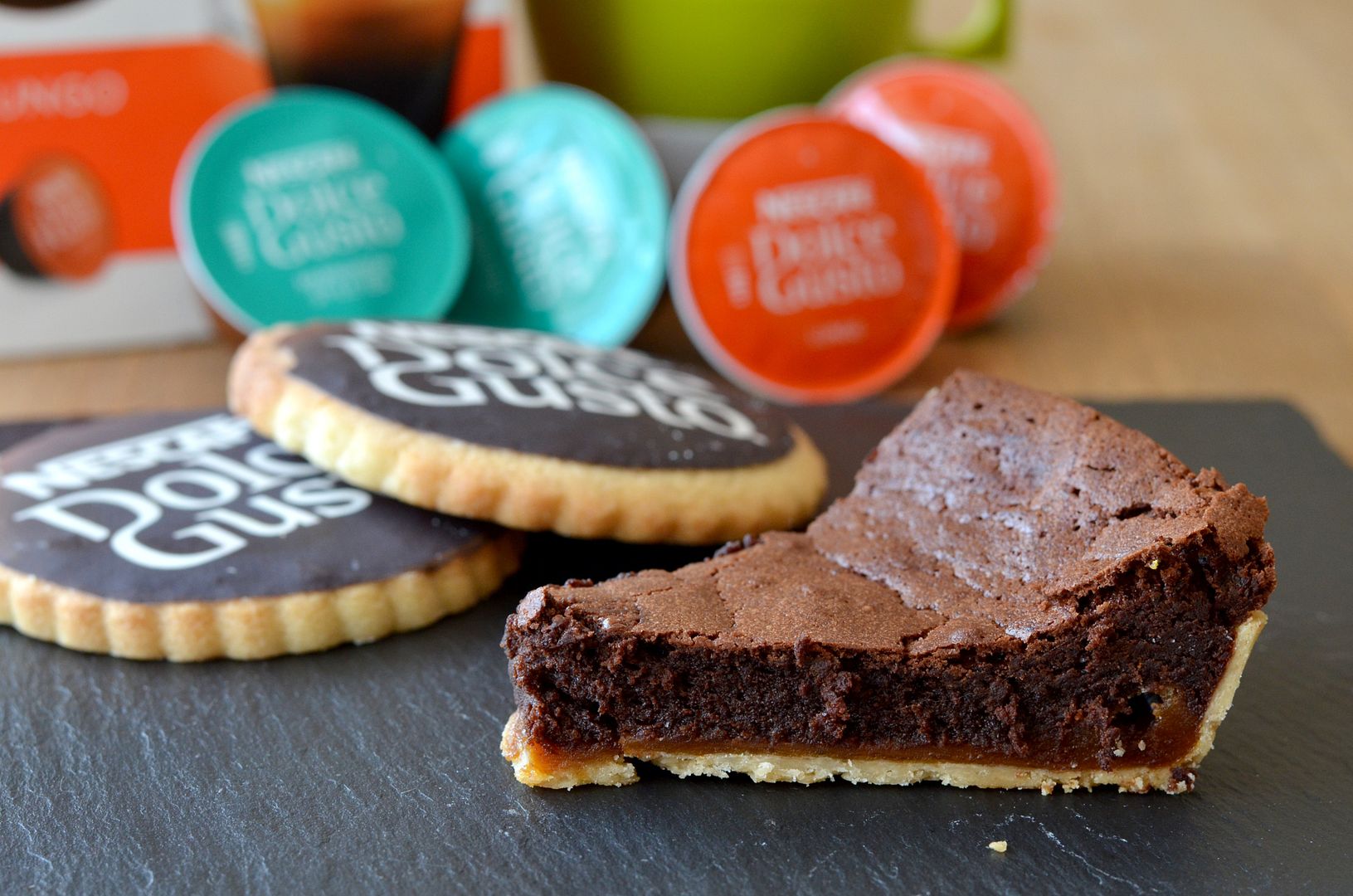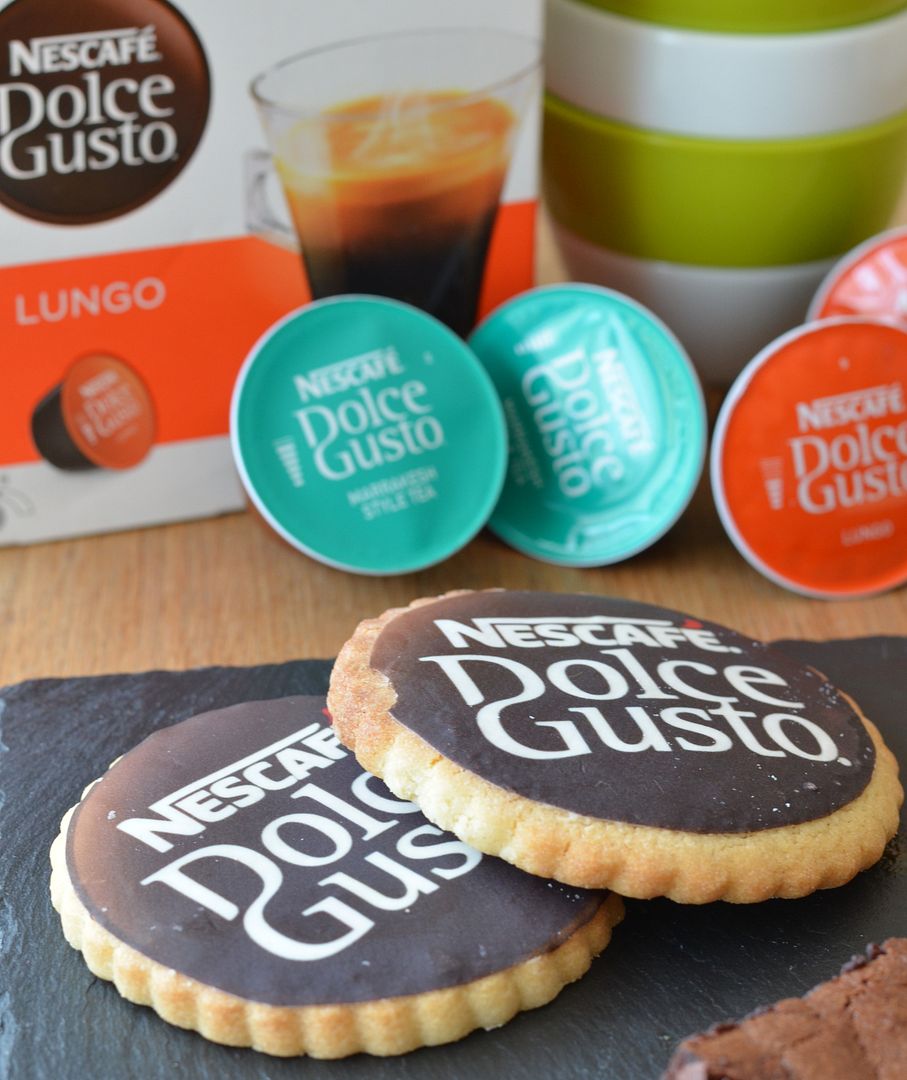 I'm now looking forward to my Dolce Gusto Mini Me machine arriving shortly so that I can try out my new pods. In the meantime I'm definitely going to make more tart and fritters, that I can completely enjoy without nausea.
If you are lucky enough to own a Dolce Gusto there is a Facebook pod where you can share photos, join in with fun challenges, earn stamps and win prizes.
my travel expenses were covered to allow me to attend this event, and I received a goody bag