For when you don't have much time to whip up a sauce from scratch the range from Loyd Grossman are a great alternative to home made.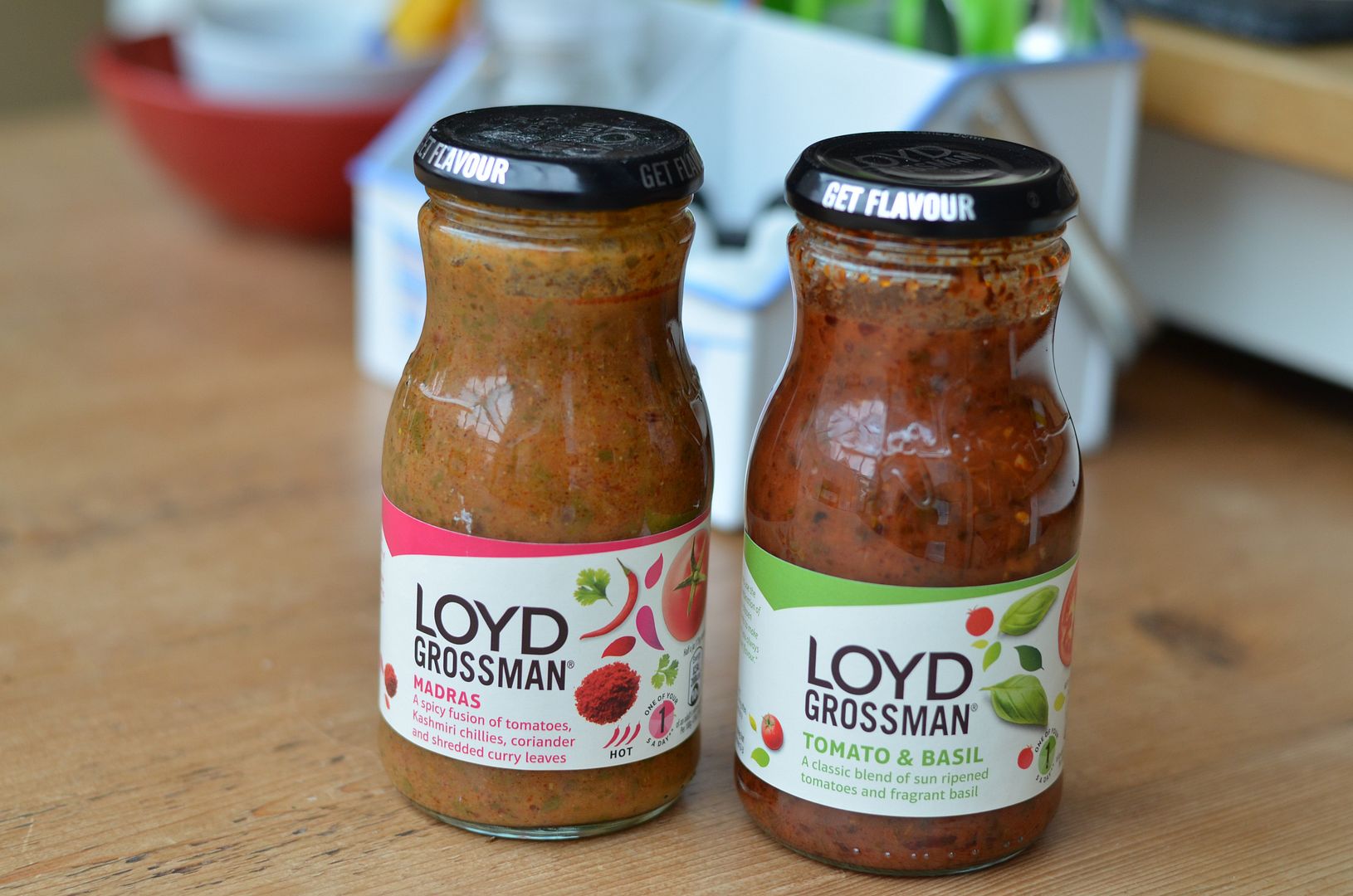 I love the tomato and basil sauce, which will be used at the end of the week with meatballs when the parents come to babysit. The Madras sauce made a delicious Beef Madras to accompany England's final World Cup match, which was a lot more exciting than the football!
The sauce jar serves 2-3, however I bulked it out with mushrooms, peppers & tinned tomatoes to feed 4.
Beef Madras

- serves 4
Olive oil
450g diced Beef
peppers & mushrooms (optional)
400g tin chopped tomatoes
Loyd Grossman Madras sauce
Heat some oil in a pan

Add the beef & fry until browned

Add the peppers & tomatoes and fry until softened

Add the chopped tomatoes and Madras sauce & simmer until beef is tender
Despite adding the chopped tomatoes the curry was still full of flavour, as are all of the Loyd Grossman sauces that we've tried.
I was provided with two jars of sauce free of charge