Research released recently by Warburtons has revealed that this summer's sporting events are set to inspire a third of kids and over a quarter of parents to take part in more physical activity. It is definitely true in the case of my family. My children are already pretty sporty, enjoying activities such as swimming, football and table tennis on a weekly basis. During Wimbledon every year the local all weather pitch is transformed from a football pitch/basketball court into a tennis court and my eldest can be seen scootering down the hill with a tennis racket on his back.
This half term we were lucky enough to receive a hamper of sporting products, along with some of their Half and Half products to keep our strength up.
With a house full of kids and the sun shining, what better activity to engage in than a game of football. The foam ball was perfect to ensure that nobody suffered injury and my plants stayed intact.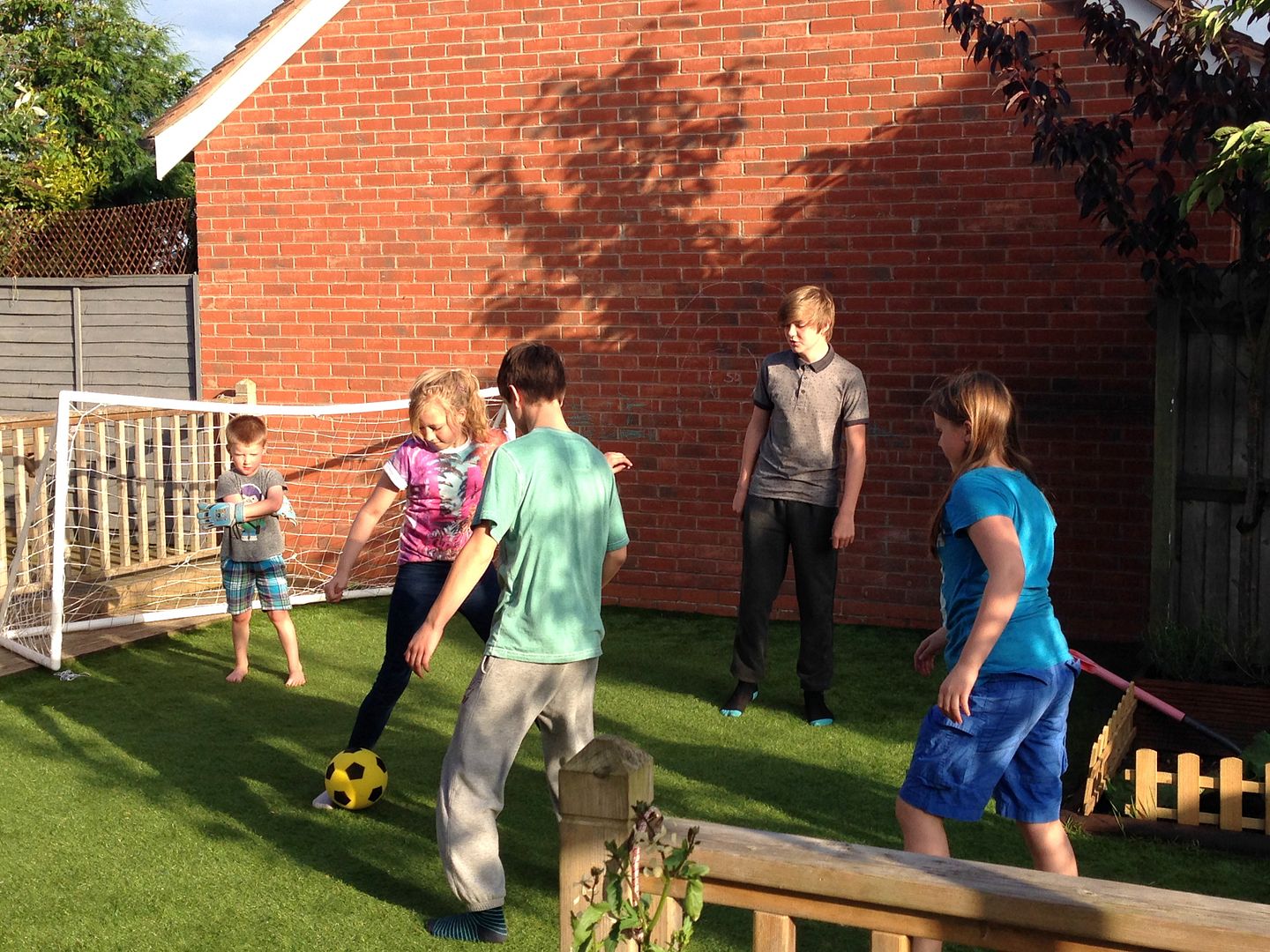 The husband is a fan of table tennis and attends coaching sessions weekly with one or more of the children (sometimes he takes all three if I'm really lucky). Included in our hamper was a table tennis set, with an easy to set up net, great for practising on the kitchen table.
Jack has really picked up the sport well, with some great hand-eye co-ordination. He even managed to hit the ball back five times in a row to Daddy!
After all the running around, fishfinger sandwiches and cheese toastie wraps were on the menu. Unfortunately I don't have any photos of those as they didn't stick around long enough.
Please check out the Warburtons Facebook page to check out all the Half & Half Term Games.
We were sent the hamper free of charge