Up until a few weeks ago I had never made pasta. It just seemed like one of those things that took a lot of effort for something that could be bought very cheaply in a supermarket.
I suppose it's a bit like pastry really, and until you make it for yourself you are quite happy with the shop bought stuff. I have only made puff pastry once but what I liked about making my own was that you could add flavours of your own into the actual pastry, something that you can't do with shop bought. The same applies for home made pasta, although I haven't yet tried it, and I quite fancy the idea of adding herbs and spices right into the pasta to give it some flavour.
The first time I made pasta was for a lasagne, and I perhaps rolled it a little thinly, with the help of my new Lakeland Pasta Machine, and it kind of melted into the lasagne a little, rather than having a bit of a bite to it.
The next time I made ravioli, which turned out a lot, lot better. This time I rolled the pasta sheets out only as far as the second to last setting on the machine, making it thick enough to hold the filling but not too thick that it would be doughy.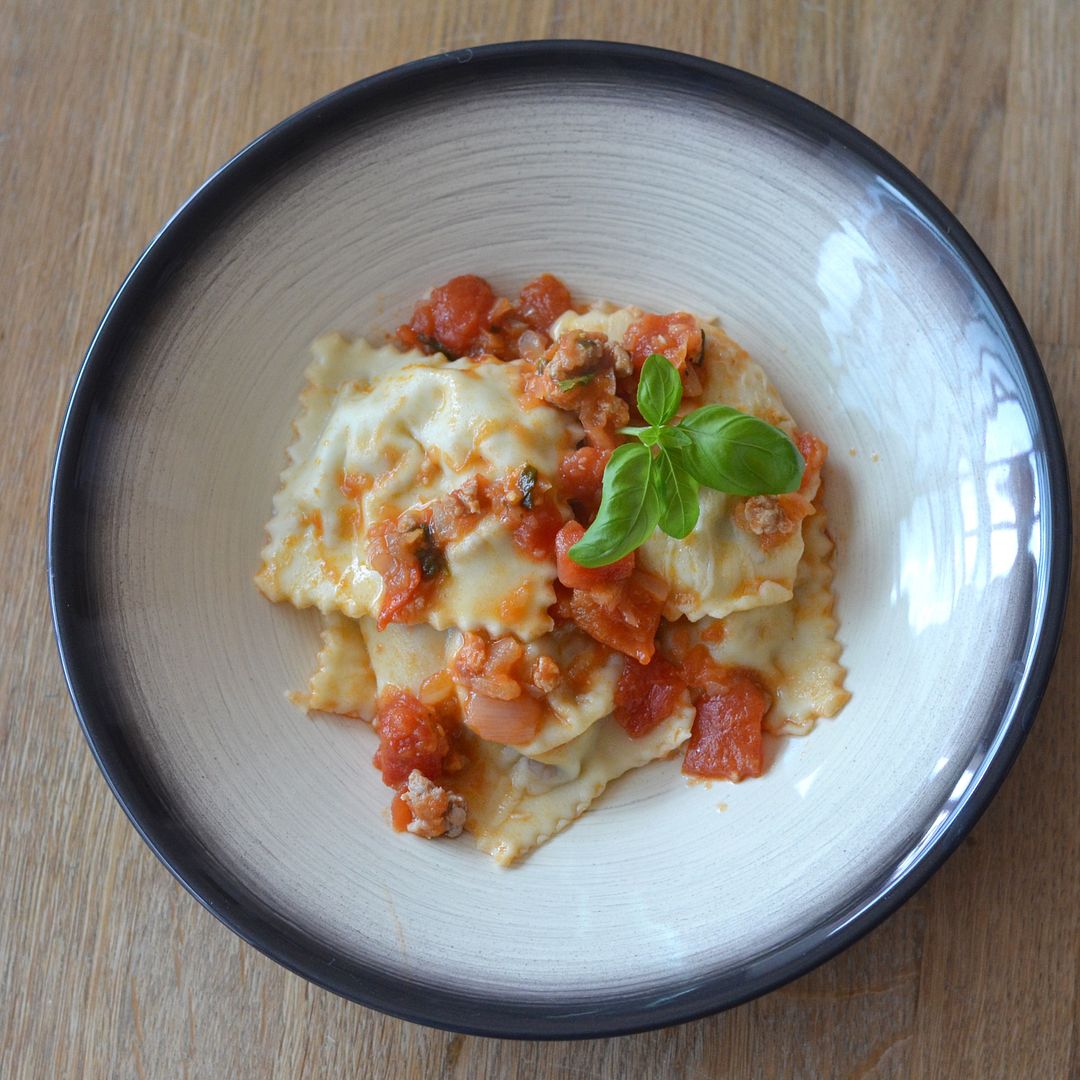 The pasta machine is a really sturdy piece of kit, which clamps to a work surface for stability, and an attachment for cutting tagliatelle and fettucine.
It's really simple to use, and with a bit of practice it's easy to roll out sheets of professional looking home made pasta. Yes, it does take a little time, especially to make ravioli, but if you make a large batch and dry it you can enjoy home made pasta instead of shop bought - that's going to be my next challenge.
I was sent the Lakeland Pasta Machine for the purpose of this review. rrp £22.99