Since I started using a Yumbox for Jack's school lunches he has become so excited over what's going to be in it that day. Every morning when he asks me I say 'you'll have to wait and see, it's a surprise' - to be honest, it's often the same as it was the day before (and the day before that) but it doesn't stop him being excited.
If you have a fussy lunch eater who, like Jack, gets bored very easily of the mundane ham sandwich it may be worth making the sandwiches a little bit more exciting - it doesn't have to be fancy, and it doesn't have to take a long time - just use a shaped cookie cutter!
Here is my '1-2-3 with a BLT' with the addition of some Squeezy Cheese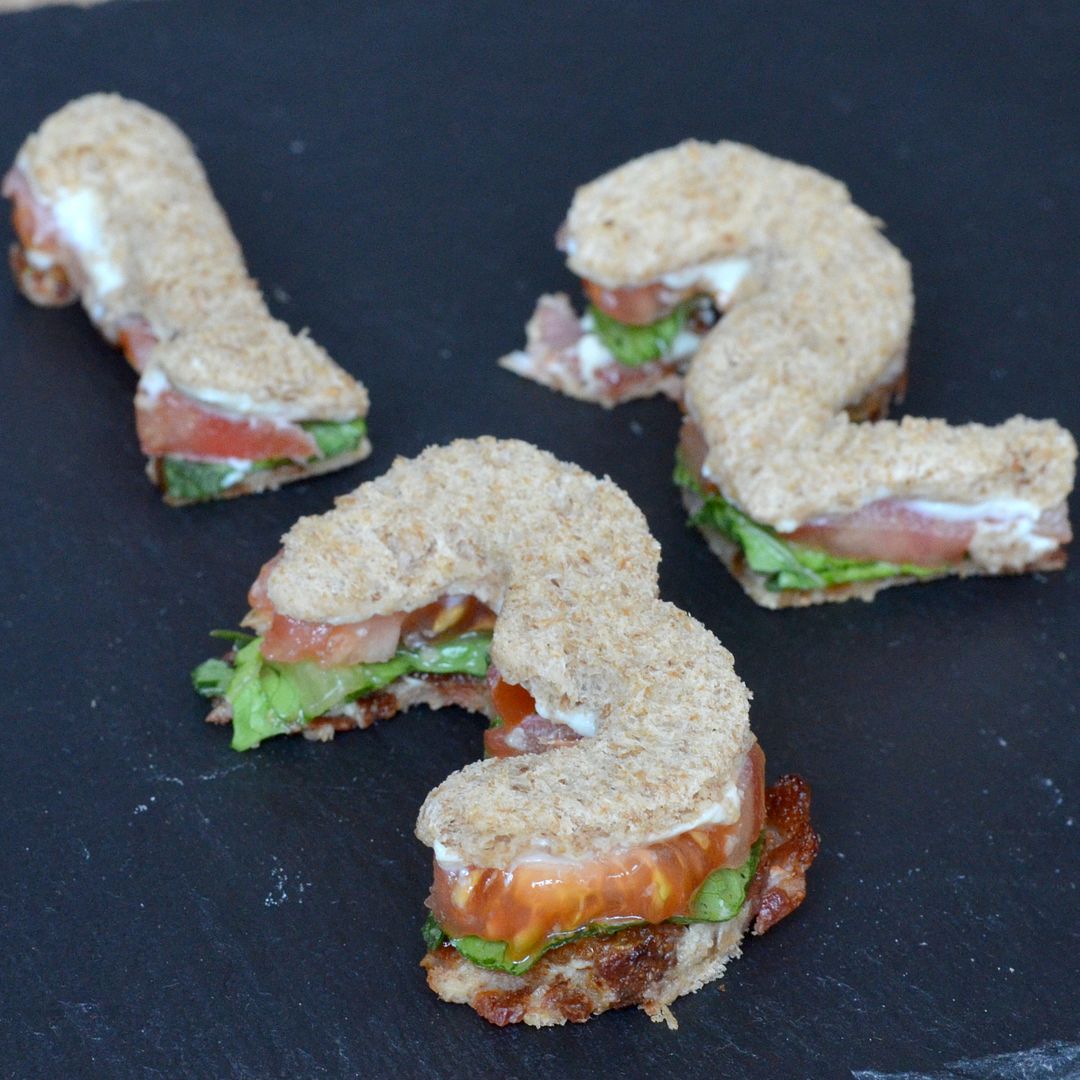 2 slices of bread
Primula Squeezy Cheese
3 rashers of crispy bacon
lettuce
4 slices of tomato
Generously spread the cheese onto one side of each slice of bread

Lay the rashers of bacon onto one slice

Top with lettuce & tomato

Place the second slice of bread on top (cheese side down)

Squash down a little and use your cutters to cut out some shapes - or just slice in half end enjoy
Don't worry, there doesn't need to be any wasted sandwich if you use the cookie cutters - just think of those scraps as being a reward for being such a good Mum (or dad)!
To celebrate National Sandwich Week (which is this week if you didn't already know) Tots 100 have a competition to win a two night luxury break, and all you have to do to enter is to make a sandwich - how easy is that!
You can read more about the competition here, but basically you need to make a sandwich using Primula Squeezy Cheese, take a photo of it, share on Instagram or Twitter tagging @tots100 using the hashtag #PrimulaSandwich and then leave a comment on the Tots100 post with you Instagram or Twitter ID .
Primula contains the lowest salt, fat, calories and highest cheese and calcium content of any branded spreadable cheese on the market. The new Primula Kids Mild Squeezy Cheese also contains no artificial colours, flavours or preservatives – making it a great, healthy choice for the whole family! Primula Kids Mild Squeezy Cheese is available in Tesco stores nationwide from just £1.15.