Since Jack started school in September I miss having the two days each week when it was just the two of us. We get a short time in the morning and afternoon whilst in the car on the way to and from school, but mostly there is someone else around too. This weekend we got the chance to get some proper Mummy and Jack time though when we went to Little Fun Fest.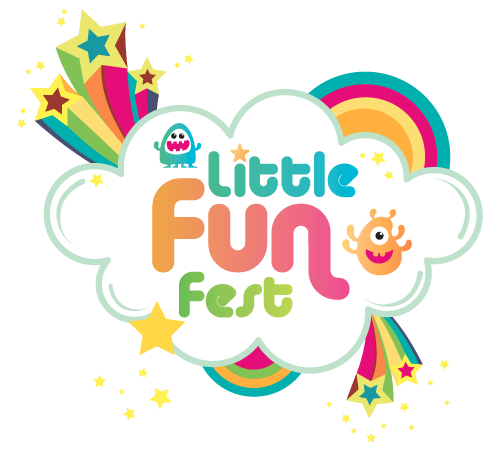 Little Fun Fest was held on Saturday and Sunday at Red House Farm in the village of Dunham Massey in Cheshire, for the second year running. It's aimed at under 10's, with activities and entertainment throughout the day. The entry fee includes funfair rides and entertainment in the barn and big top, with many familiar faces such as Alex from Cbeebies, Dr Ranj, Jake & the Neverland Pirates, Princesses from Frozen, Rapunzel, Harry Potter and many more.
Jack wasn't keen on going on the fairground rides and instead enjoyed watching everything that was going on, from a safe distance, until he felt brave enough to go and meet some of the characters, as well as watching Harry Potter.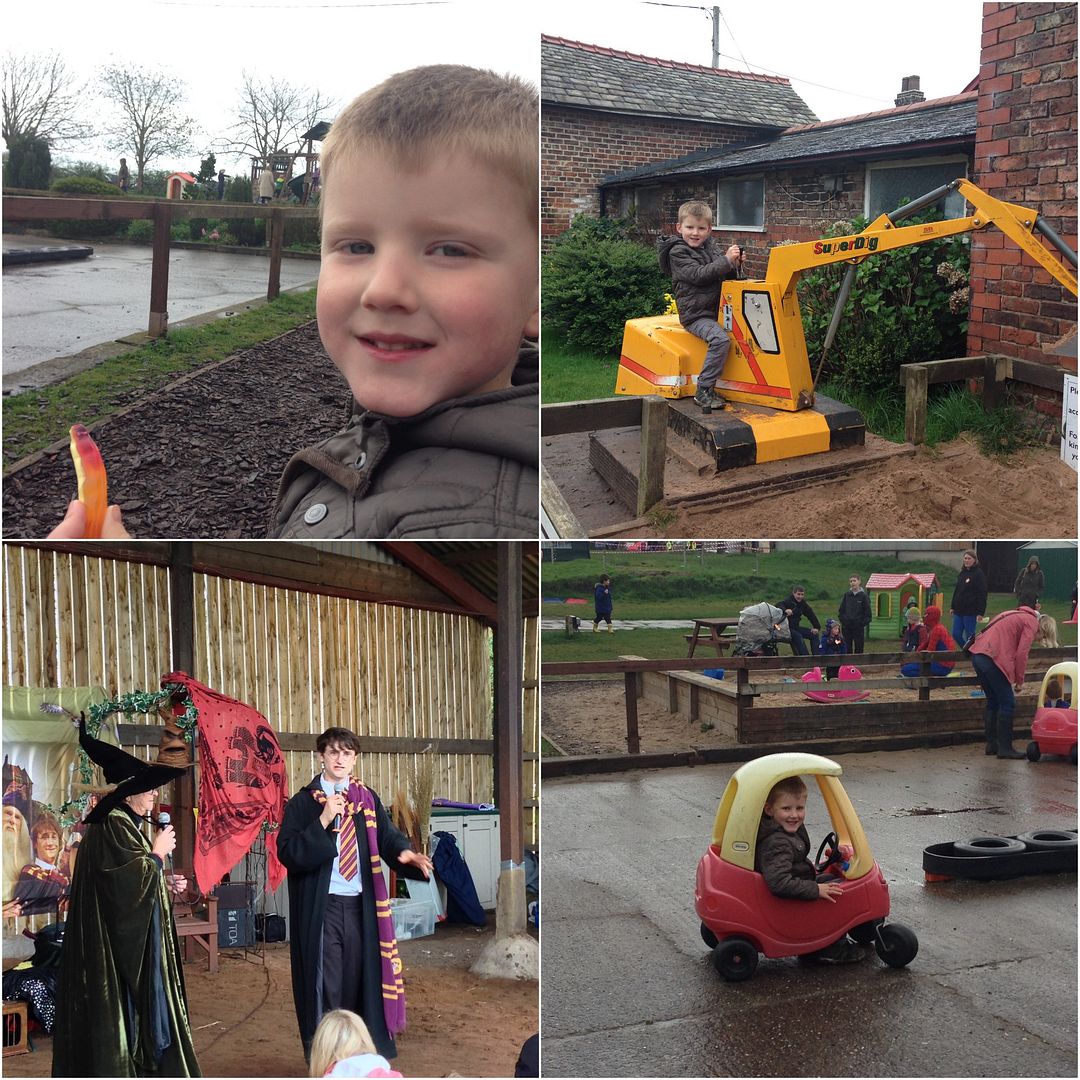 When we arrived it was drizzling and had ben raining heavily earlier, making some of the area pretty muddy under foot. Red House Farm is a lovely little site though, with a sandpit and play areas as well as a tea room and shops, which was the perfect venue for this event as there isn't too much walking between main areas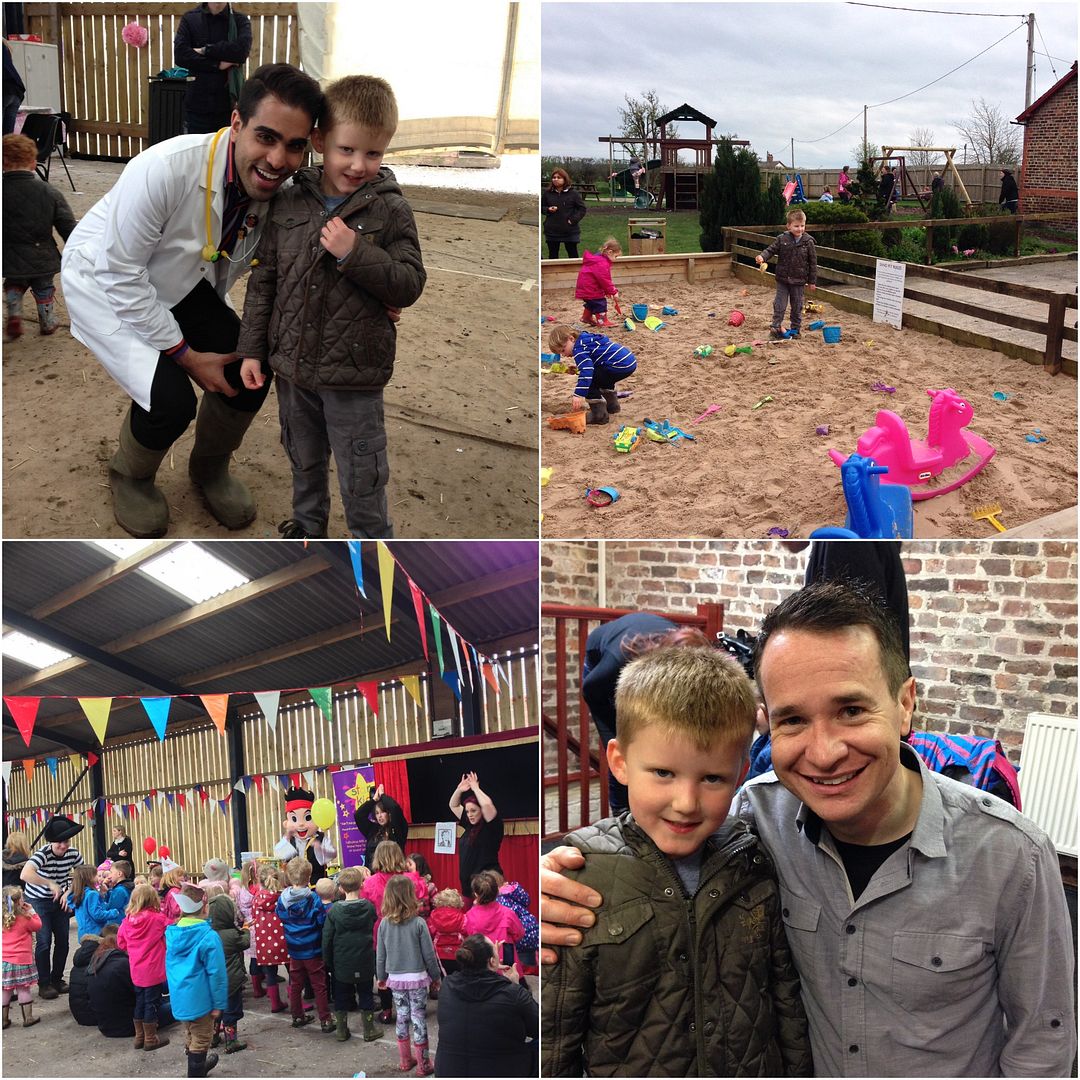 Jack loved our time together but couldn't wait to get home and tell everyone all about it.
You can find out more about Litte Fun Fest here. Why not follow them on Facebook and Twitter to be the first to find out dates for next year to make sure you don't miss out on the great earlybird ticket offers.
We received free admission to Little Fun Fest