We've enjoyed lots of holidays overseas as well as in the UK in the past, and last year enjoyed a great week in Scotland followed by another great week camping in Spain. This year we've not planned any overseas holiday yet but already have a week booked to join friends caravanning in the Isle of Wight. We last travelled to the Isle of Wight around 10 years ago, and although it's not overseas it kind of feels like it when you cruise across the Solent on the ferry.
Today (4th April) Red Funnel Isle of Wight Ferries officially unveiled its new look Red Falcon passenger ferry after a major £2.2 million investment to the ship's passenger facilities, which the company is confident will set a new standard for cross-Solent travel.
Red Funnel have introduced a new deposit scheme for 2014 which means that you can secure your spring and summer ferry booking with just a £25 deposit, and the balance payable 30 days before travel.
Passengers travelling on the new look Red Falcon can now benefit from 55% more inside seats, two passenger lounges, a new sun deck and a wheelchair friendly deck offering amazing views across Southampton Water and the Isle of Wight. Air conditioning has been installed throughout the ship, and pet owners will have use of the new lift-accessible North Lounge.
Entertainment
A large interactive Isle of Wight map forms the centrepiece of the design in the main passenger lounge and two large 65" touch screens boast an extensive image gallery and games for kids.

Over 30 digital screens have been installed to inform and entertain guests during the crossing and cameras on top of the bridge will relay live pictures to the onboard screens and also to Red Funnel's website
Information
A new information bureau, manned by staff who know the Isle of Wight inside out, will sell tickets, merchandise, gifts and souvenirs to ensure the holidaymakers have everything they need for a trip to remember.

Real-time travel connection information for trains, planes and buses will be shown on the screens together with the latest information from the Highways Agency for drivers.
Business Travel
For business travellers, power points for recharging phones, laptops and tablets have been installed throughout the passenger areas and the first phase of a much improved free Wi-Fi solution will be available at launch.
A quiet zone is available for customers who just want to relax or have a snooze.
Food & Drink
For food lovers, there is a new hot food menu with signature dishes such as Red Funnel's famous full English breakfast and delights such as beer battered cod & chips, using Goddard's beer from the Isle of Wight.
There is a wider choice of grab-&-go toasted sandwiches, pizza slices and a new fresh-daily range including deep-filled baguettes, panini and salads. An increasing number of ingredients are locally sourced and items will be competitively priced.
For the first time, there will be unlimited free refills of tea, coffee and selected soft-drinks from ReFuel, the café restaurant. The new design also incorporates three fully stocked Steam café bars serving a full range of beers, wines, spirits and bean to cup coffee.
Current offers
Three nights' B&B at The Royson, from £112 pp
The Royson is
situated in the pretty village of Shanklin, on the south east coast of the Isle of Wight
Three nights' B&B at The Harrow Lodge Hotel, from £105 pp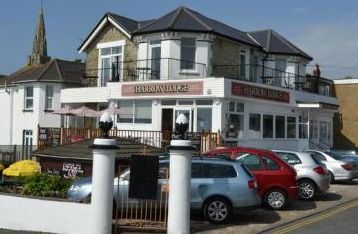 The Harrow Lodge Hotel is a warm and friendly family run hotel, overlooking the sea by Keats Green in Shanklin
Three nights' B&B at Chad Hill Hotel, from £70 pp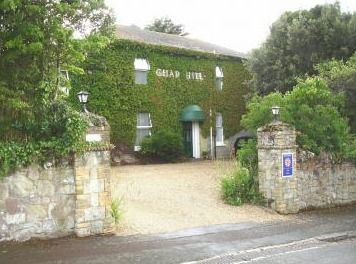 The Chad Hill Hotel is a beautiful Victorian house dating back to the 1850s. Set in a quiet area within walking distance of Sandown town centre
For further information and reservations please call Red Funnel on 0844 844 9988 or visit www.redfunnel.co.uk
I received ferry tickets in exchange for this post