Earlier in the week we visited the Next head office in Leicester to have a sneaky peek at their Summer 2014 range for children. Unfortunately, due to the M1 being closed we arrived, extremely late and only managed a quick browse of the new range.
Hanna was really pleased to see lots of blue's in the older girl's range, as she loves blue. There were lots of very cute clothes for both boys and girls, and lots of bright clothes once again for the boys, including a range of football t-shirts in the colours of all the main countries.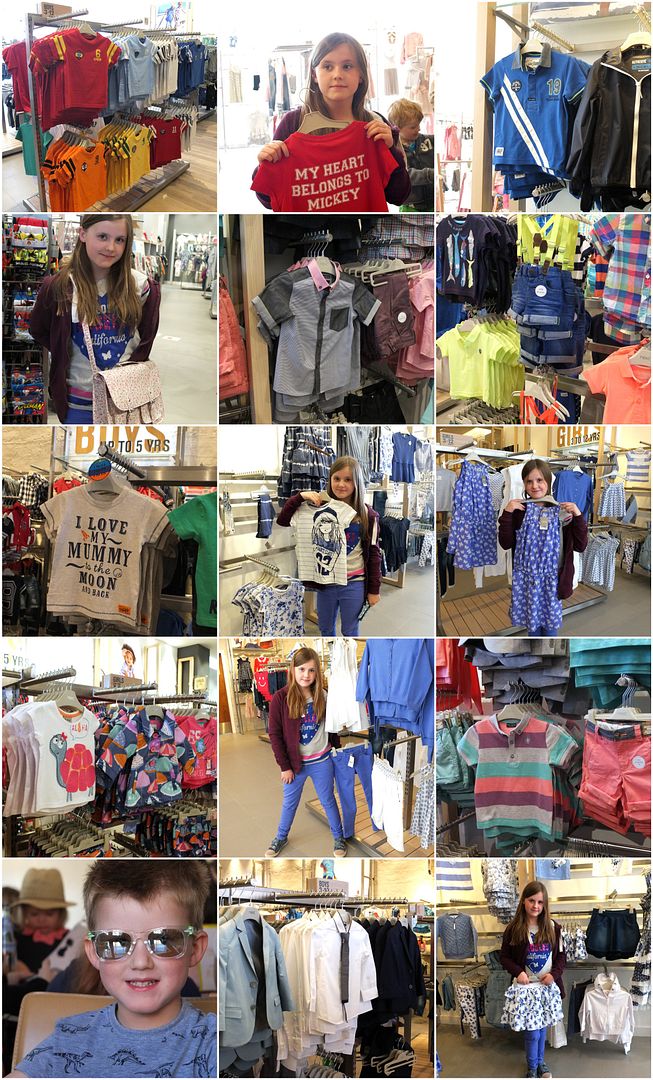 I think someone has her eye on a few new pieces for her wardrobe this Summer!
We received travel expenses to attend this event, along with a giftcard and goody bags.