Hanna and Jack take a packed lunch to school every day, and their lunchboxes can get worn very quickly. I can pop Hanna's into the washing machine but I'm sure it's not supposed to go in there and the inside has suffered a bit from this. It's not possible to put Jacks in as it has cardboard inside it that can't be taken out, so his box isn't easy to clean at all.
We were pleased when we received a couple of new lunchboxes in the post to try, each one quite different to the other.
Hanna decided she would like the first one that arrived as blue is her favourite colour.
The Solvetta Flatbox lunchbox is very different to most lunchboxes. Not only is it made from heat resistant and durable neoprene that is machine washable, but it unzips at each side and folds out completely flat, into your own personal table cloth.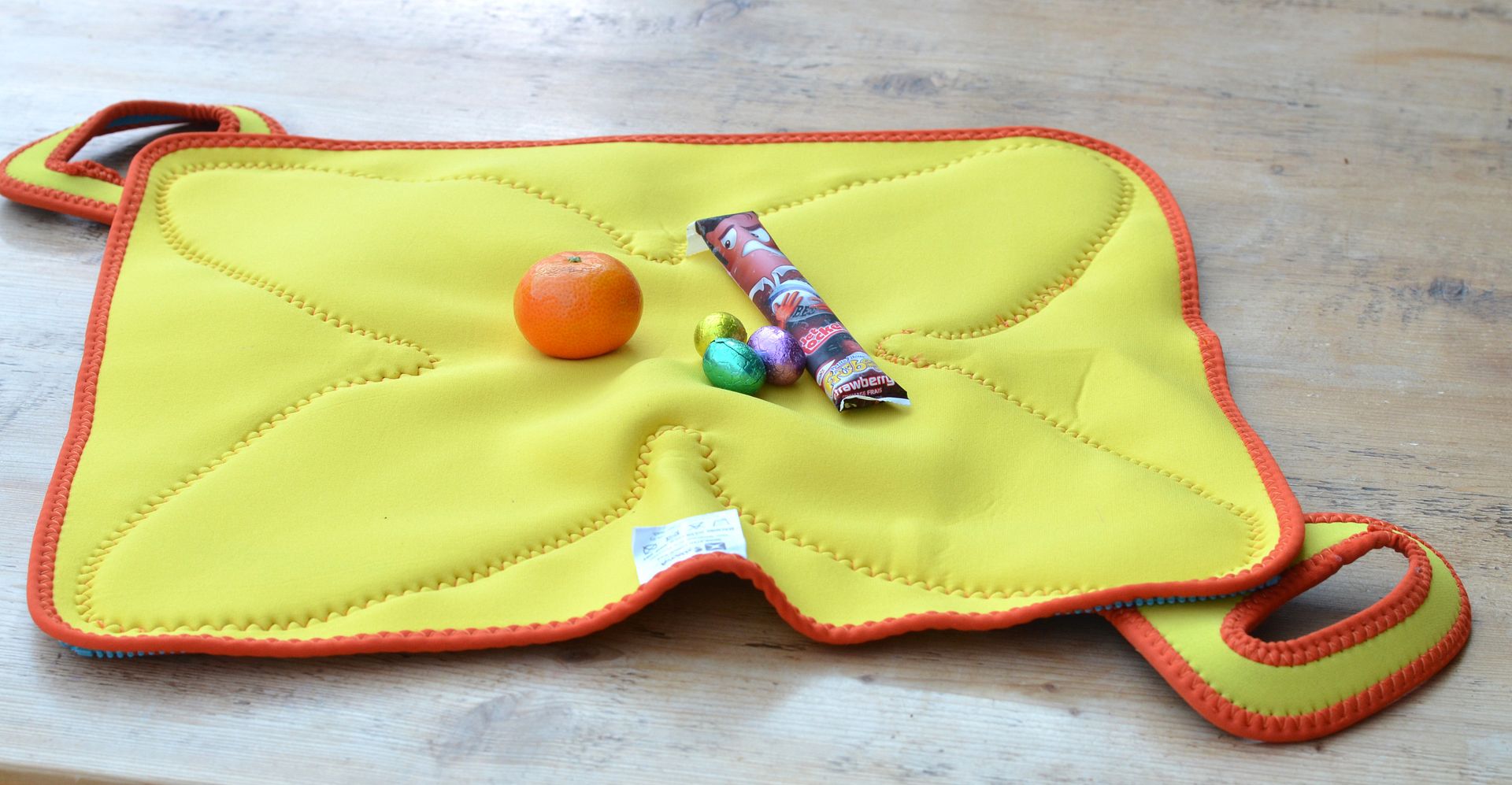 There is plenty of room inside and it is tall enough to contain a drink bottle too. Hanna loves this but doesn't usually unzip all sides at lunchtime, unless specifically asked by her friends. We haven't found it necessary to wash completely yet as it's really easy to wipe clean, without any awkward corners for crumbs to collect. I can see this lunchbox lasting for many years to come.
The second lunchbox that arrived was a Yumbox, which are not yet available in the UK. This is ideal for Jack as he likes to have lots of different things in his lunchbox, but small containers can be quite tricky to open. The Yumbox is really easy to open and is made up of six compartments of varying sizes.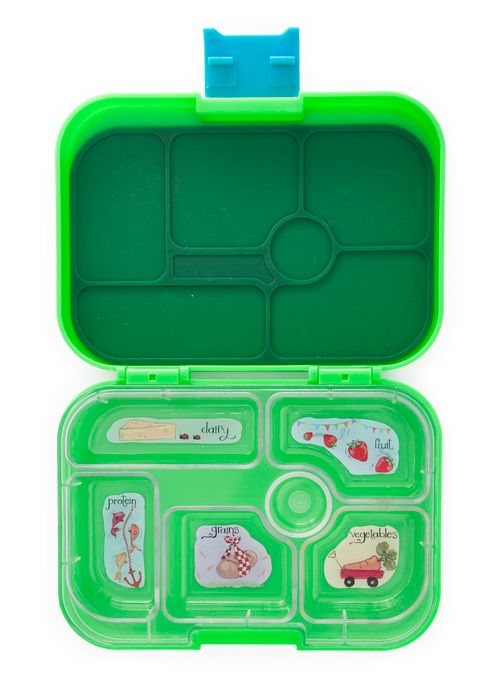 The tight fitting one piece lid means that food won't get mixed up within the box, and it manages to keep yoghurt in one place without leaking over everything else.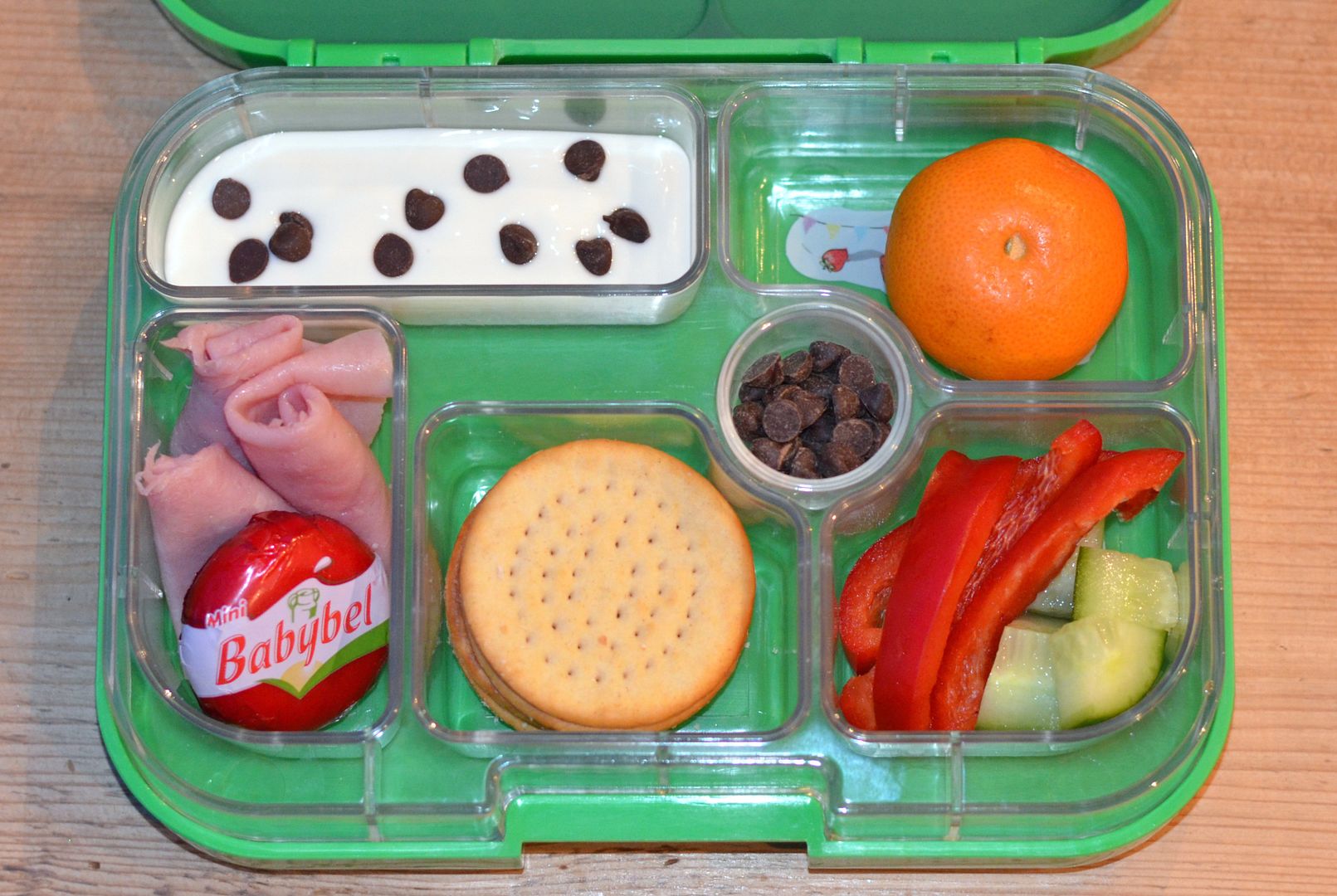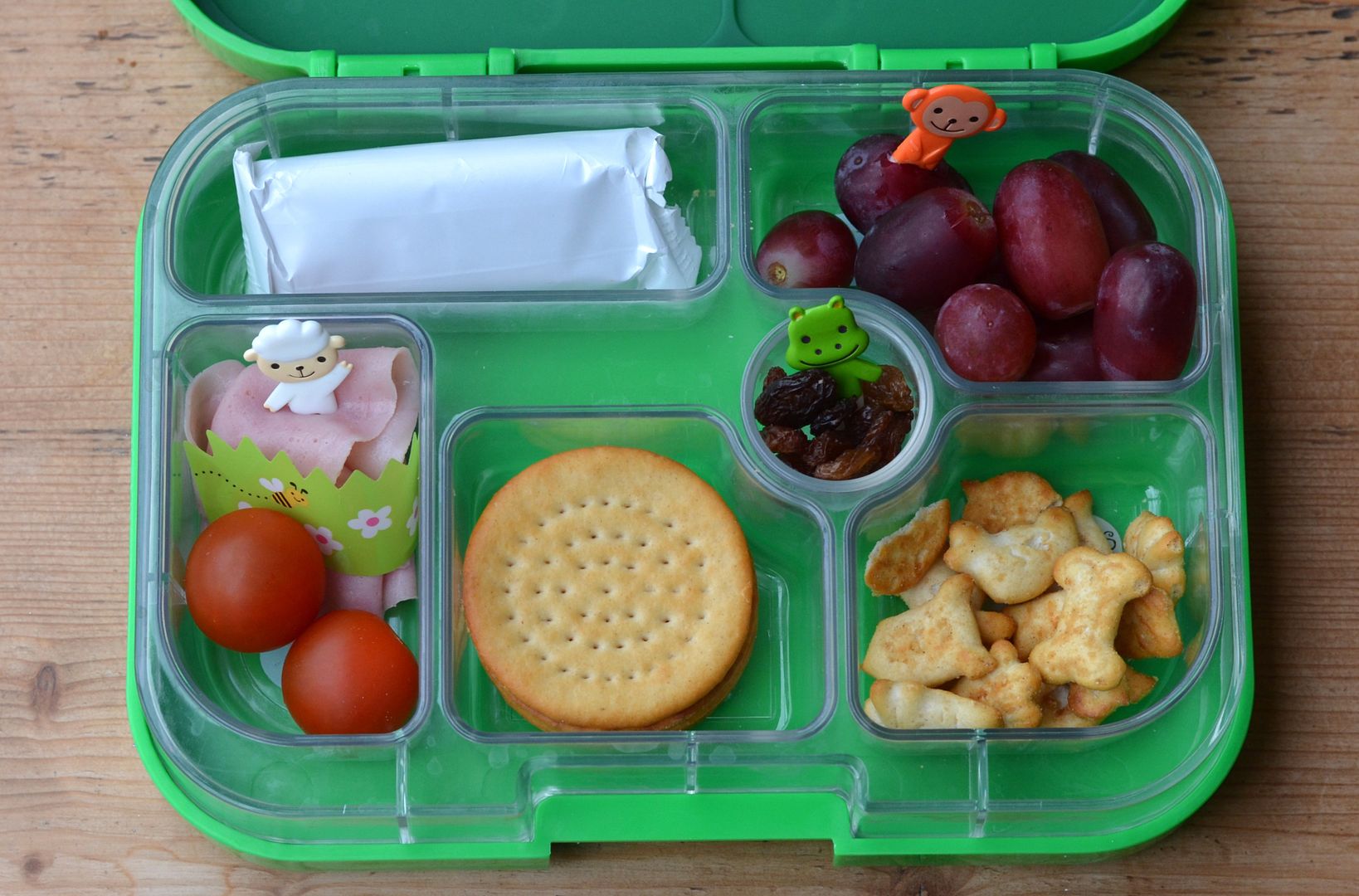 It's easy to wash and fits inside a regular kids lunchbox to make carrying easier. As you can see, I'm not very creative with my Bento lunches but if you are looking for Yumbox inspiration then you should check out the yumboxuk Instagram feed, as well as Eats Amazing who use their Yumbox in many of their Bento posts.
My only issue with this box is that the none of the compartments are large enough to take cream crackers, which Jack likes to take in his lunch, meaning that when he uses this box he has to take alternative [smaller] crackers, which he doesn't like as much (plus they are more expensive than cream crackers). I am also concerned how it would survive a drop onto a hard floor, which is inevitable with kids, but I'm not willing to put that to the test just yet.
I received the lunchboxes for the purpose of this review