The weather we're having at the moment is just gorgeous, not really umbrella weather is it?
Or maybe it is if your umbrella is pretty and lightweight enough that could be used as a sun parasol too.

They let me have a couple of umbrellas to try out but so far they have just been used by Jack in the garden as we are still waiting for it to rain - not that I'm wishing for any of course.
Both umbrellas are available in a range of colours and the heart shaped one is perfect to keep the sun or rain off the bride on her big day, although there is no reason why it can't be used as an everyday umbrella too. It measures approx 110cm across the widest part of the heart.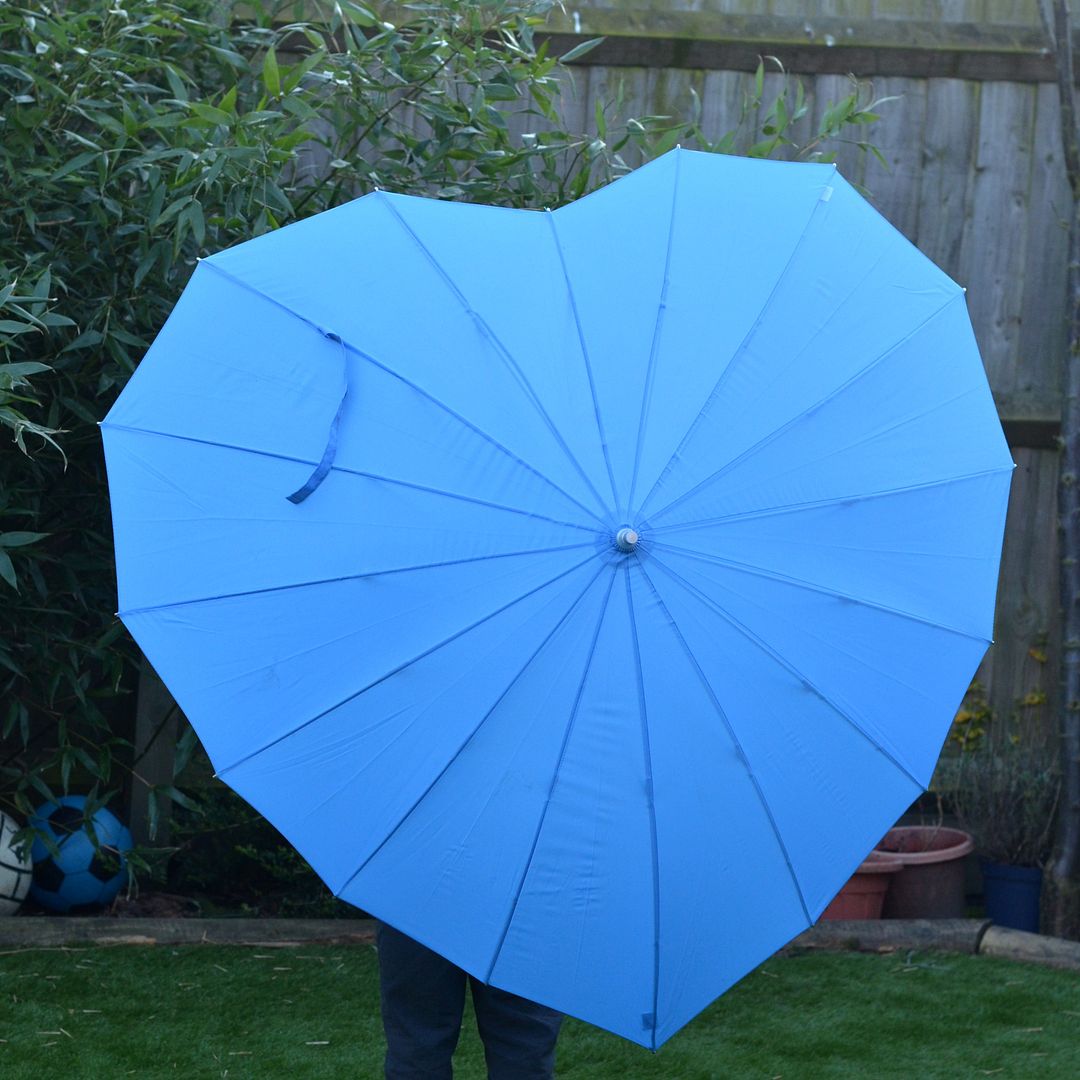 The Duo Umbrella (
measuring approx 150cm x 95cm)
is plenty large enough to keep two people dry (or a small army of Mums standing at the school gate), standing side by side, and I have it on good authority that it works excellently as a sun parasol at festivals.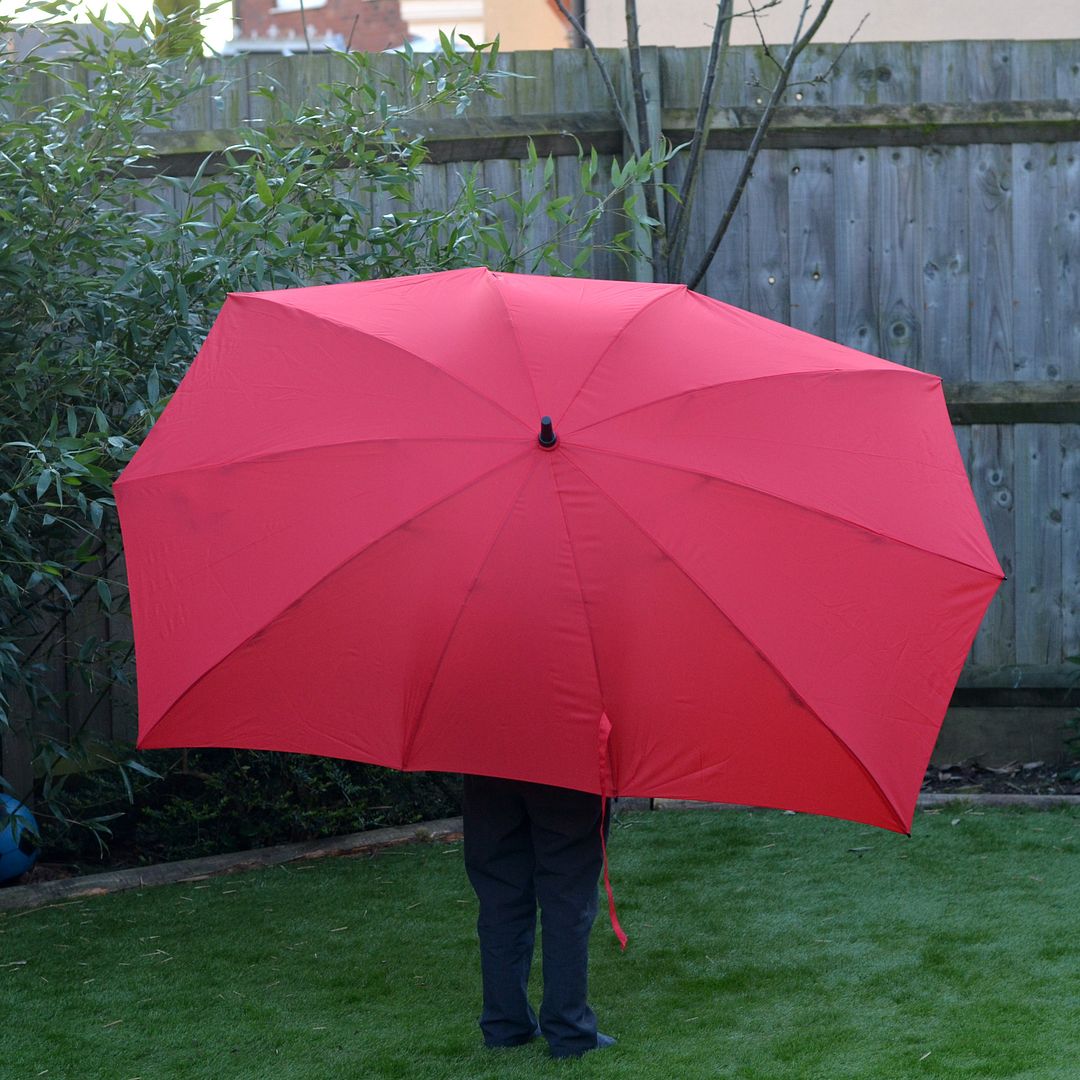 Both umbrellas have comfortable grip handles.
The heart umbrella is priced at £19.45 and the duo priced at £21.95.