I've recently been selected to be part of a blogger challenge with ASK Italian. The campaign is about treating and cooking pasta properly and reminding people that pasta shouldn't just be a backup when the cupboards are bare, but instead be an exciting and creative part of your kitchen.
Pasta is at the heart and soul of every Italian meal and the reason why Italians have crafted over 600 types. In Britain pasta is often taken for granted and this campaign is about putting an end to that .
Observe the ingredients. Honour the bite. Respect the pasta.
My first challenge was a simple one - to take my family to ASK Italian and enjoy a meal. As it was Mother's Day I took the opportunity to ditch my pinny and go a complete day without lifting a finger in the kitchen. The day started with breakfast in bed, and ended with a lovely meal at ASK Italian in Lichfield.
Hanna and Jack had meals from the children's menu which consisted of three courses. There was a set Mother's Day menu but we instead chose to eat from the main menu.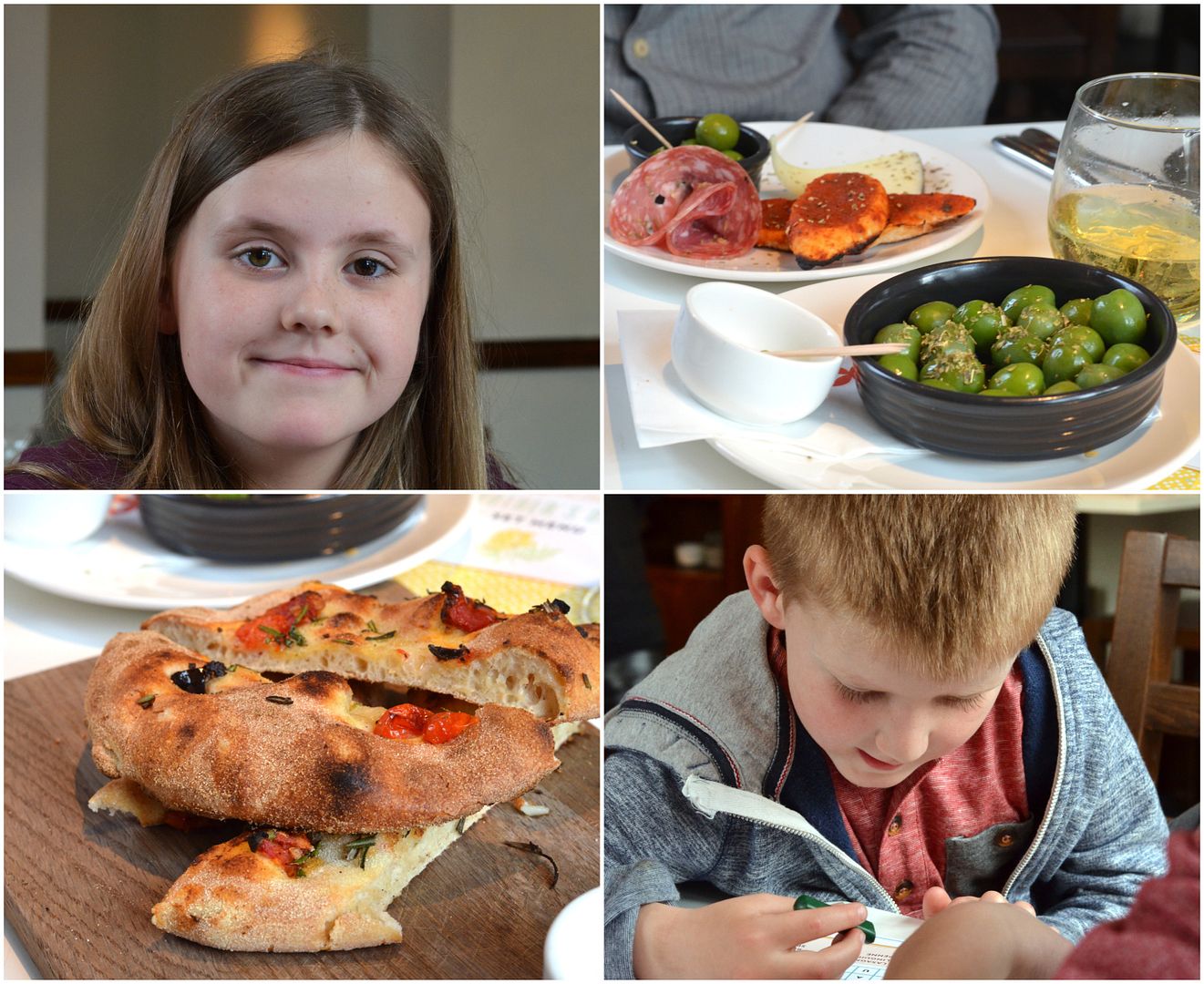 We shared some bread, olives, cheese & meat and Sam had a huge garlic bread with mozzarella on, which was just what a growing 13yr old, who had been running around a football pitch for over an hour, needed.
The children's menu's had activities on, and they had a Mother's Day card to colour in whilst they were waiting for their meal. I often choose pasta or salad in an Italian restaurant but this time chose Fettuccine con Verdure so that I could taste how the experts cooked their pasta! It was absolutely delicious and a dish that I will now try and recreate at home.
We didn't have to wait long for the food and drinks to arrive, and the staff were very friendly. At one point Jack dropped his drink onto the floor, soaking himself and smashing the glass. Someone came over quickly and reassured an upset Jack that it was ok, cleaned it all up and brought Jack another drink, this time with a plastic beaker!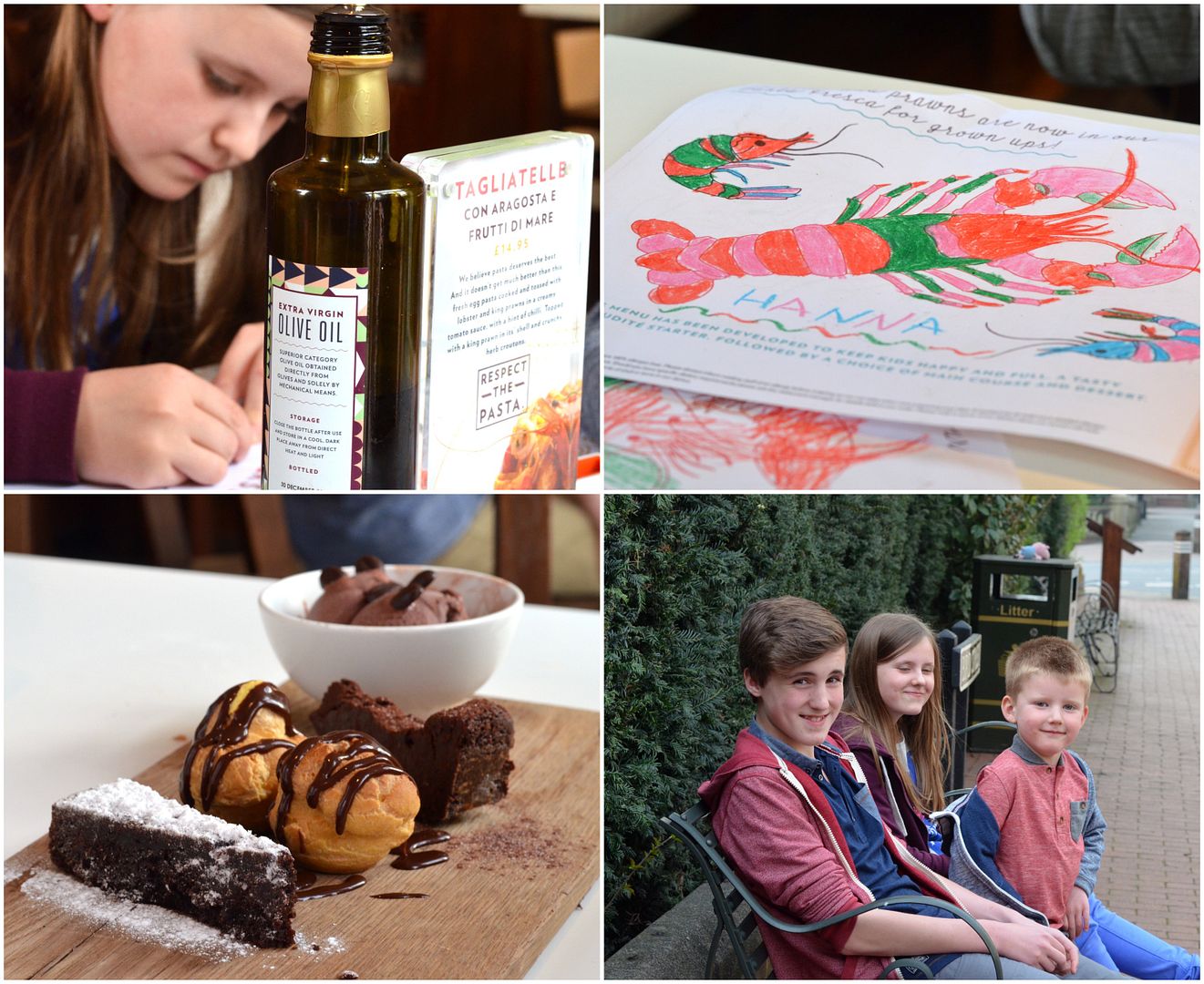 A thoroughly lovely meal that was enjoyed by all of us.
I received a voucher towards the cost of the meal as part of the #RespectThePasta campaign