Earlier in the week my baby boy turned 5. It doesn't seem 5 minutes since I was writing about his 4th birthday party, and not much longer ago than that we were bringing him home from the hospital.
He once again insisted on a football birthday cake and couldn't be swayed into having a much simpler chocolate one. I dusted off my Wilton Sports Ball tin and made a Madeira cake ball. This time I decided to add a surprise of chocolate footballs to the inside by cutting out a section from each half with a round cutter, filling each half with balls and then laying one on top of the other with the help of a sheet of paper which I whipped away.
The ball was then completely covered in chocolate cake covering before covering in fondant icing.
I didn't take as much time with the cutting and laying pieces on as I did last year, and it showed, with many pieces not quite meeting each other. Jack didn't seem to mind though.
At the party the children all played various games involving throwing and kicking balls to win tickets which were posted into a ticket box. They also had a round of pass the parcel and musical statues to wear them all a little bit more before sitting down to eat. They sat down to eat their party food, whilst chatting about poo (as all 5yr old boys seem to do) followed by ice cream and cookies before singing Happy Birthday.
Whilst they were eating, the tickets were counted up before having a presentation where each child was presented with a medal and the top three highest scorers received trophies.
It was lovely to see their happy faces when they each came up to collect a medal whilst the others cheered and clapped them on. All the children were so proud of their trophies and medals.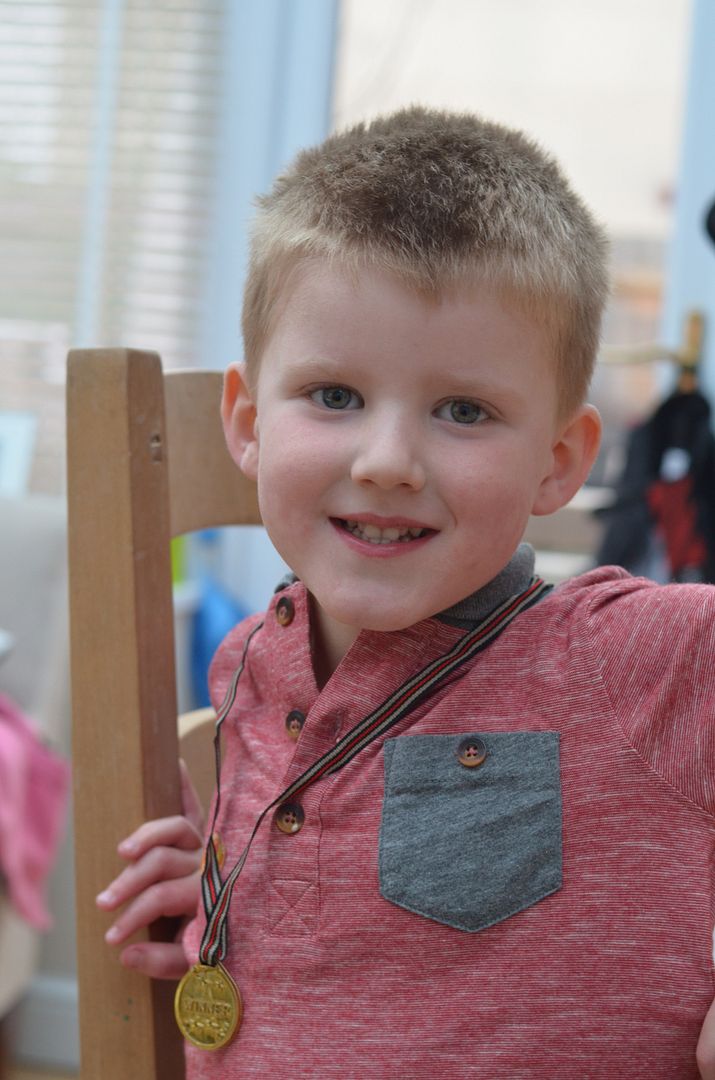 Parties at home don't need to be stressful or expensive, but they can be exhausting. It's all worth it though to see their happy faces.
I was provided with party plates, cups & napkins in the I Love London theme along with straws, ice cream cups, trophies and medals from dotcomgiftshop.