Kids love fun food and one way to make it fun is by cutting it into shapes. The Pop Chef from Character Online is an easy and fun way to cut foods into shapes.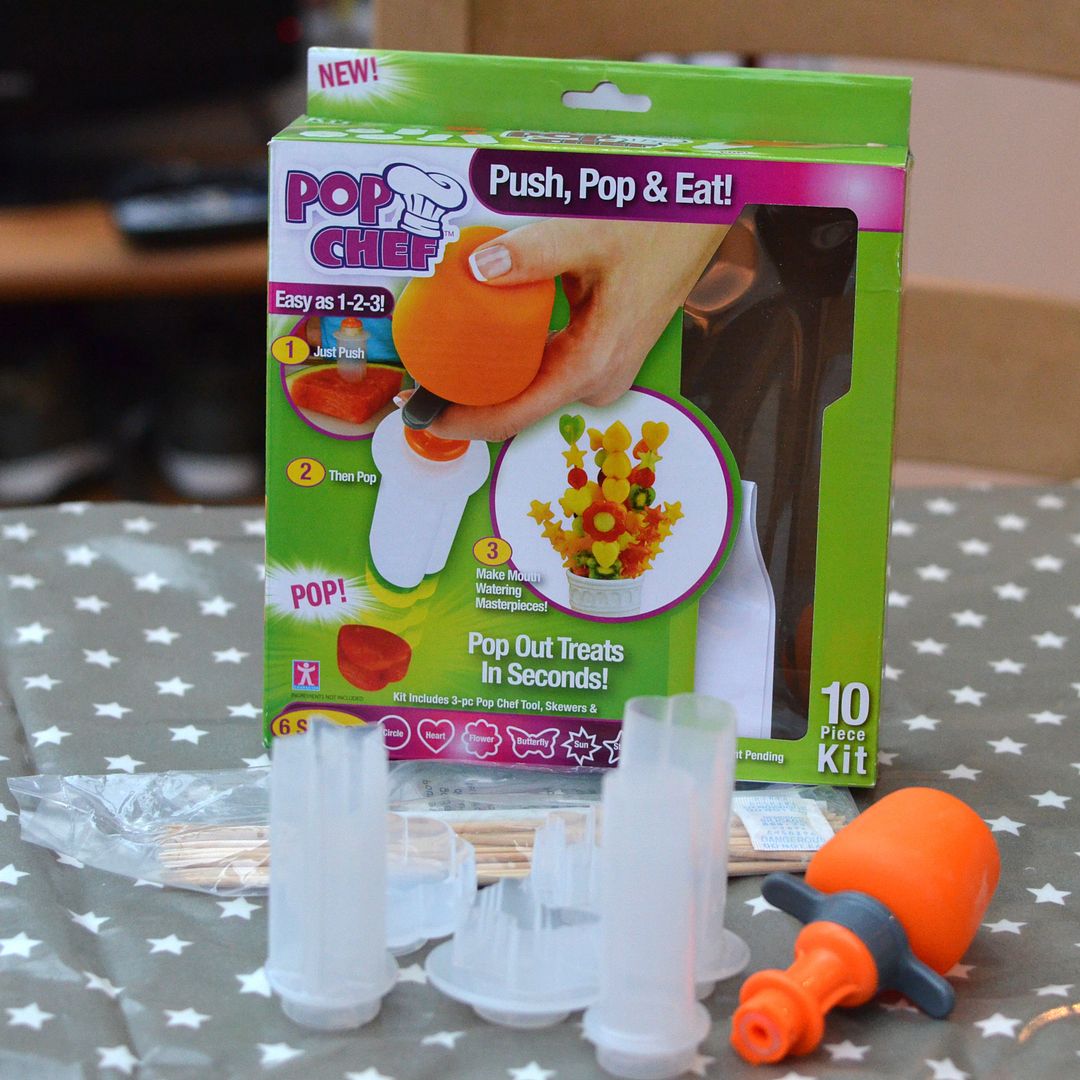 The kit comes with the pop tool, 6 shaped cutters (heart, star, circle, flower, butterfly & sun) and some wooden skewers. To use it you just attach a cutter to the end of the tool by twisting it on and then press into your fruit, vegetable, bread or whetever else you are using. To release the cutout shape just push on the rubber end of the tool - we found that melon popped off relatively easily but potato and butternut squash needed a firmer push - just watch out for flying vegetables as they can come out with quite a force!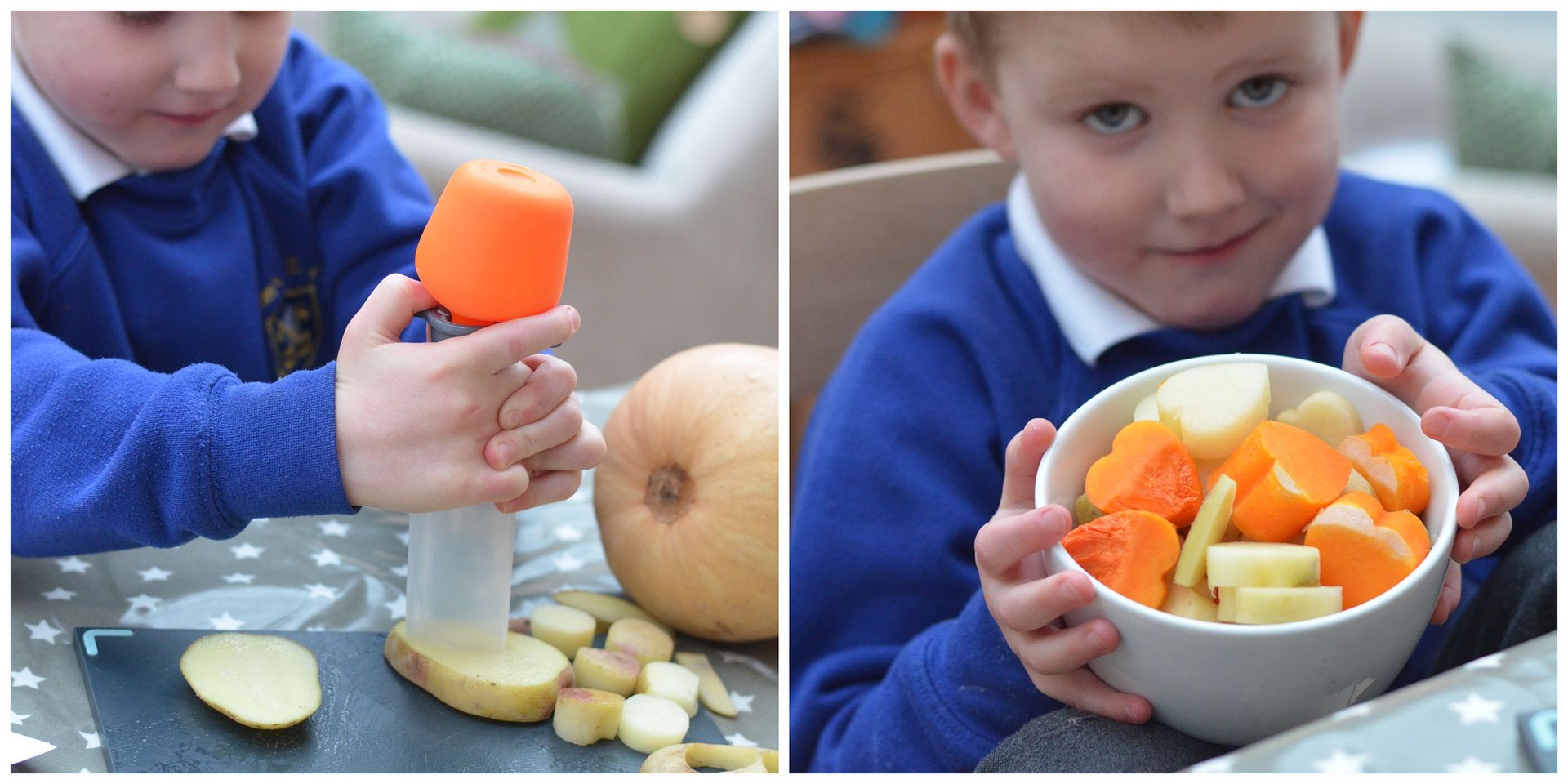 First of all we cut hearts from potato and butternut squash (it was Valentines Day), brushed them with olive oil, sprinkled with rosemary and baked them in the oven.
We did the same with melon and Jack threaded them onto skewers.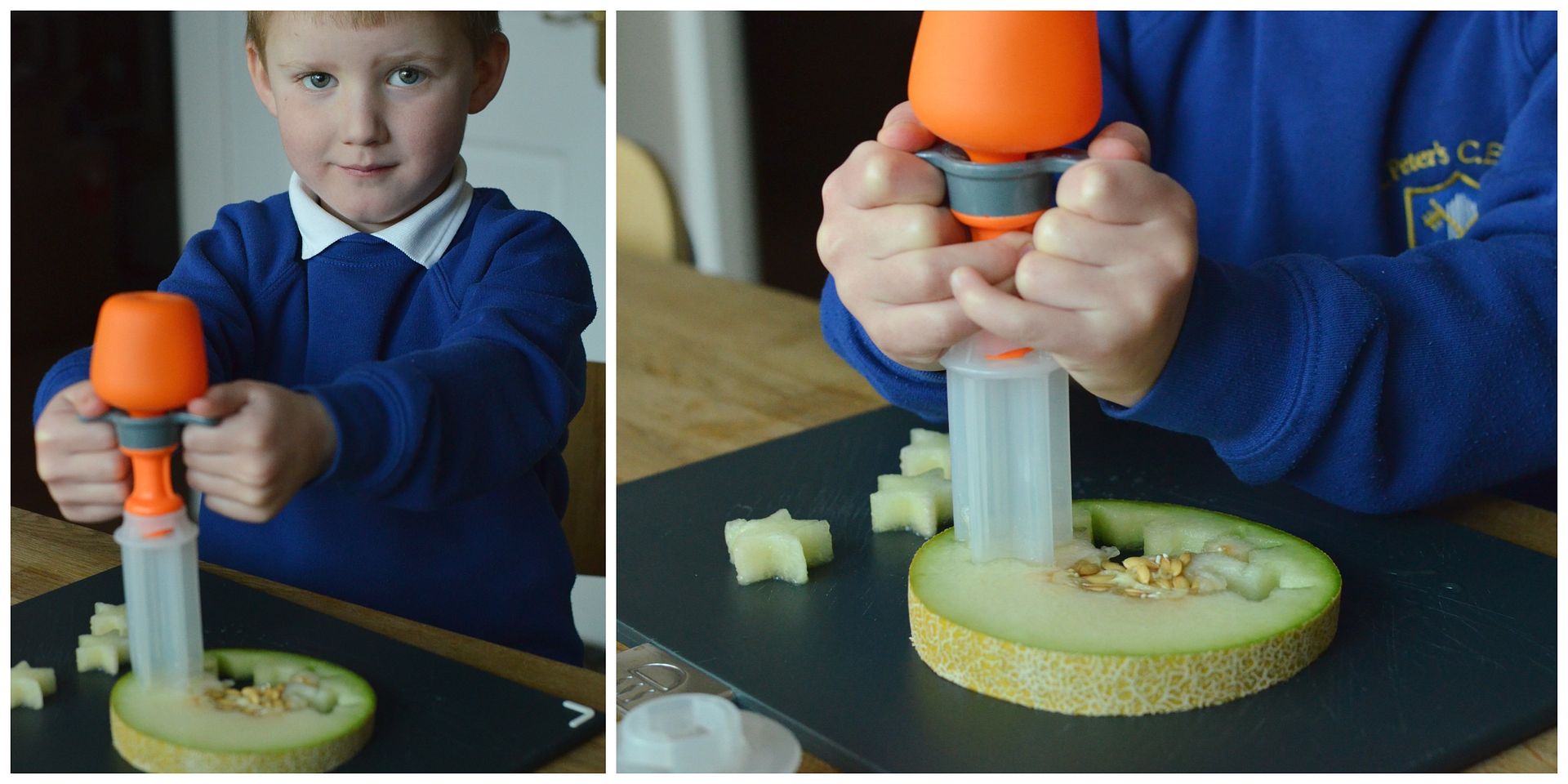 The Pop Chef was great fun to use and is a handy tool for making lunchbox foods more exciting, as well as being able to create fruit skewers or fancy sandwiches for a party. At just £9.99 I think it's a great way to get kids into the kitchen and the kit would make a lovely present.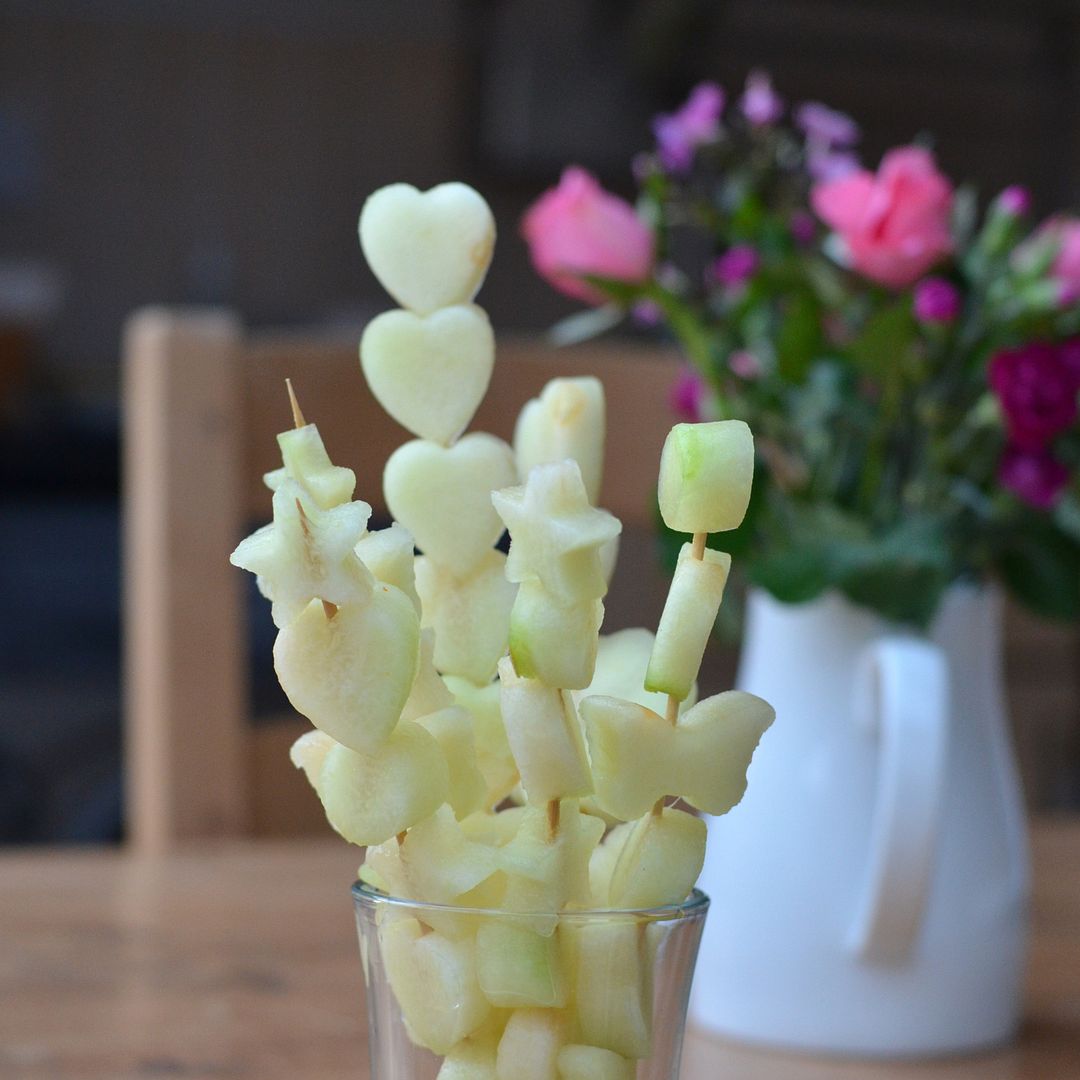 we were provided with the Pop Chef for the purpose of this review