Last week I received that great news that myself and Jack will be attending the Little Fun Fest 2014 as blogger extraordinaire's. (Well I am the blogger, he's just going along for the fun).
Little Fun Fest is returning for the second year at Red House Farm, Dunham Massey (nr Altrincham) on 5th & 6th April and promises to be a great day out.
Not only is Red House Farm a great venue in itself, with climbing wall, barrel train ride and play areas, but there will also be a funfair and big top tent with the delights of Alex Winters, Dr Ranj, Harry Potter team, Baby Ballet, Starkidz Entertainment team, Mr Yipadee, Cat

Sandion, puppets, characters and story time (and much more).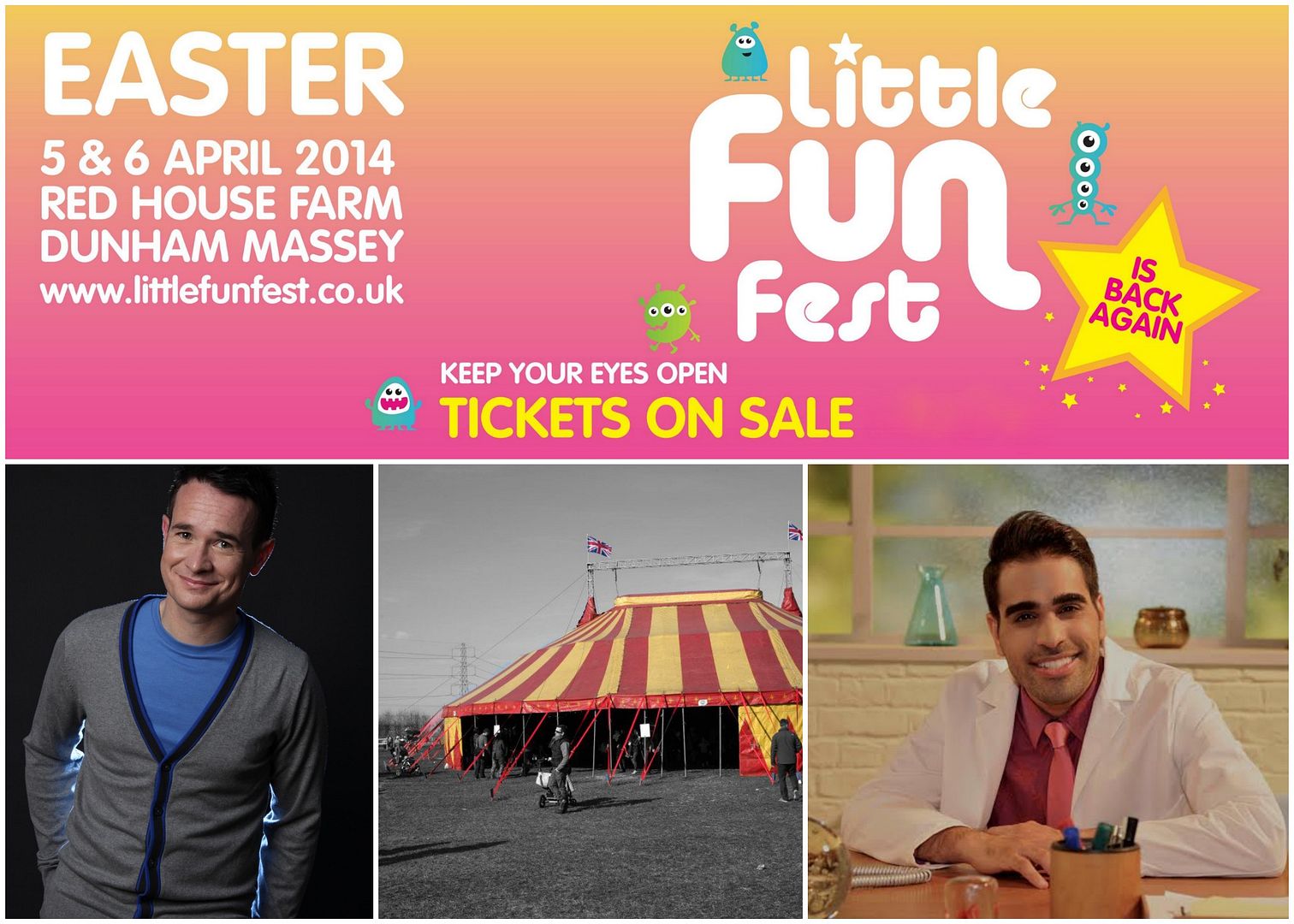 I'm sure the event will be very popular so don't hesitate and get your tickets now.