I am so excited to be part of this 'big thing' that the amazing Team Honk have organised for this year. Between this month and January there will be a relay of bloggers, their friends, family and anyone else that they can persuade to join in, hopping, skipping, jumping, running, cycling and swimming (along with a few other weird & wonderful modes of transport) from Lands End to John O'Groats, covering a staggering 3000 miles.
My little piece of the journey will start in Cannock on 15th February where I will pick up the baton from a fellow blogger, Emma, and take it home for the evening. I haven't figured out how I'm going to be picking it up yet but however that is I'm sure we (myself & my new mate baton) will be requiring a quick pit stop at the local before taking to our beds for the night.
On 16th February myself & Fi from Childcare Is Fun will be escorting the baton 8 miles by bicycle accompanied by a crazy bunch of friends before catching a train & travelling 110 miles cross country to Peterborough to hand it on to the next leg.
Now, I know we are only cycling 8 miles (well we are, the others have to cycle back again, hehe), but it's been a while...the state of my poor bike can prove that..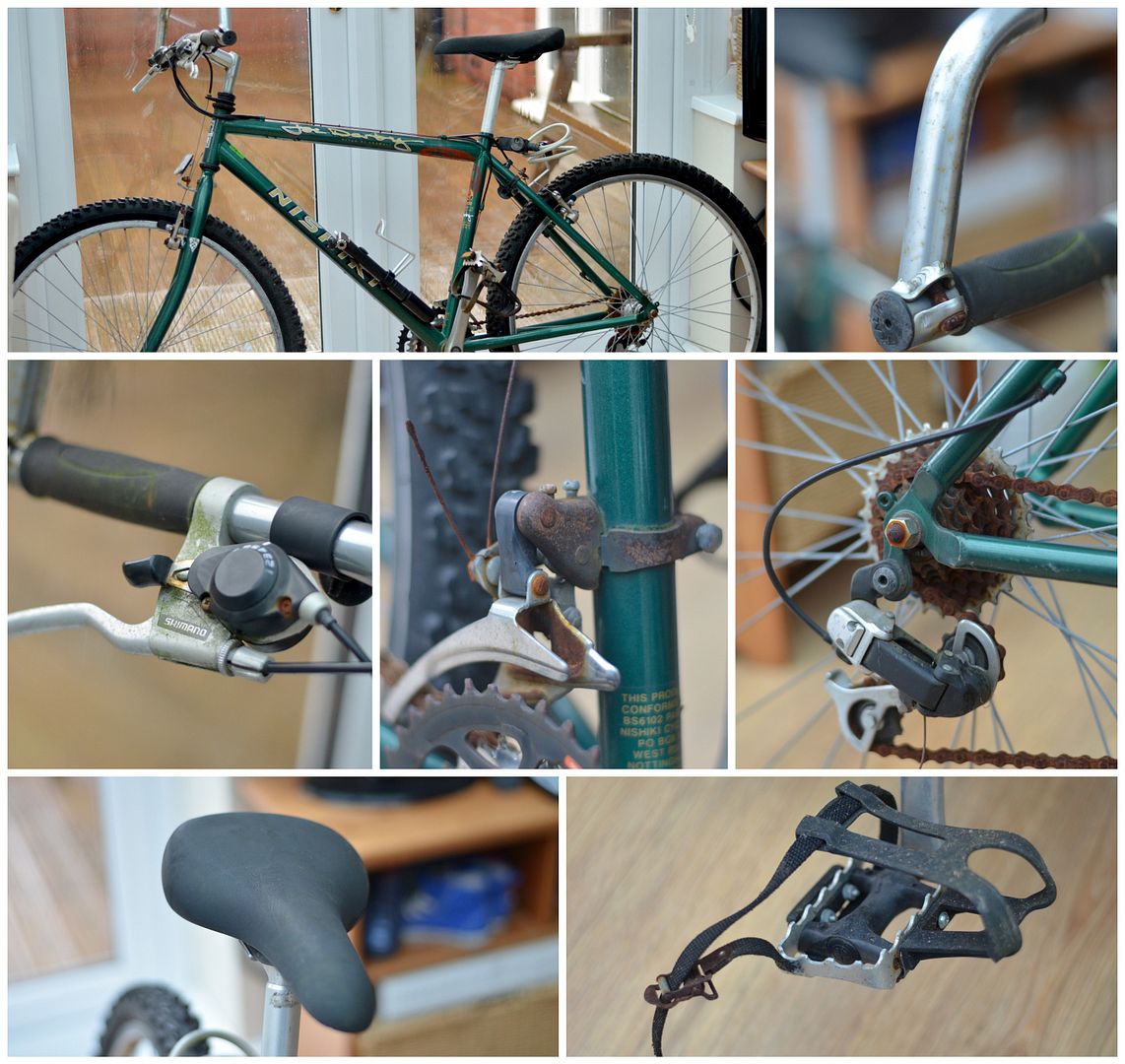 It's been extremely neglected, spending winters alone, unloved in the garden. I am now on a mission to love my bike once more, fill those deflated tyres and grease that rusty chain. Me & that bike have been together for 16 years and covered miles and miles of ground, so I'm not about to give up on it now in favour of a new shiny one (but if anyone was offering I may reconsider.... )
It's not only the bike that needs to get in shape, as I do too, but I had porridge with banana & raspberries for breakfast this morning, go me!
If you want to check out the Team Honk Relay route you can find it here, along with details of Facebook groups that you can join if you can offer a helping hand to any of the areas.
If you would like to sponsor us you can find our Birmingham team sponsor page here.
The first ever Sainsbury's Sport Relief Games take place from Friday 21st to Sunday 23rd March 2014. The public can join the fun and games by running, swimming or cycling their way to raising cash at over a thousand venues around the country, including the landmark events at Queen Elizabeth Olympic Park.

As one of the biggest fundraising events, Sport Relief brings the entire nation together to get active raise cash and change lives. The money raised by the public is spent by Comic Relief to help transform the lives of some of the poorest and most disadvantaged people both at home in the UK and across the world.