Next week (from Sunday 26th January until Saturday 1st February) is Farmhouse Breakfast week, an annual celebration championing the importance of breakfast. It is run on behalf of arable farmers to raise awareness of the benefits of eating a healthy breakfast and demonstrate the wealth of wonderful breakfast produce available around the country.
To encourage The Crazy Kitchen family to get involved we were sent a hamper of breakfast goodies to ensure that we started our day the healthy way.
The hamper included some recipes to start us off and here's one that caught my eye,
Oaty Chocolate Mocha
- serves 1
1/2 tsp coffee granules
1 heaped tsp drinking chocolate
2 tbsp oats
300ml semi skimmed milk
Place the coffee, chocolate and half the milk in a small pan and bring to the boil

Transfer to a blender with the remaining milk and puree until smooth
I made mine with a shot of espresso, cocoa powder instead of drinking chocolate and skimmed milk. It was such a creamy drink you wouldn't realise it was made with skimmed milk. I had it for breakfast and I didn't feel at all hungry until well after lunchtime.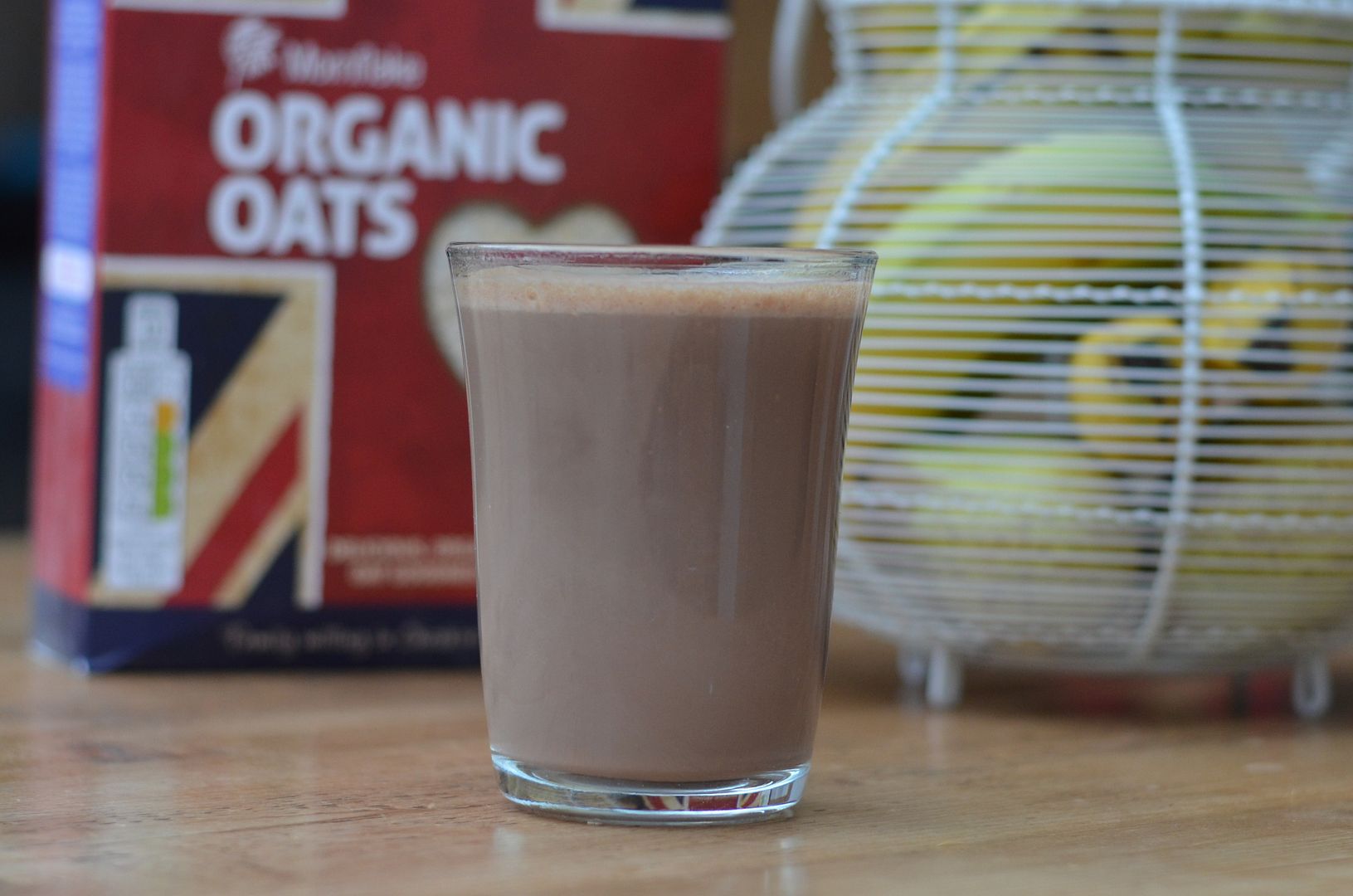 Everyone in the family eats breakfast at different times so I've also made some overnight oats in a large batch in the fridge which they can all hep themselves to a bowlful in the morning.
Cinnamon & Mixed Fruit Overnight Oats

- makes approx 6 servings
250g Oats
50g chopped dried apricots
100g chopped dates
50g dried mixed fruit
40g dried cranberries
1 apple, grated
1 tbsp cinnamon
approx 1100ml skimmed milk
Mix all of the ingredients together, cover and store overnight in the fridge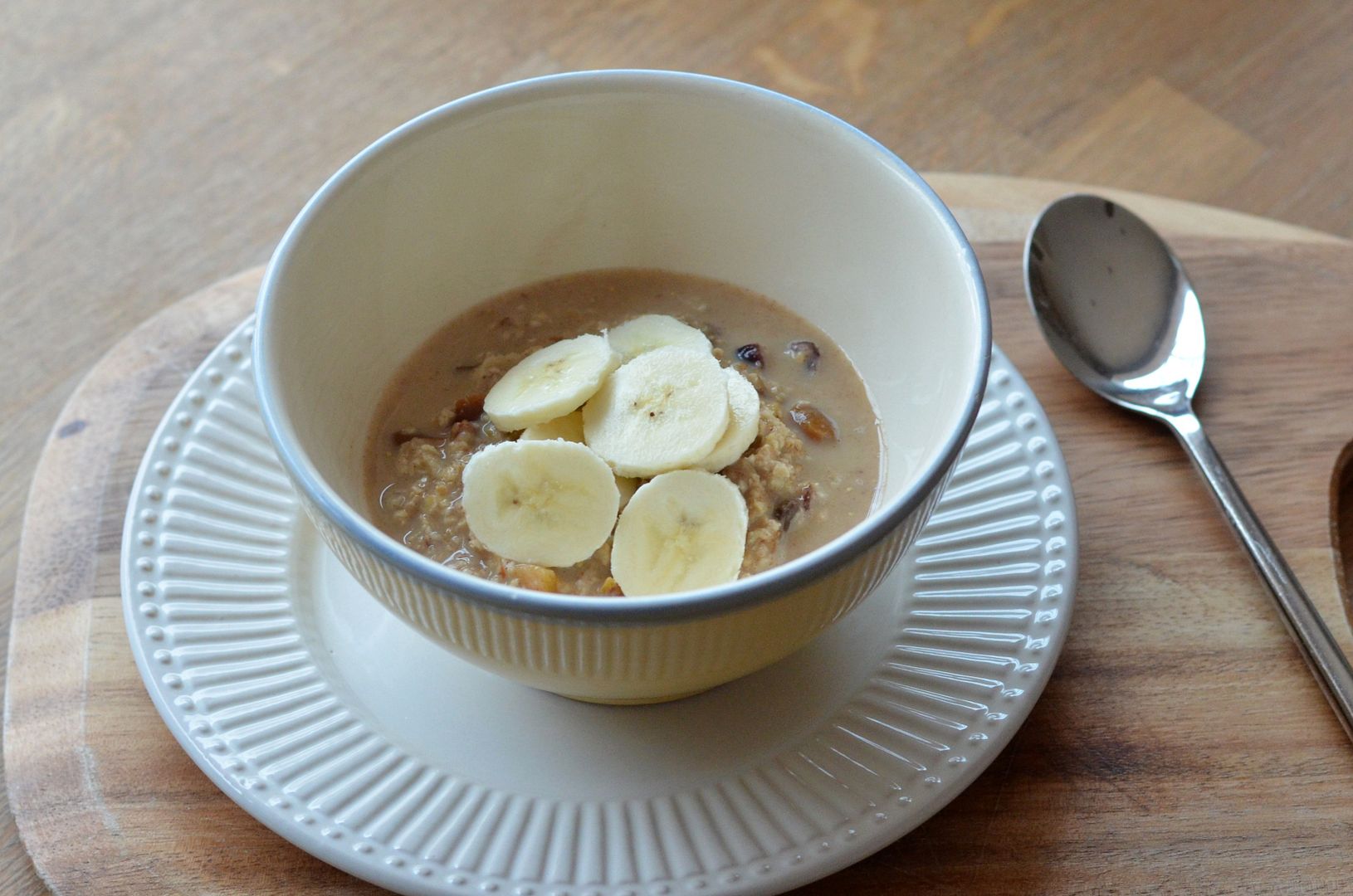 You can make this in any quantity you like, adding whatever dried fruits and nuts that you like too - I used whatever I had in my cupboards
It can be served warm or cold, as it is or with yoghurt and/or fresh fruit on
You can find lots of breakfast facts, tips and nutritional advice at www.shakeupyourwakeup.com, along with details of events and promotions taking place across the country to celebrate Farmhouse Breakfast Week. I will have more recipes coming up too so be sure to keep an eye out.
During the week @breakfastweek will be holding the Best Home Breakfast competition and asking people to share pictures of their breakfasts online using #BreakfastWeek. This is an extension of the Best Breakfast Awards which are currently running to find the best breakfast dish at venues across the country.
I was sent the hamper to encourage me to join in with Breakfast Week