I was delighted to be offered the chance to review a meat hamper from Country Valley Foods as we probably only eat meat 3 maybe 4 times a week and tend to stick to the same pork loin steaks, chicken and mince each week. With three fast growing kids I very rarely buy steak or lamb and tend to stick to cuts of meat that can be added to a 'one pot dish' and bulked out rather than cooking traditional meat and two veg dinners.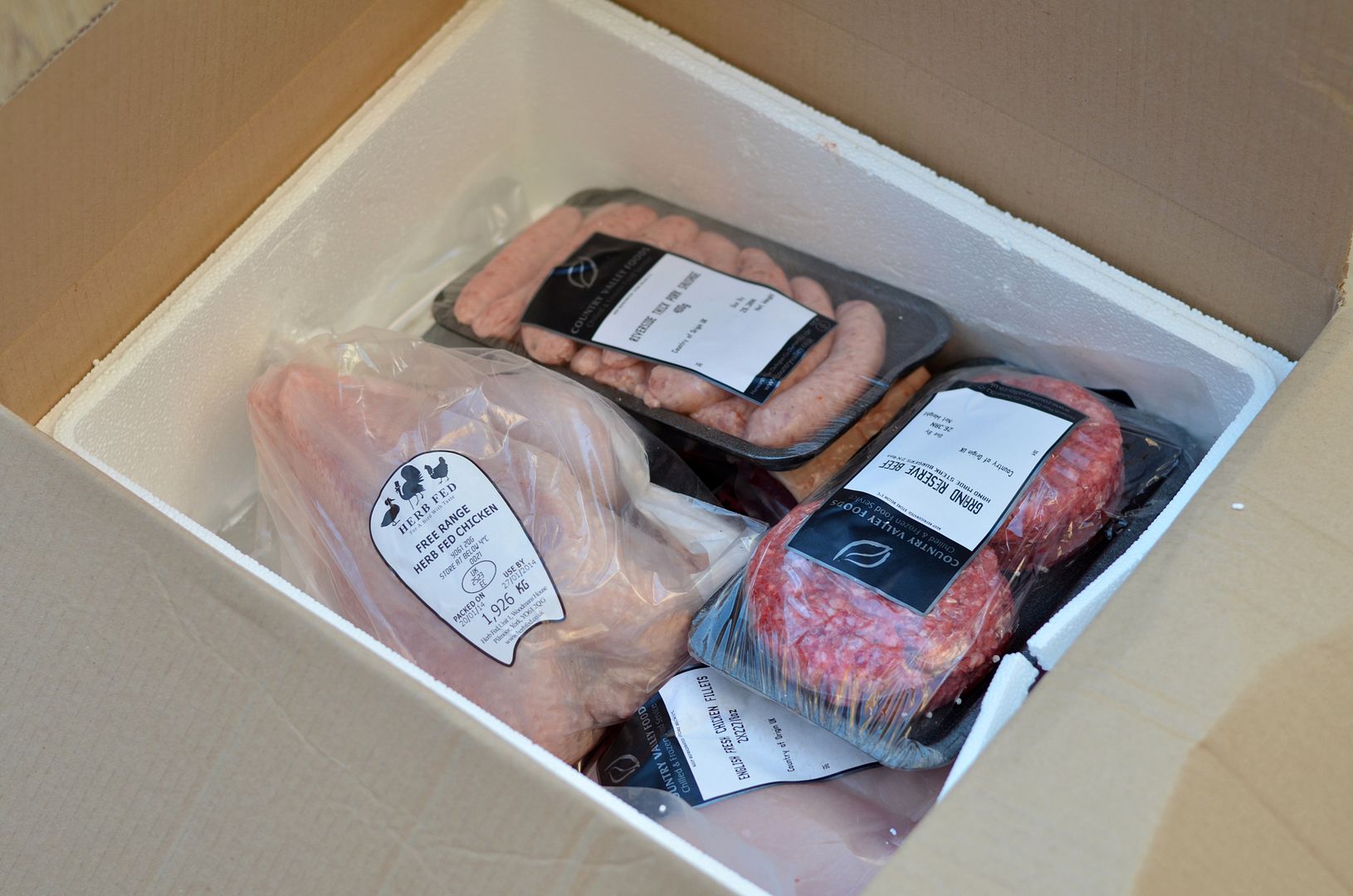 The Premium Meat Box Hamper arrived in a morning delivery as promised, and was packaged in a polystyrene box inside a cardboard box. The meat was well chilled and the ice packs still fully frozen when it arrived. Each meat package was individually labelled and had 4 days left until the best before date so I refrigerated the items that we would eat over the next few days and placed the rest in the freezer.
Contents of a Premium Meat Box Hamper include :
2 x 6oz Grand Reserve Centre Cut Sirloin Steaks
1 x 500g pack of Grand Reserve Steak Mince
1 x 1.3kg Whole Herb Fed Chicken OR 1 x Cornfed Chicken
4 x 8oz Local Pork Sirloin Steaks
2 x 8oz English Fresh Chicken Fillets
4 x 4oz Grand Reserve Steak Burgers
1 x 450g pack of Riverside Thick Pork Sausages
2 x 4 Rib Grand Reserve French Trim Racks of Lamb
I selected the chicken as the first item I would cook and decided to pop it into the slow cooker whilst I went out for a bike ride. I smothered it in smokey chilli paste, slashed the skin a few times and placed it in the slow cooker with a couple of onions and cloves of garlic. This chicken was a little tricker to squeeze into my small slow cooker than my usual chickens and I had a little fight on my hands, eventually breaking his legs to get him in.
Cooked for around 3-4 hours the chicken came easily away from the bone. I sliced some of the breast up, tossed it with roasted potatoes, green beans, broccoli and a balsamic dressing and served with some crispy chicken skin on top.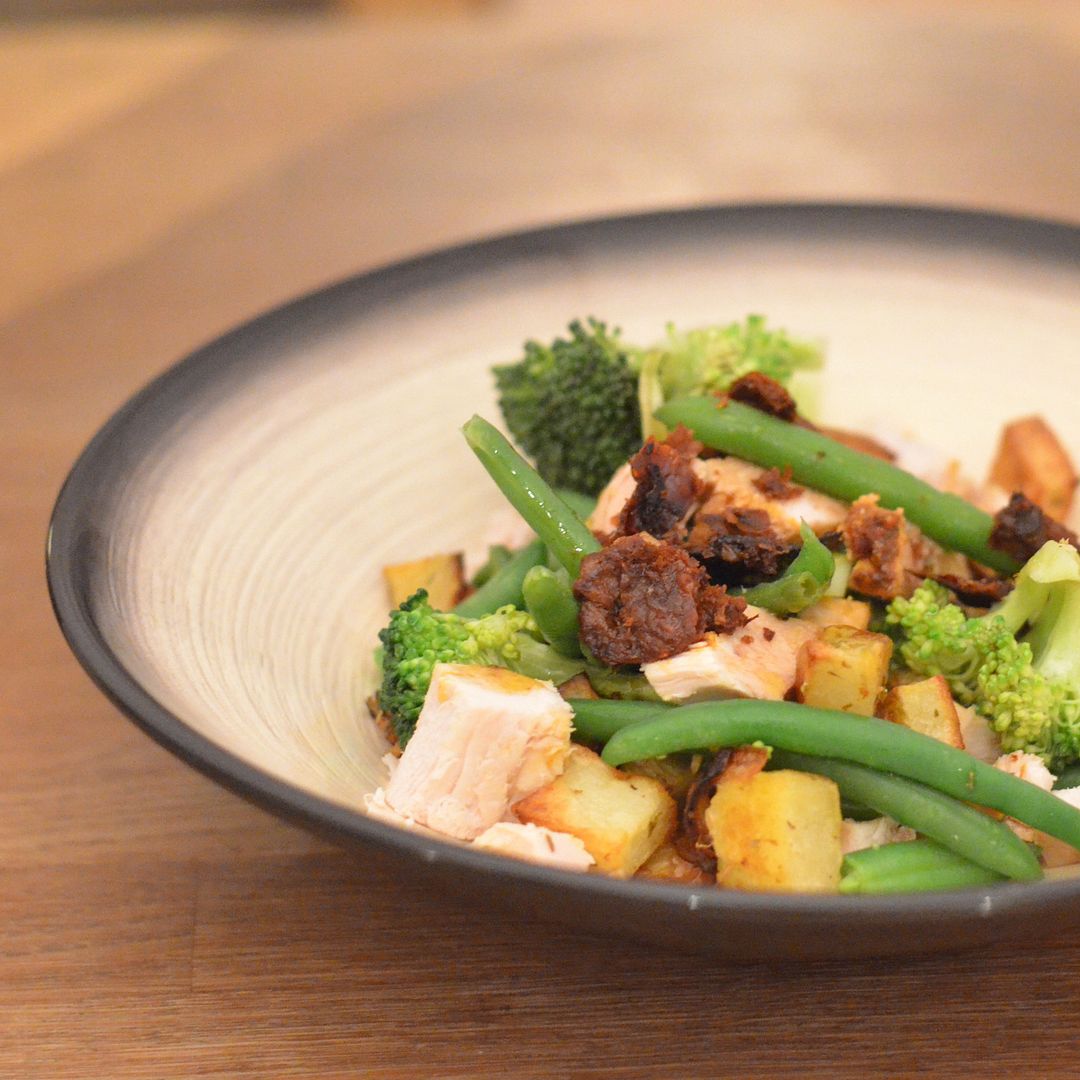 The carcass was placed back in the slow cooker with extra water to make a stock which I used to make a risotto.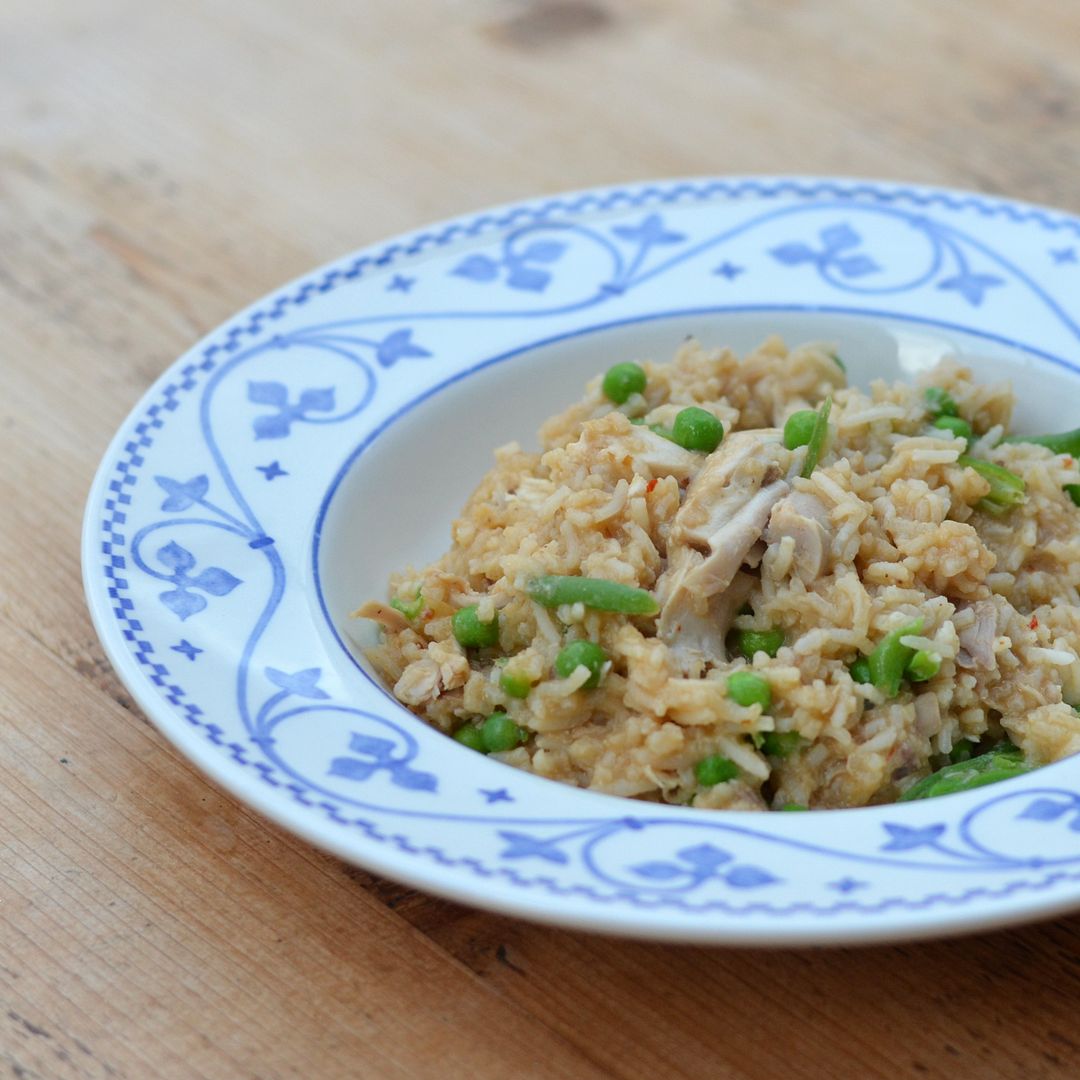 More recipes and meal ideas coming up soon....
I was sent the meat hamper for the purpose of this review. It sells for £50 but currently has £5 off.