Although I like to try and cook meals from scratch every night, in reality it's not always possible, and we do, on occasion, eat beans on toast, jacket spuds and beans and fishfingers from a packet. Once a week I usually make a curry from a jar (shock & horror that a food blogger makes curry from a jar!) so when I was asked if I wanted to receive a hamper of goodies including a jar of a new sauce from the 'Tonight' range of sauces I was more than happy, especially this week when there is so much going on.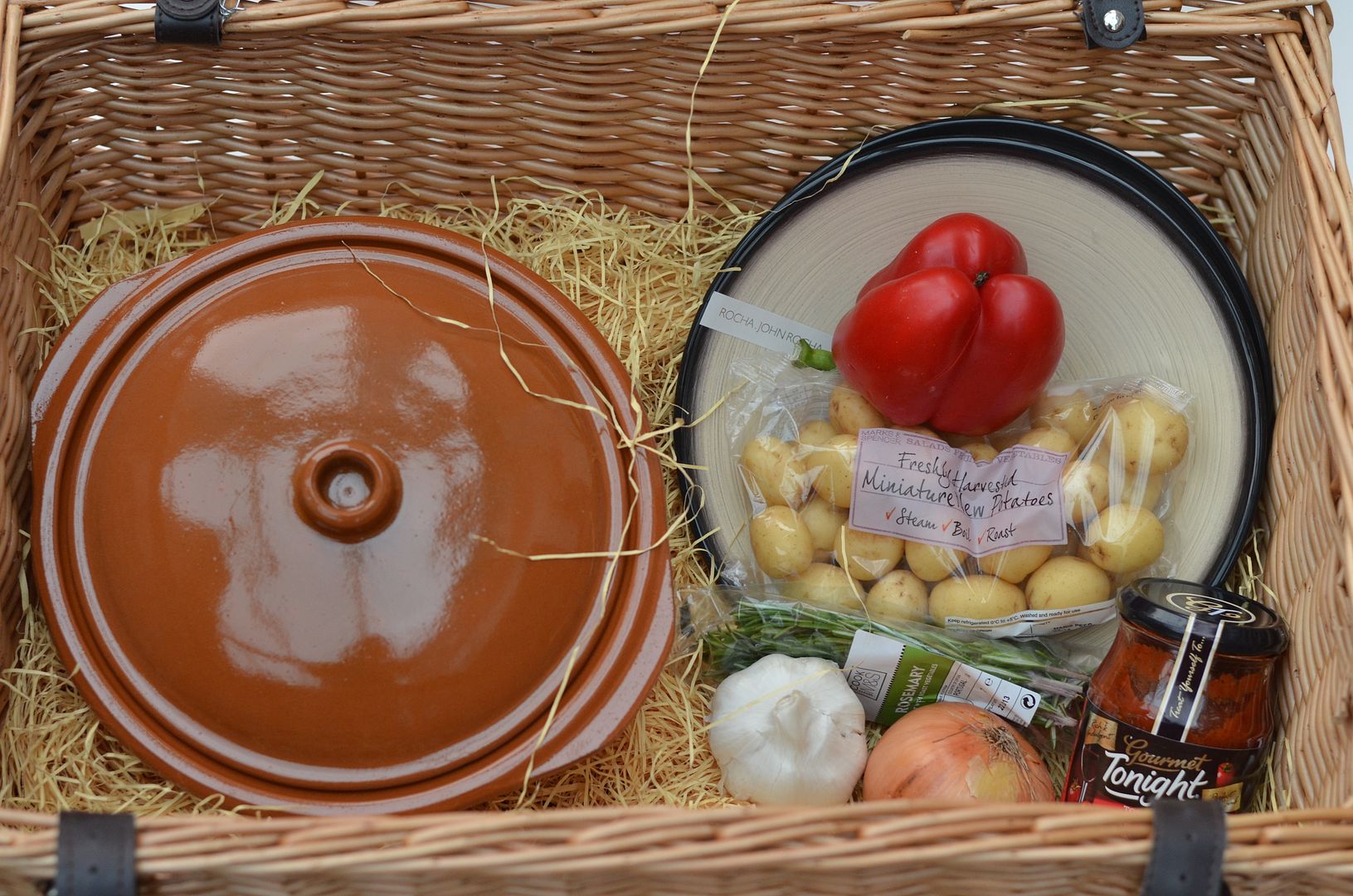 Inside the hamper was a cooking pot, some gorgeous Rocha John Rocha serving bowls, a jar of Gourmet Tonight tomato, red wine & smoked paprika sauce, some fresh ingredients and a lovely bottle of wine (hmmm no wine in the picture, who nicked my wine?)
The recipe for Gourmet Andalucian Lamb Casserole called for 450g of diced lamb, of which I had none so decided to substitute with chicken instead, otherwise we wouldn't be able to try it out until after Christmas.
All I did was add the chicken, chopped onion, chopped red pepper and jar of sauce to the lidded cooking pot and placed it in a 190C oven for around an hour, as easy as that.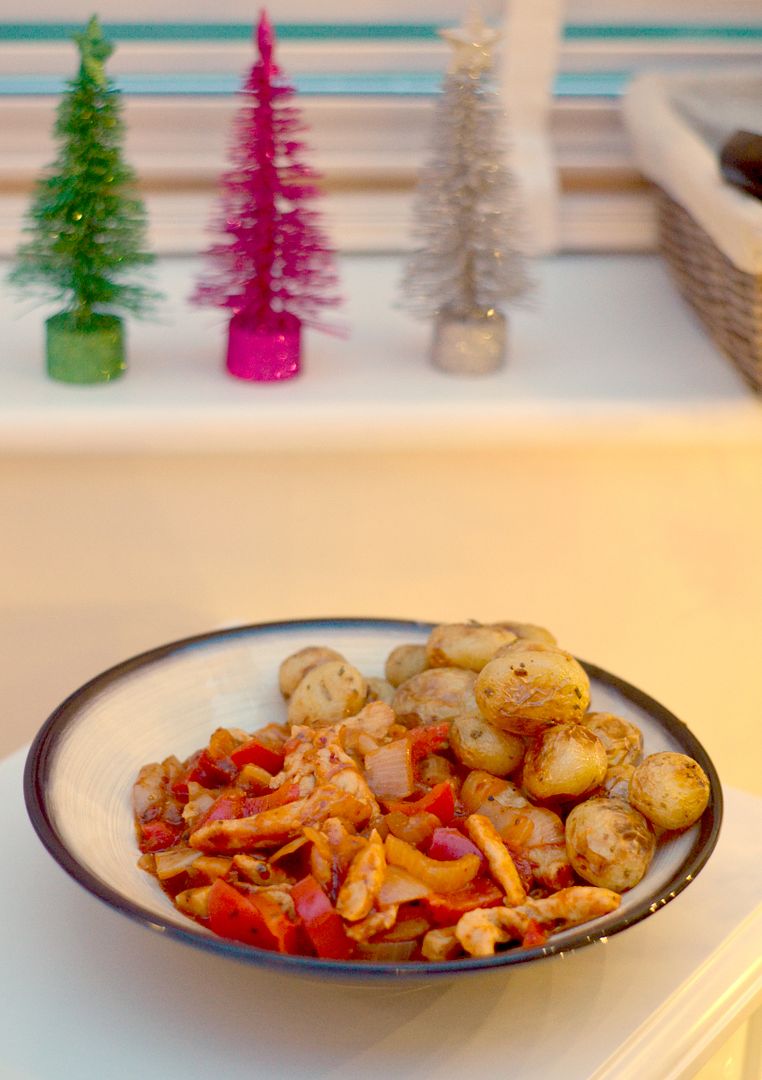 Served with Rosemary and Garlic roasted new potatoes it was delicious, and a big hit with the family too.