Sometimes you have unexpected or last minute guests drop in over the Christmas period and it's always nice to offer them a little something to eat as well as a drink.
Here are a couple of suggestions that are nice and easy based on a couple of items that I received to review.
Firstly I received some pastry cases from Pidy and used the spoons to hold some cheese and chilli jam - a nice way to offer your cheeseboard.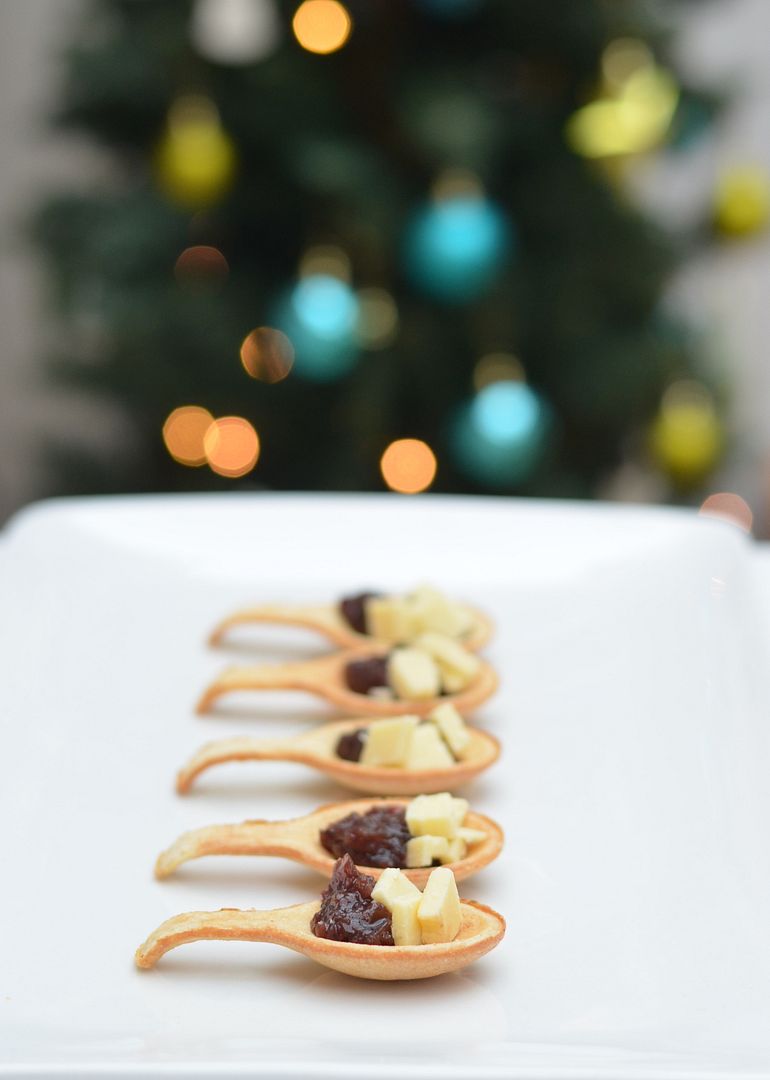 I then received some sausages from Heck and simply cut each into four with a pair of scissors and roasted them in the oven for 30 minutes and served with a sweet pepper sauce and cocktail sticks.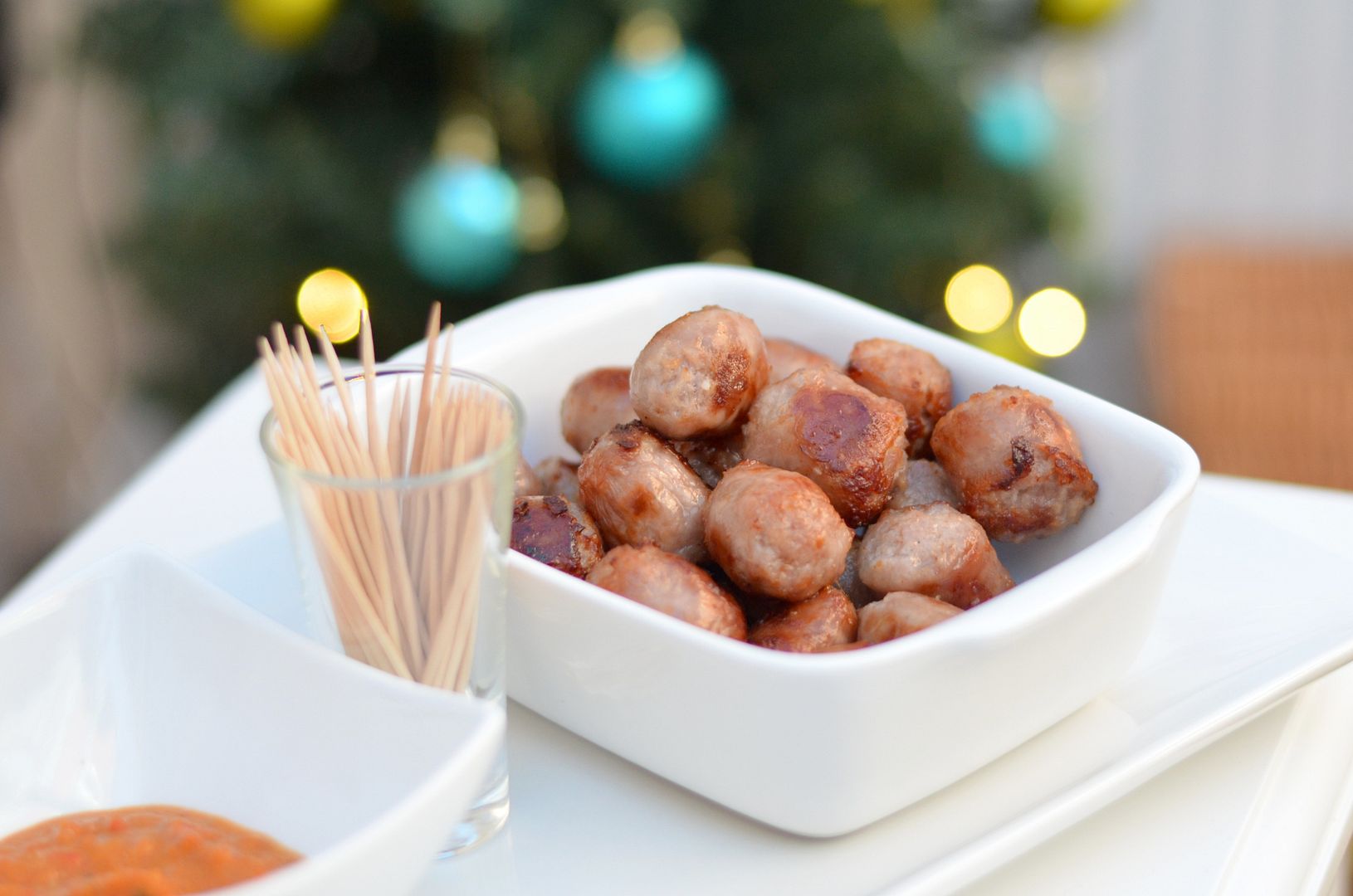 The sweet pepper sauce was also very easy to make and can be made in advance and stored in the fridge (in a very fetching Tala glass jar!).
Sweet Pepper Sauce
Sweet peppers
garlic cloves, unpealed
cherry tomatoes
fresh rosemary
large glug of Olive oil
Add everything to a large roasting tin and roast in the oven for around 30 minutes until tender

Squeeze the garlic from the skin & discard the skin

Add everything to a blender and blend until smooth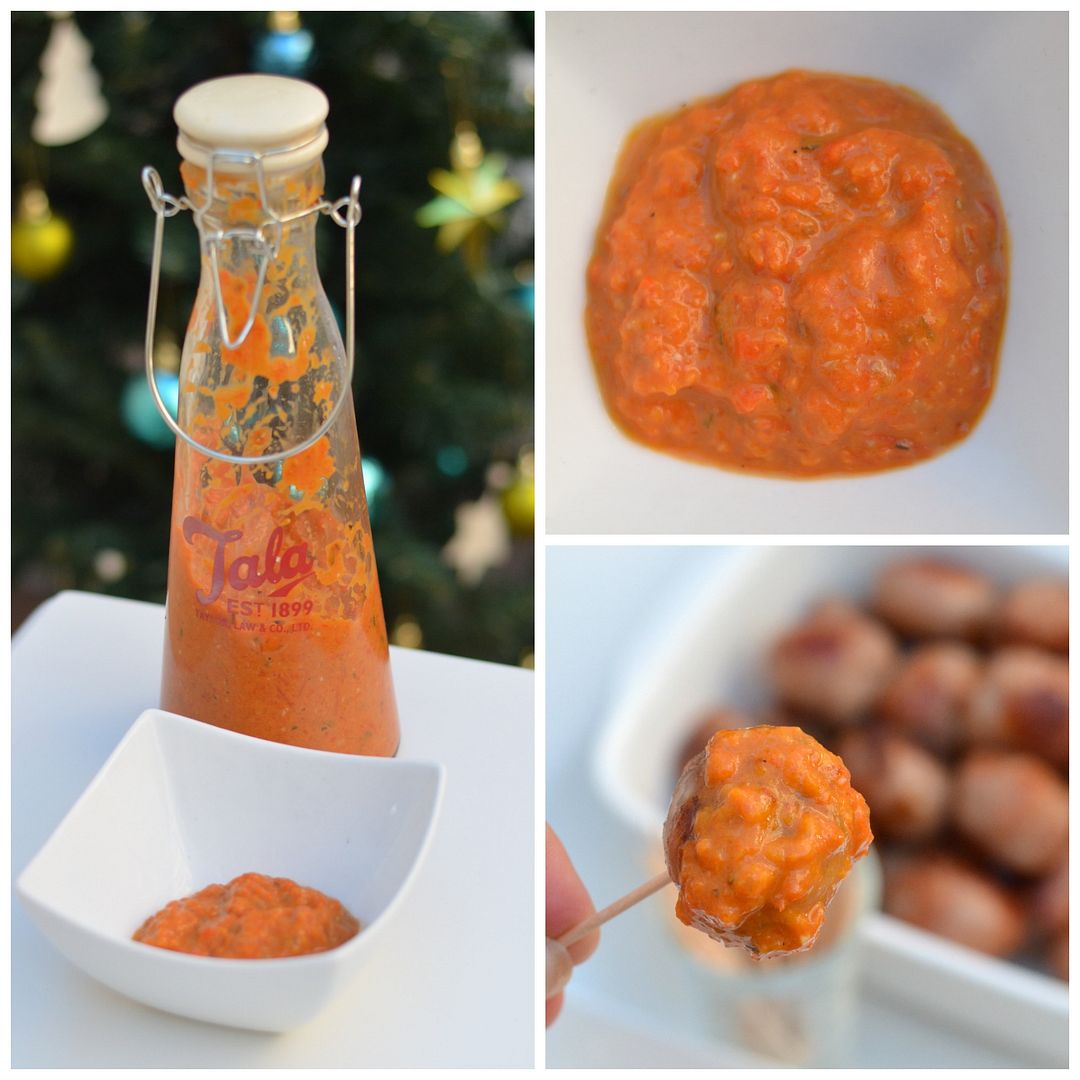 More about Pidy
Pidy UK have recently launched a selection of their deliciously famous canapés for the retail market, the range contains a combination of their most unique and interesting shaped pastry vol-au-vents. All the products are made with their award winning pastry recipe that the Pidy family initially created in their little patisserie shop in Ypres, Belgium back in 1952.
The new retail range includes their award winning Duobelle range and Spoonettes range. Others in range consist of the dainty Mini Cocktail range, the pretty Flower Cuppy's, the interestingly shaped Fishka's, the square shaped puff pastry Mini Carrés and the classic round puff pastry vol au vents Zakouskis. The canapé range is easy to store, very versatile to use and are perfect for any occasion from pre barbecue nibbles to tea time treats or delicious paired with a glass of wine. The pastry products can be filled with a number of fillings from cream, fruit and ice cream to savoury sauces, vegetables and seafood. The possibilities are endless.
Pidy have a wide range of retail pastry products that are available through Pidy UK or through fine food retail distributors such as Hider Foods. Pidy manufacture a huge variety of products, including a specialist range of ready to fill pastries that cater for every event or occasion.
Thanks to food PR agency
CLIP Creative and PR
for the samples.
The company is made up of the Keebles who are a family of farmers and sausage enthusiasts, and they have a range of 8 different premium sausage varieties (from traditional 97% pork, to more unique chicken sausage and square sausages!). Several of the varieties are also gluten-free.
Flavours : The Family Favourite, Superior Skinless, Chicken Italia, Heck 97%, French Black Pudding, Plump Pork & Apple, Fair & Square, Smoky Chorizo Style.
More about Tala
Tala, originating from Taylor and Law, has been associated with baking and icing for over 100 years - since 1899.
They still proudly own catalogues ranging from the 1920's up until today, containing products which are still made in the same way; lovely, English manufacturing.
Traditional methods are used to manufacture most of their products. This involves production by hand, by a small team of skilled people behind the high quality of each product.
A priority of Tala has always been to create products that are built to last. Take an icing nozzle manufactured in the 1920's, and it will still fit an icing syringe made today. So they couldn't be more honest when they say you are using products that your mothers and grandmothers have always used