I was so excited when I was asked to join in with the Debenhams Secret Santa recently. The rules were that we choose gifts for our chosen Santee from the Toys & Gifts department up to the value of £80. I have chatted to my Santee a few times and popped over to her blog on occasion but I didn't really know what she was into, so I spent one evening stalking her blog, catching up on old posts and finding more out about herself and her family.
I then chose my gifts, which took quite a while as there are so many great things on the Debenhams website and whilst I was there I made myself a little wish list too. Here are a few items that I spotted on my shopping trip....
After I sent my list over I panicked a little, had I played it too safe with my gifts? Will my Santee hate them? This challenge was a lot harder than I expected, but fun all the same. I would love to share my gift choices but then my Santee would know who bought them so for now my lips are sealed....
Thankfully when her gifts arrived she loved them!
Then I waited eagerly for the exciting part for me, the arrival of my gifts.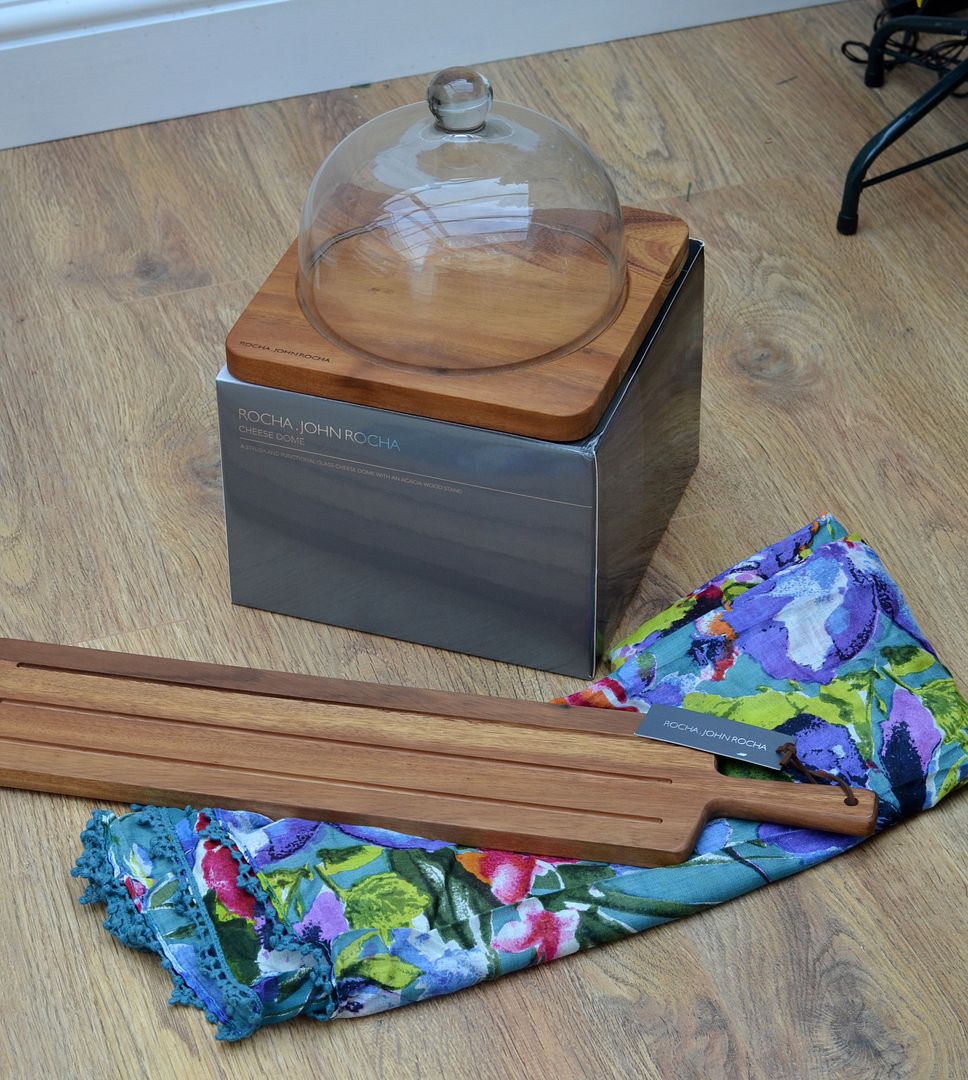 I was thrilled to open some gorgeous gifts, they are so me! A Rocha John Rocha cheese dome and bread board which will come in very handy over Christmas as well as being props for foodie photos. Along with these also came a lovely turquoise floral scarf to brighten up my winter wardrobe (which consists mainly of jeans & black so it needs brightening up).

Thank you Secret Santa and Debenhams!
I really have no idea who bought my gifts but I'm guessing that it is someone that is into food too, and the reason that I've gone for this person is that I know they already own one of the items I received. If you want to see who I'm guessing then click here.
I was sent the gifts above as part of the Secret Santa challenge