Science was not one of my strong subjects at school, although I did like the practicals involving bunsen burners and magnesium ribbon.
I thought that the Cuisine R-Evolution Molecular Gastronomy Kit on Find me a Gift looked very Heston Blumenthal and couldn't wait to try it out.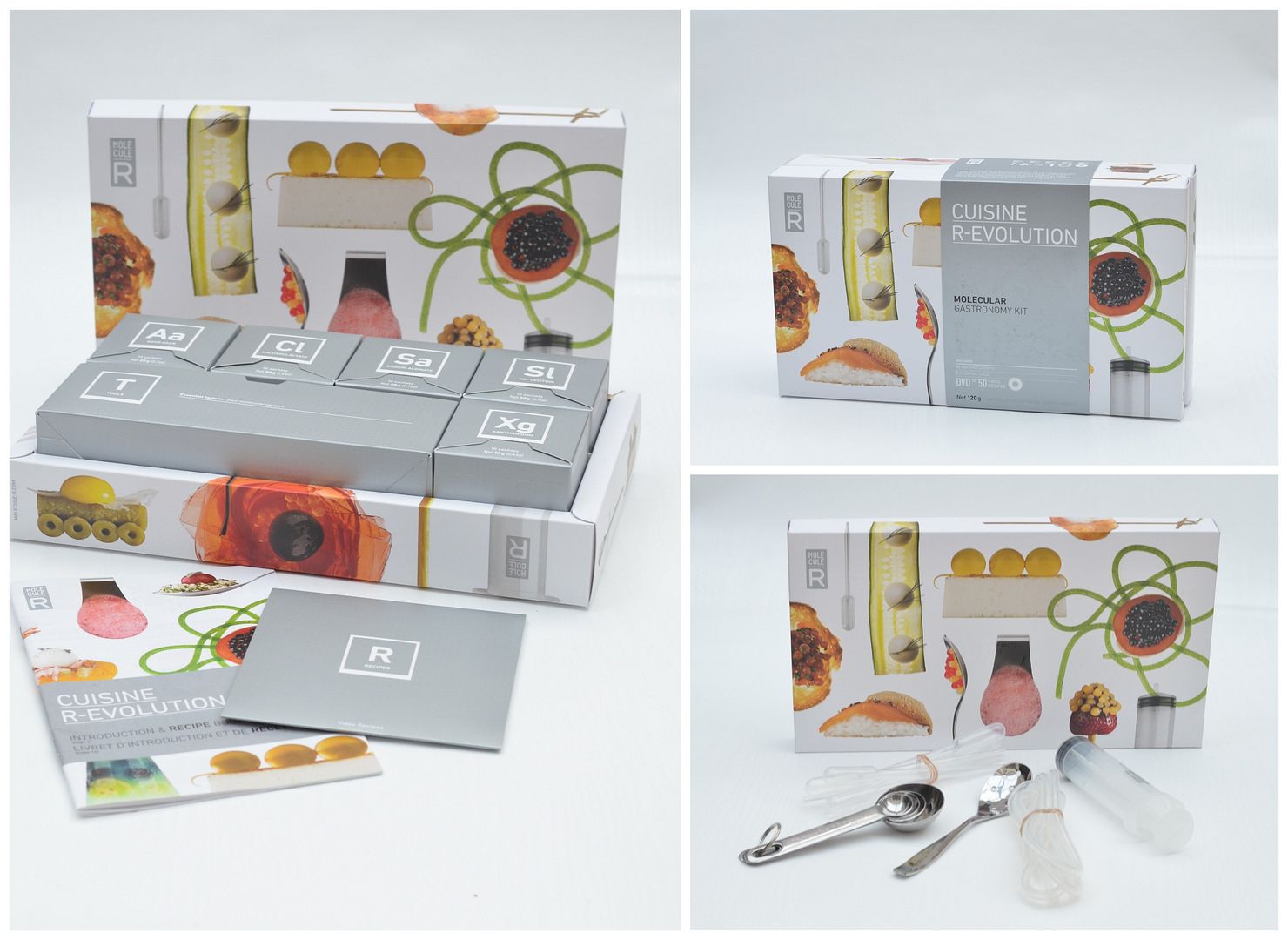 Within the smartly packaged kit are all the tools and sachets needed to make foams and caviar type pearls out of your everyday foods.
I tried a couple of experiments using some Blackcurrant & Elderflower Pimms and attempted 'Gelification' and 'Spherification' to produce some fruity pearls to add to Christmas drinks.
Gelification
This process involves mixing your chosen liquid with Agar Agar and bringing to a boil. Droplets are then dripped into cold oil to produce gel pearls. Once they have been rinsed that can be eaten or added to drinks. I popped a few into some sparkling apple juice for that little kick. I made a few more and drained them & have stored them in the fridge in a small jar ready for the Christmas Prosecco.
Spherification
This process involves mixing your chosen liquid with Sodium Alginate and then dropping into water mixed with Calcium Lactate. I attempted to make spaghetti but it didn't quite work, however I did end up with a juicy pearl of Blackcurrant Pimms, which again I added to a glass of sparkling apple juice.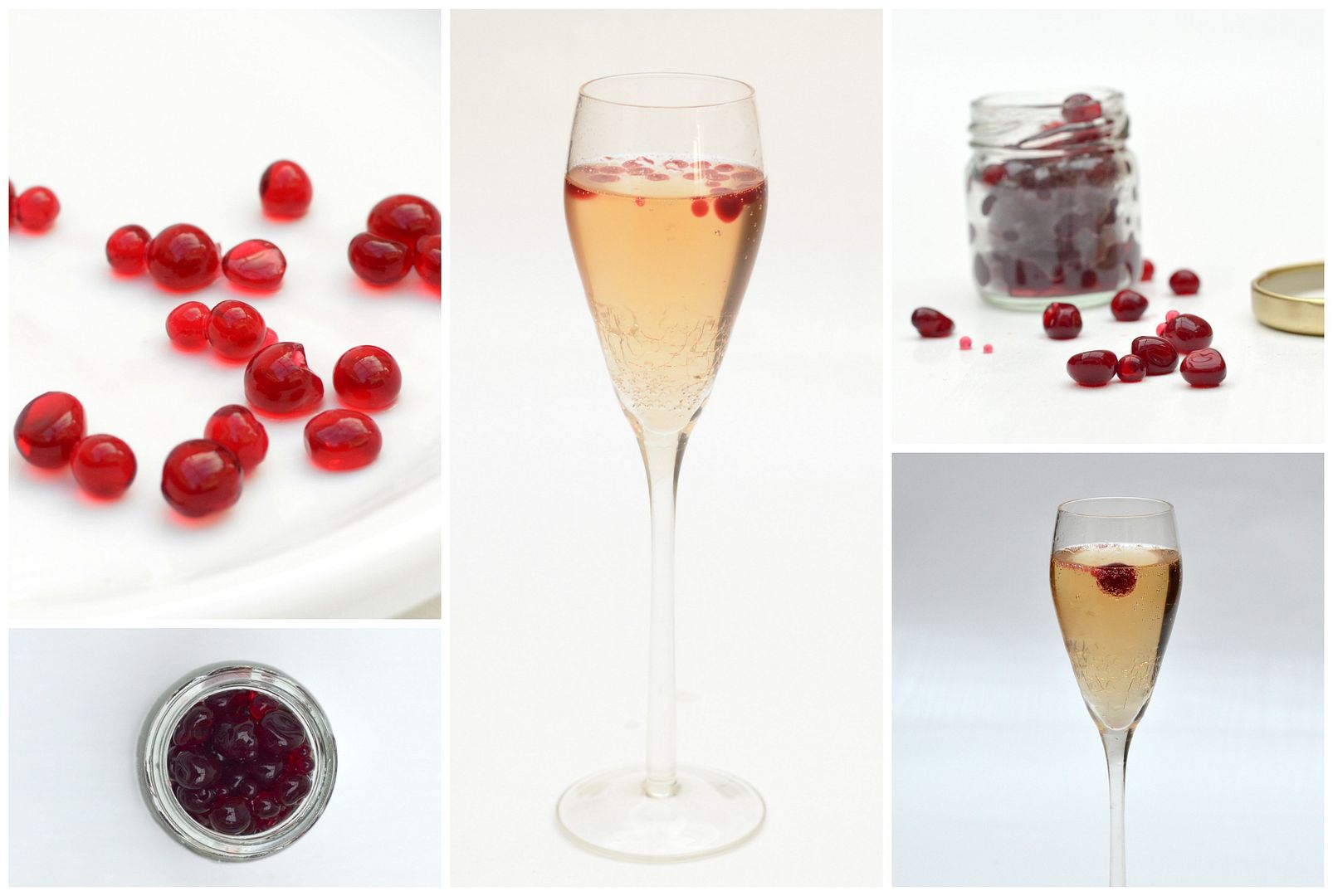 This is going to be so much fun. I have yet to try out the Emulsification to produce foams, and reverse spherification to produce large spheres of liquid that explode in your mouth.
The kit would be great for budding Heston's as well as those interested in the science behind the processes.
The kit is priced at £45.99 and would make a great gift.
I was sent the set for the purpose of this review.
I was also sent some Tala small glass jars for review