Did you know that today, Friday 13th December, is Save the Children's Christmas Jumper Day.

All over the country people are donning their festive knits in schools and places of work to raise money for Save the Children.
My place of work is sitting at home, on my own, but it hasn't stopped me from wearing my very fetching number from Sainsbury's.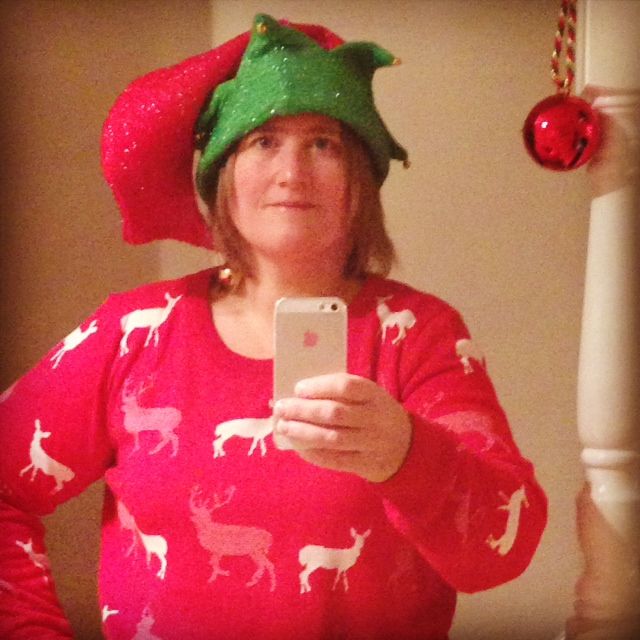 If you're working from home too then come & join in the Twitter party from 1-2pm, following the hashtag #Xmasjumperday as well as @savechildrenuk. Get your jumper on and grab a mince pie and a glass of sherry & join in the festive cheer.....
Make sure you text TEAMTHINLYS to 70050 to donate your £1 or you can donate here, and don't forget to share your Christmas Jumper selfie using #Xmasjumperday
Unfortunately my kids haven't got Christmas Jumper Day at their schools today but they popped theirs on for a couple of photos last night...

and as you can see we make great use of our jumpers as we all wore them last year too...


I can't wait to see everybody else in their jumpers!
For lots more info about #Xmasjumperday and Save the Children go & have a read of the wonderful Thinly Spread blog, written by the inspirational Chris.... (her family are wearing some great jumpers too!)